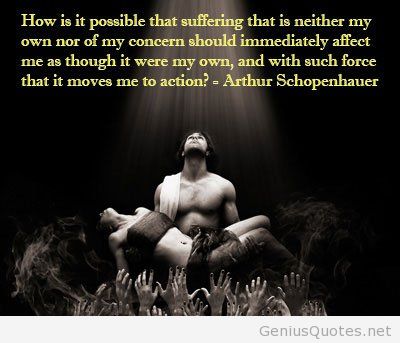 For there is nothing covered, that shall not be revealed; neither hid, that shall not be known. Therefore whatsoever ye have spoken in darkness shall be heard in the light; and that which ye have spoken in the ear in closets shall be proclaimed upon the housetops.  Jesus Christ


Attention Indigenous Hispanic/Latino peoples of America!!!!
"Your message couldn't be sent because it includes content that other people on Facebook (JEWS, FBI, "HIGH RANKING FORT HOOD OFFICERS") have reported as abusive"
Facebook and Instagram AKA Jew Mark Zuckerberg boys and girls are intentionally censoring/blocking this information from being shared on FACEBOOK/INSTAGRAM with Vannessa Guillen's family and the Latino/Hispanic community in the United States and world wide. Zuckerberg/Instagram calls this information SPAM or VIOLATION OF COMMUNITY STANDARDS/HARMFUL INFORMATION AND "ABUSIVE"!!!
So Zuckerberg and his demonic racist minions are working together with "High Ranking Foot Hood Officers, the FBI and other LE to protect the named below OTHER GUILTY who were involved in the murder of this Indigenous woman and therefore proves he is a race hater of Vanessa Guillen, her family and the Indigenous Hispanic/Latino peoples of America at the same time!
And this makes sense since

Zuckerberg's forefather was the Jew Columbus

…AKA sodomite, pedophile sex trafficker guilty of mass murdering close to1.5 to 3 million Indigenous men women and children..DOCUMENTED! AND it was JEWS LIKE ZUCKERBERG who were the "founding fathers of African Slavery" in America DOCUMENTED by an African American!

Remember his face, his name….Sgt. Aaron Wheeler…and listen to his sexual harassment history in the video below. He was directly involved in the "premeditated murder" of Vanessa Guillen as either her supervisor or working with her supervisor on the day she was murdered. Wheeler was who Vanessa reported as the "sexual harasser" who walked into the shower room when Vanessa was showering. And he was also on site with Aaron Robinson in the one of two armory rooms where she was "taken out". Be assured during their investigation, the FBI was fully aware of this as well as the "Higher Ranking" Officers including Vanessa's not to mention and including Major Gen. Scott Efflandt, III Corps deputy commanding general, and Army CID Special Agent Damon Phelp.
Why do you think all requests from the family were ignored over a 60 day period? Because that was the time needed to prepare and or  write a planned script and narrative leaving out all those involved IF and WHEN her body was discovered!
Until those named below and their role in the murder of Vanessa Guillen is exposed and they arrested and indicted, the Latino/Hispanic brothers and sisters of Vanessa in this country should shut this "den of murderous iniquity" down!
Vanessa's mother Gloria….Her prayers are and will continue to be answered by Almighty God!
The below information with more names of those directly connected to the murder Vanessa Guillen is what the Congress of the United States needs to investigate. The sexual harassment, rape and murder of Vanessa Guillen is because of the documented Tik Tok connections which the "High Ranking Officers" of Fort Hood and their "back up" AKA THE FBI attempted to hide using a "script" that was prepared to be launched if and when her body was found.
VANESSA GUILLEN'S BEST FRIEND DIED IN A CAR ACCIDENT— this is the same friend who started the search for Vanessa. The same woman who said that the military does more for a lost weapon, than a lost human. we all know this wasn't a coincidence https://www.bgrndsearch.com/2020/07/vanessa-guillen-update-more-fort-hood.html
Latino/Hispanic Vanessa Guillen…MURDERED BY US ARMY SOLDIERS AT FORT HOOD TEXAS WITH THE COMPLICITY/COVER-UP BY "HIGH RANKING OFFICERS" AND THE FBI!