Home » Posts tagged 'Israel'
Tag Archives:
Israel
FOREWORD: These Facebook Links are from Indigenous Lakota Dakota and other Nations "News Reports" revealing what Nazi's in "Jewish Clothing" like Jessica Ravitz and her Jewish controlled media "4th Reich of the Rich" are making sure the world does not see. This is no more or less then the continuation of the historical genocide of "Redskins" by White/Jew/Free Masonic/Christian elements throughout the history of this country to this day. Steal the land and the "natural resources" at all costs…say 60,000,000 from the Jew Columbus AKA Columbo's to the Black Hills to Standing Rock!
https://m.facebook.com/story.php?story_fbid=307865669597067&id=100011209089401&fs=1
https://m.facebook.com/christopher.francisco.545?fref=nf&pn_ref=story
Yes everyone…there was and still is a Nazi-Zionist connection to racial eugenics and "Indian Country" genocide and Ravitz is 'Fait accompli" proof of that!
Click HERE and HERE to read what a real Jew wrote about the CNN Bronfman-Ravitz  Talmudic Jew "progeny" and their "Nazi" connection etc. which goes right up to Standing Rock in "Indian Country"!
Below we will share about Ravitz's "Jewish Family" genocidal history with Indigenous peoples starting with the Jew Columbus!
Howdy Jessica! Guess ya didn't make to the protest site huh? Did you have a nice "spin the story" meeting with your Talmudic hate "Indigenous Goi" boss? Did you happen to discuss that latest article you wrote about "lying may be your brains fault"? How to hide and snuff the violence, beatings, attack dogs, shootings, jailing and by JackBootNaziThugs in their treatment of Lakota/Dakota Oyate…men, women and children, their Tribal brothers and sisters and supporters?
"When we lie for personal gain, our amygdala produces a negative feeling that limits the extent to which we are prepared to lie," said Tali Sharot,  an associate professor of cognitive neuroscience at University College London. "However, this response fades as we continue to lie, and the more it (fades) the bigger our lies become." (Now go look in the mirror Jessica 🙂 )
You know Jessica…the title to your article should have been "lying may be a Jews fault" when it comes to Indian Country and Standing Rock especially!
"You know very well, and the stupid Americans know equally well, that we control their government, irrespective of who sits in the White House. You see, I know it and you know it that no American president can be in a position to challenge us even if we do the unthinkable. What can they (Americans) do to us? We control congress, we control the media, we control show biz, and we control everything in America. In America you can criticize God, but you can't criticize Israel…" Israeli spokeswoman, Tzipora Menache
Your "spin" is a plagerization of the Jew owned media's spin on the racist  Washington "Redskin" team…owned by a KIKE with majority of players NIGGERS by asking "PreTendians" who are NOT "Tribal Members"…who do NOT have anything more then "Cherokee Princes blood" or did they live on one of the poorest Reservations in the country (thanks to Talmudic Jews) like Pine Ridge or Standing Rock for instance…"hint hint" about how the MAJORITY feel about one of the most hateful exterminating words targeting a specific race of people in history starting with one of your own...Columbus!
You are good Jessica but guess what? I am better 🙂 Have you read this yet about the American Holocaust written by…"one of yours"?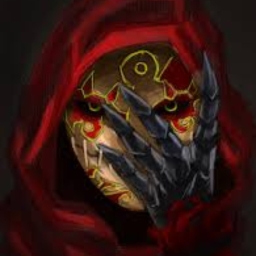 Let's start with the Bronfman connection to who you work for …CNN ok? How does it feel to work for this family  of Jessica?
To help "reconstruct" if possible your brain…we we need to have a short course in "Follow The Jewish Dots Connection To The Oil Pipeline On Standing Rock" for DUMMIES 101″ OK? Ya ready Jessica? I know your readers will love this!
Lets start with the Kelcy Warren Rick Perry  connection because of $6 million from Kelcy Warren when Perry was running for POUS. Next…there is the Rick Perry connection to…cough cough…Israeli Oil Interests!
"CBS11 devoted more than  7 minutes last night to this Bennett Cunningham report on Rick Perry's family excursion to Jerusalem, paid for by Texas Israeli oil interests who have scored big in Texas". Warren is in bed with Israel and Israel works direct with the Jew owned media to hide the truth about all things Indigenous when it comes to Jewish interests…like Standing Rock!
So Jessica, me thinks you need to 'rewire" your lying brain…ya think?
By the way for you lovers of John Trudell…one of his BEST music buddies works for Warren… 🙂 who owns Music Road Records, a roots label that operates recording studios in Austin and Cherokee, Texas.
Warren's musical model is singer-songwriter Jackson Browne, who this week put out a statement opposing the Dakota Access Pipeline and announcing that he'll donate all proceeds from a tribute album of his songs released by Music Road Records to tribes fighting the pipeline:
I did not know anything about Kelcy Warren's other business as the production of this album went forward. Although as a music publisher there is no legal way to deny permission to a record company to cover a song that has been previously published, I could have dissuaded the artists from appearing on this record had I known. I routinely vet the companies who ask me to perform for them. I do not play for oil interests. I do not play for companies who defile nature, or companies who attack demonstrators with trained attack dogs and pepper spray. The list of companies I have denied the use of my music is long. I certainly would not have allowed my songs to be recorded by a record company whose owner's other business does what Energy Transfer Partners is allegedly doing — threatening the water supply and the sacred sites of indigenous people"

A liar just like his best buddy and murdering American Indian Movement chairman John Trudell!
Remember it is not good to lie Jessica but then again…we have to remember the tradition of Goi Hating Talmudic Jews like you and those you work for…especially when it comes to Indigenous Peoples…right?
Hey….how did you like that term "Schmuckette" Jessica? 🙂
I have a trivia question for you and Jews like you Jessica . When was the last time you went to see a play that JEWS LIKE YOU LOVE that was written by a man that called for the EXTERMINATION OF REDSKINS?
Yikes..I forgot I wrote this and it went "syndicated" a LONG time ago. Gulp…hoping it still applies to "you and yours"…yep…it does!
Happy Hanuka Jessica!
My gift to you and yours is this truth that before the Jew Columbus ever hit the beaches…the Messiah of the Red Man who gave them this their land came among them with the promise that His land will be cleansed from the likes of any and all who have listened to the devil to murder His Oyate even as "you and yours" have always done and are doing today at Standing Rock and in spite of a "Trinket Sell Out PreTendian" Carl Bruce and a few others you probably paid to say what they did and who's relatives more then likely worked with the White/Jew assassination of Sitting Bull!!
Just know that you and yours and CNN and all other Jew owned "snuff the truth" owned MSM have the BLOOD of these innocent Oyate on your head and will stand before Hashem to be judged and condemned to HELL! I promise you that!
Guess that "Washington Redskins" team of "niggers" owned by a Kike spin on your story didn't work after all huh? 🙂
https://richardboydenreport.wordpress.com/2019/04/19/was-columbus-a-mass-murderer-rapist-and-sex-trafficking-pedophile-jew-and-animal/
After he failed to contact the emperor of China, the traders of India, or the merchants of Japan, Columbus THE JEW decided to pay for his voyage in the one important commodity he had found in ample supply — human lives. He seized 1,200 Taino Indians from the island of Hispaniola, crammed as many onto his ships as would fit, and sent them to Spain, where they were paraded naked through the streets of Seville and sold as slaves in 1495. Columbus tore children from their parents, husbands from wives. On board Columbus' slave ships, hundreds died; the sailors tossed the Indian bodies into the Atlantic.
Because Columbus captured more Indian slaves than he could transport to Spain in his small ships, he put them to work in mines and plantations which he, his family, and followers created throughout the Caribbean.
His marauding band hunted Indians for sport and profit — beating, raping, torturing, killing, and then using the Indian bodies as food for their hunting dogs. Within four years of Columbus' arrival on Hispaniola, his men had killed or exported one-third of the original Indian population of 300,000." http://www.danielnpaul.com/ChristopherColumbus.html
Homosexuality, Pederasty, & Occultism's Combined Influence On the Third Reich's And Islam's Hate of Jews
Prime Minister Benjamin Netanyahu once upon a time posted on his web page a "warning letter" from me about Jew hater President Bill Clinton before Clinton came to Israel.
Again I feel the need to again warn you "Bibi"…you who I admire and respect more then many in Israel let alone most Jews here in America. What I am sharing I believe is necessary for you to include in what you say to the "cowardly congress" of this country, a sad collection of Gentiles and Jews who have allowed a despot inspired by the throne of hell itself to overthrow the laws of this land and who should of initiated impeachment proceedings against the most immoral, decadent, filthy, and spiritually reprobate minded soul to ever enter the doors of the White House.
To "condense/abridge the dots", I have included source information links on and about Kenyan born Barrack Hussein Obama. This information both identifies and qualifies Obama and his hate for Israel and Jews (and Christians) and why. It will be obvious to some that what I share here with you is not normally found in the "Anti-Semitic" main stream pseudo Jewish controlled media.
DOT 1. I am going to start with Obama's past on a personal level. It needs to be understood that he was more then likely sodomized/molested as a boy by one of the primary men in his life. Personally I believe it was Frank Marshall who was a pedophile and sex fiend. When this happens to a young boy, there is a "spiritual transformation" of evil consequences. See this LINK which more then alleges what Obama experienced as a young boy. See this LINK that reveals Obama's past with his sodomite lover/lovers. The spiritual choices of Obama in his future I believe that were spiritually founded in his past experiences "created" the Obama that is now and by the dark diabolical spirit which then took over his soul.
DOT 2. Thus the spiritual transformation of Obama began when he was exposed/forced as a young boy to the culture of accepting, living, and acting out sodomy. Information explaining important factors are found in this LINK. The information speaks for itself in terms that might not be familiar to some or even believed. Be that as it may…I believe it is important for one to understand this to understand why Jews and Israel are hated by Obama and when when the Torah and New Testament being the spiritual and written "law" condemning such behavior as being hated by G-d, it should be easy to connect this dot to why Nazi's and Muslims target Jews and Christians for extermination.
DOT 3. To further understand Obama's spiritual transformation, the identifying history of "sodomy and pederasty" indisputably connected to Hitler, the Nazi's,  and Islam needs to be seen. This connection is found in the research done by a Jew and a Christian in a book they co-authored titled "The Pink Swastika" See this LINK to their work which documents the Nazi's leadership being rabid sodomites and pederasts which was the active foundation of their hate for Jews. It is the same spiritual hate that is in Obama for Jews and Christians and his refusal to condemn the Islamic "pogrom" of genocide and extermination of Jews and Christians. See this LINK which further documents that sodomy and pederasty were the active foundation of the Nazi party. Samuel Igra documented "Germany's National Vice" in his book when Germany's government was overthrown by homosexualists. This is America now.
DOT 4. Obama continually "favors" Islam and acts, speaks, and lives socially and politically as a Muslim. This "dot" identifies the of active, practicing, and accepted "sodomy/pederasty" found within Islam even as it was found in Nazism. See this LINK and this LINK. Information is self explanatory and again…Obama's past as a child, his political and social acceptance of sodomy was not only found among Jew hating Nazi's but also among Muslims who in fact are endorsing "pedophilia" (see second link).
DOT 5. This link reveals why Obama IS a radical Muslim in his refusal to condemn the barbaric acts of murder of innocents i.e. "infidels" and more so Jews (and Christians). He is in fact following to the "T", the teachings and example of Muhammad as found in the Quran. His murderous hate of Jews as found in this LINK documents his diabolical, spiritual, and murderous essence that makes up Islam when he as the prophet of personally beheaded and murdered without mercy over 800 Jews. Yes…Obama is a Muslim.
DOT 6. This last link is a condensed understanding and spiritual view found in the Torah and the Christian New Testament revealing the eternal consequences when G-d's laws and commandments are ignored and blasphemed. Connecting this final dot to Obama's hate of Benjamin Netanyahu, Israel, and Jews in this LINK confirms who Obama represents in the realms of time and for sure it is not the G-d of Israel but Satan himself. Yes, there is a eternal punishment affixed to those who follow Satan's murderous spirit.
Brother Bibi…this IS what you need to know and understand and hopefully can factor in when you speak before the American congress and people and WHY Obama and those who support him in America, the world, hate you, Israel and Jews and why he as a Muslim wants you out of office and would rejoice if you were assassinated.
Be careful Brother and speak the truth and pray that Hashem puts His words in your heart.
Shalom Shalom,
Richard Boyden
Resident of Kibbutz Mishmar HaSharon in Israel in 1972
Put only Jewish Talk Show on air in Kansas City…hosted by former Knesset member Shula Romano Horing