Home » Posts tagged 'Eldridge Cleaver'
Tag Archives:
Eldridge Cleaver
UPDATED!!!!! YIKES!!!!
Foreword: More BLACK SPIRITED supporters of Nate "The Rapist" Parker jumped on the "Shit happens (White) bitch" band wagon saying this animated by Satan rapist is INNOCENT and they graduated from that Sodom and Gomorrah Pedophile infested cesspool of "higher education" PENN STATE where "Raping and Sodomizing" is a "spiritual and physical norm" on the part of staff, students, alumni and coaches and taught and demonstrated in their "sex education courses".
WOW…they be ALL BLACK too! I am really surprised 🙂 AND AND AND…this group of PENN STATE ALUMNI RAPE SUPPORTERS OF THE RAPIST are a part of….ya ready…ya sure…which was NOT reported (click HERE) by not so bright Breitbart…shame shame.
And their business motto is "Transforming The Lives Of White Women By Rape"!
And I will give you ONE GUESS who the CHAIRMAN IS?
"Birth Of A Nation Of Rapists Of White Women" NATE PARKER!
"If I am to be remembered by anyone, I would hope, those people speak my name as an individual who possessed a riotous disposition toward injustice, offering life and career as one of service to the marginalized, subjugated and oppressed peoples of the world." Nate "The Rapist" Parker
Here be his supporting of his rape cast from the HOOD…I call them very very BLACK (say EVIL) intellectual THUGS who are spiritually complicit in his RAPE of the "Shit happens (White Bitch)" he and his homie RAPED!
Daniel Favors…on the board of the RAPIST Foundation
Laurie Daniel Favors…also works for the RAPIST in his foundation.

Assata Richards…"educator"
Lakisha Wolfe…another supporter of Rapist NATE!
Causes LaKeisha cares about: (Except when it comes to White Women Raped by Her Black Men….especially her hero Nate "The Rapist Of A White Woman" Parker!)
Just in case anyone thought about asking the question as to why in ALL the stories about the woman raped by Nate Parker and why she was not identified including RACE…say because she was WHITE! Wouldn't want anyone to think this black beast and his buddie did what they did because she was WHITE…RIGHT?

"The Birth Of A Nation Of Rapists"
Staring Nate Parker

It's was feral Black Beast Nate Parker's "thing" i.e. "Shit Happens…you White Bitch!" to rape this woman which is why she committed suicide! Nate Parker and his fellow rapist "murdered her spirit"!
Click HERE to hear the words of a Full Blooded Lakota Elder Emerson Elk speak of what they did to a rapist of a Lakota woman…and keep in mind…the Black Buffalo Soldiers after the order and example of Nate Parker and Danny Glover's "posterity" have a sordid history of raping Native American women ! The 9th and 10th Coulered Calavary…all African descendants…wrote and sang a song celebrating the massacre of over 300 Lakota/Dakota innocent men, women, and children at Wounded Knee in 1890 calling the "REDSKINS" and "SAVAGES"! No problem calling a Jew owned football team of Blacks "REDSKINS" though when there is no reason to call them the "Washington Niggers"!)
Click HERE for syndicated article I wrote in 2012 about the Jewish history in the genocide and racism targeting Native Americans (just found it) which was deleted by Free Mason Indian Hater Scott Prentice from my page when he hacked it.
Why did Parker rape her? Because this was his animated by Satan spiritual DNA and IS the "norm" for Parker and his homie (and others Blacks like them) to rape White women because Black beasts like Parker LOVE to RAPE White Women! LINK ONE Rape of White women FBI statistics… LINK TWO
Here is a news LINK of daily rapes and murders of White women and other crimes against Whites by the "Nate Parker's" such as "dismembering", "burning to death" car jackings, home invasions, attacks on elderly such as raping and murdering a 100 year old White woman…burning to death a White Korean Veteran etc etc etc etc etc etc !
Nate Parkers Eternal Destiny i.e. "Birth Of A Nation Of Black Rapists of White Women" in HELL! 
Even Parker's hero "Black Panther Co-Founder Eldridge Cleaver promoted the rape of White women who Parker emulated to the "R" (for RAPE!)
1. "Rape was an insurrectionary act. It delighted me that I was defying and
trampling upon the white man's law, upon his system of values, and that
I was defiling his women…I felt I was getting revenge. From the site of
the act of rape, consternation spread outwardly in concentric circles.
I wanted to send waves of consternation thoughout the white race."
2. "I know that the black man's sick attitude toward the white woman is
a revolutionary sickness: it keeps him perpetually out of harmony with the
system that is oppressing him. Many whites flatter themselves with the idea that the Negro male's
lust and desire for the white dream girl is purely an esthetic attraction,
but nothing could be further from the truth. His motivation is often of such
a bloody, hateful, bitter, and malignant nature that whites would really
be hard pressed to find it flattering."
-Eldridge Cleaver
American Black Leader
So much for the "Birth of A Nation" movie! Parker is the last one to represent anything or anyone "African". And as far as "lynchings of Blacks" go…read this stat.
From 1882-1968, 4,743 lynchings occurred in the United States. Of these people that were lynched 3,446 were black. The blacks lynched accounted for 72.7% of the people lynched.
Click HERE to read the DOJ stats on the "Shit happens…" rape of White women by the "Birth of a Black Nation of Raping of White women of Nate Parkers"!  Say over 34,000 A YEAR!
Lastly but very very important…Whites did NOT bring African slaves here. Jews did…documented. Africans sold Africans like they do today and in the name of ALLAH no less as DOCUMENTED by Nation of Islam LOL! And be sure that the Jewish role in the Slave trade and owners etc. will NOT be mentioned because it was they who contributed the most money to make this film staring a RAPIST possible!
READ THE TRUTH HIDDEN ABOUT "Nate Parkers Nation Of Black Rapists Like Nate Parker Of White Women"!
EXCLUSIVE: 'S*** happens': What Hollywood director told co-ed who accused him and his friend of raping her is revealed – and he changed his story THREE TIMES before he was acquitted
Birth of a Nation director Nate Parker told his alleged rape victim it was a 'f***ing cop-out' when she said she was 'so drunk' after 1999 incident
She recorded phone conversations with Parker in which she begs she begs Parker to tell her what happened and who else was involved
The recordings come in court records of the trial Parker, 36, and his then college roommate, now co-writer, Jean Celestin, 36
They were tried and cleared of raping another Penn State University student in Parker's college apartment in 1999 
Parker changed his story over the course of the investigation and trial 
The men were acquitted, and the alleged victim committed suicide in 2012 
The Hollywood director who has described being tried for rape as 'one of the most painful moments' in his life repeatedly changed his story and dismissed his accuser's pleas for help dealing with her trauma her with the words, 's*** happens'.
The revelation comes in court records of the trial of Birth of a Nation actor, writer and director Nate Parker, 36, and his then college roommate, now co-writer, Jean Celestin, 36.
They were tried and cleared of raping another Penn State University student in Parker's college apartment in 1999, where they had athletic scholarships as members of the college wrestling team.
Both men were acquitted, while the women committed suicide in 2012.
Now court documents, seen by DailyMail.com, include transcripts of several telephone conversations between Parker and his accuser.
Nate Parker and Jean Celestin (Parker pictured right, and Celestin, left, in younger years with their college wrestling coach) were accused of raping another Penn State University student in Parker's college apartment in 1999
Parker (left, accepting the Breakthrough Director of the Year award during the CinemaCon Big Screen Achievement Awards in April)  and Celestin (right), who shares a writing credit with Parker, were tried and cleared of raping the 18-year-old
She recorded them in the months following the night in question.
In the emotional exchanges she begs for Parker to tell her what really happened that night, asks who else was involved and reveals that she is undergoing counseling for the alleged assault which she claimed left her with an STD and took place when she was 'drunk beyond belief'.
The alleged victim, who had also earned a scholarship to Penn State, dropped out of university in the wake of the case.
She committed suicide in 2012, swallowing more than 100 sleeping pills. She was just 30 years old. On Tuesday Parker said he was 'filled with profound sorrow'.
But her family remains far from convinced by Parker's sincerity.
A family member told Daily Mail Online: 'We appreciate that after all this time, these men are being held accountable for their actions.
'However, we are dubious of the underlying motivations that bring this to present light after 17 years.'
Daily Mail Online is not naming the alleged victim in keeping with her family's wish to maintain her anonymity to protect her young son.
It was Parker himself who chose to address the matter in a two-hour interview with Variety last week in an attempt to 'get ahead of the story' that threatened to cast a shadow over the forthcoming release of his movie and its Oscar campaign.
Both Parker and Celestin were accused of raping the 18-year-old on the night of August 21, 1999, while all three were students at Penn State. The men stood trial two years later at Bellefonte Courthouse, Pennsylvania.
Parker maintained that the intercourse was consensual but testimony contained in the court records of the trial shows that he altered his story three times.
Parker (pictured left, in the poster for the film, and right, with his Sundance Institute Vanguard Award on Thursday) spoke about a rape charge he faced 17 years ago last week. It has now emerged that the woman who accused him killed herself in 2012
Parker wrote a lengthy Facebook post maintaining his innocence, while expressing sorrow for her passing and acknowledging his shortcomings.
In the days following the alleged assault he told one friend that the girl was 'extremely intoxicated' when he and his friend, Celestin, had sex with her.
Later he told another that she was 'drunk but not all that drunk'.
But by the time an official complaint was made an investigation started he had changed his tune entirely.
In his statement to Joe Puzycki, director of judicial affairs at Penn State University, Parker referred to the whole affair as 'his ordeal', that he and Celestin had 'done nothing wrong' and that 'she was sober and fully aware of everything'.
Parker was suspended from the wrestling team and later transferred to University of Oklahoma.
The whole narrative is laid bare in days of testimony given in the 2001 trial and witness statements made nearer the time of the alleged assault.
There are some points on which all agree. The alleged victim met Parker through a mutual friend and had seen him the night before the night in question when he visited her in her dorm room and she had engaged in oral sex with him.
She subsequently claimed this was because she did not want to have intercourse with him and had only ever had intercourse with someone with whom she was in a relationship.
The following night, August 21, 1999, she was due to meet Parker and Celestin at the Silver Screen Grill in State College. They had made a date to meet at 10pm but Parker didn't show until around midnight.
Believing she had been stood up the alleged victim sat in the bar, smoking heavily and according to a former member of staff, 'looking sad'.
Parker (above in the film) is the writer, director, producer and star of The Birth of a Nation – a film that is considered a frontrunner for an Academy Award
Trailer for Nate Parker's Birth of a Nation movie
A construction worker drinking at the bar bought her several Sex-on-the-Beach cocktails.
By the time Parker and Celestin arrived she may have had as many as eight, a total which the prosecution estimated equated to 13-and-a-half shots of liquor.
Parker had asked her to bring a friend for his roommate but the girl she had asked couldn't come and so the alleged victim was alone and intoxicated in the company of the men she barely knew.
She agreed to join them in an apartment of a mutual acquaintance. While there she drank another shot or two of rum.
What happened next is where the stories diverge.
According to the alleged victim Parker told her she was too drunk to go home, would get in trouble on campus and should stay at his apartment.
She agreed, they went there, he pulled out a futon, gave her a T-shirt to wear and she 'crawled into bed'.
She claimed to only have flashes of memory of what happened next.
She awoke, naked, to find Parker on top of her having sex with her and Celestin standing over her with his penis in her mouth.
She maintained throughout the investigation and case that she did now know who Celestin was at the time, or indeed if there were other men involved.
The rape allegations surfaced when Parker, Celestin, and their alleged victim were all students at Penn State University in State College, Pennsylvania
Parker (right) and Celestin attended Penn State on scholarships as part of the wrestling team
Today Parker (left) and Celestin (right) still are friends and worked together on Birth of a Nation
The official complaint states: '[Victim] stated that another male then got on top of her, and then Nathaniel got back on top of her again. ****** stated that she kept waking up and then passing out again during the assault….the following morning she woke up naked and Nathaniel Parker had sexual intercourse with her again while she laid on her stomach.
'…she began to question Nathaniel Parker about what happened because she did not remember and Nathaniel stated that she was intoxicated and threw up. Nathaniel gave ****** ten dollars and called her a cab to take her home.'
Asked in court how it made her feel when Parker handed her the $10, the alleged victim said simply, 'like s***.'
Following the alleged assault she went to the doctor complaining of symptoms including abdominal pain.
She was diagnosed with suspected Pelvic Inflammatory Disease and prescribed three different antibiotics.
In stark contrast, according to Parker and Celestin, what took place that night in their student accommodation was entirely consensual.
Both men claimed that the alleged victim, who several witnesses testified was sitting in Parker's lap kissing him, earlier in the evening, was a willing participant.
In fact their aggressive defense included the suggestion that she had manufactured a rape story because she had a boyfriend at the time and felt guilty about what had actually taken place in Parker's room that night.
Yet one solitary witness's testimony appeared to support the alleged victim's account, at least in part.
On the night of the incident, the alleged victim met Parker at Silver Screen Bar and Grill, which is now Mad Mex in State College
Parker and Celestin were accused of raping the 18-year-old on the night of August 21, 1999, at Parker's then apartment (the building pictured above)
A look inside one of the dorm rooms at Parkway Plaza, where Parker allegedly raped the woman in 1999
Tamerlane Kangas was also present that night in Parker's apartment. He recalled seeing Parker and the alleged victim having sex in Parker's room.
He said: 'She was laying on her back, her legs were up and Nate was on top of her…Then I went back into Jean's room and I said to Jean that Nate and **** are having sex right now and so we both went and looked into the room and saw that they were having sex and then at that time Nate noticed us looking…and he motioned for us to come inside the room…with his hand.'
Asked what the alleged victim was doing while Parker encourage the others to join him Kangas said: 'She was still laying there.'
Asked if she was moving he admitted: 'I didn't see her move.'
He could not see her face but recalled that she neither moved nor made a sound through any of this. Her arms were just 'laying at her side', not moving.
Asked if he remembered Parker's facial expression when he turned and beckoned his friends into the room, his alleged victim lying naked, motionless and silent beneath him, Kangas said: 'Yeah. There was a smirk on his face.'
Celestin entered the room. Kangas chose to leave.
Later, when she visited a doctor and told her that she had been sexually assaulted, the alleged victim tearfully described her abiding sense of powerlessness during fleeting moments of consciousness.
According to the doctor: '…her exact words were she felt paralyzed.'
In her own testimony the alleged victim claimed that Parker initially told her nobody else had been in the room that night as she struggled to piece together scant and nagging memories.
Ultimately he admitted that Celestin had been there and claimed that she had had consensual sex with them both.
Phone conversations between Parker and the alleged victim show the woman explaining to Parker that she has a 'bad pelvic' since the night they met up
Another phone conversation shows Parker and the alleged victim recalling what happened the night of the incident
He remained unapologetic for not telling her the truth from the outset and unsympathetic to her distress, evident in transcripts of several secretly recorded telephone exchanges taped by the alleged victim from October 13 onward.
In one call, the alleged victim tells Parker: 'I am very upset about what happened that night and I'm still very upset about what happened that night.
'I am seeking counseling for what happened that night, okay? If you, I told you this before, I was so….I don't…I kinda figured something was put in my drink earlier at Silver Screen because my whole body was numb Nate. Alright?
'And what happened I didn't want to happen, honest to god, I did not want it to happen. And I black out most of the night and I kept waking up and seeing different things happen to me. Alright?'
In another Parker challenges his accuser: 'Tell me how many times you said no or pushed me away..'
She replies: 'I was so f***ing drunk Nate.'
'Did you come to my house?' he asks. 'I was so drunk,' she repeats. He responds, 'Oh my God. That's such a f***ing cop-out. That is so f***ing bulls***. Listen I'm not gonna let this conversation carry on anymore at all.'
Elsewhere he is recorded telling her: 'I know I may not be one of your most favorite people right now, I understand that. You know what I mean? Because, I understand how it is. S*** happens, you know what I mean?'
Parker was charged with rape, sexual assault, indecent assault and involuntary deviate sexual intercourse following the incident
Parker was released on bond after being arrested in October 1999. his bail was initially set at $25,000
Parker was ordered to have 'absolutely no contact' with the alleged victim after he was charged
In another section he takes on an altogether more threatening tone telling her: 'Look, that s*** whatever you want to do is what you want to do, but I'm telling you right now, I'm doing what I have to do. You know what I'm saying.
'Because I'm not gonna go around and havin' you talk this bulls*** about me….I'm not taking that s*** anymore. I don't have to take that s***. I really don't have to…after tomorrow I'm doing what I have to do to get you to leave me the f*** alone.'
Later, responding to what the alleged victim later admitted was a spurious claim that she might be pregnant, he tells her: '..whatever…you wanna call and say Nate, you know what I mean, shit happens, you know what I mean…When you call and talk to me like a human being, we can take care of it.
'But until then I'm not gonna f*** take this, I'm not going to talk about it, I'm not going to take this harassment, I'm not going to leave my lines open for you to just call whenever you want and accuse me stupid shit [sic]. Now just cause you're in a bind, I'm not gonna let that s*** happen. You know?'
Parker and Celestin were subsequently charged with rape, indecent assault , sexual assault and involuntary deviate sexual intercourse .
The 2001 trial saw Parker acquitted on what the alleged victim's brother on Tuesday described as a 'technicality' while Celestin convicted and sentenced to six months in prison.
He appealed the verdict and a second trial in 2005 was thrown out because the alleged victim did not want to testify again. She sued the university and received a $17,500 out of court settlement.
If you need to speak to a counselor, call the National Suicide Prevention Lifeline at 1-(800) 273-8255 or visit the website.
NATE PARKER'S RESPONSE IN FULL 
These are my words. Written from my heart and not filtered through a third party gaze. Please read these separate from any platform I may have, but from me as a fellow human being.
I write to you all devastated…
Over the last several days, a part of my past – my arrest, trial and acquittal on charges of sexual assault – has become a focal point for media coverage, social media speculation and industry conversation. I understand why so many are concerned and rightfully have questions. These issues of a women's right to be safe and of men and women engaging in healthy relationships are extremely important to talk about, however difficult. And more personally, as a father, a husband, a brother and man of deep faith, I understand how much confusion and pain this incident has had on so many, most importantly the young woman who was involved.
I myself just learned that the young woman ended her own life several years ago and I am filled with profound sorrow…I can't tell you how hard it is to hear this news. I can't help but think of all the implications this has for her family.
I cannot- nor do I want to ignore the pain she endured during and following our trial. While I maintain my innocence that the encounter was unambiguously consensual, there are things more important than the law. There is morality; no one who calls himself a man of faith should even be in that situation. As a 36-year-old father of daughters and person of faith, I look back on that time as a teenager and can say without hesitation that I should have used more wisdom.
I look back on that time, my indignant attitude and my heartfelt mission to prove my innocence with eyes that are more wise with time. I see now that I may not have shown enough empathy even as I fought to clear my name. Empathy for the young woman and empathy for the seriousness of the situation I put myself and others in.
I cannot change what has happened. I cannot bring this young woman who was someone else's daughter, someone's sister and someone's mother back to life…
I have changed so much since nineteen. I've grown and matured in so many ways and still have more learning and growth to do. I have tried to conduct myself in a way that honors my entire community – and will continue to do this to the best of my ability.
All of this said, I also know there are wounds that neither time nor words can heal.
I have never run from this period in my life and I never ever will. Please don't take this as an attempt to solve this with a statement. I urge you only to take accept this letter as my response to the moment.
Nate 
Read more: http://www.dailymail.co.uk/news/article-3745628/S-happens-director-darling-Hollywood-told-ed-accused-friend-raping-revealed-court-testimony-shows-changed-story-three-times-acquittal-family-say-drove-suicide.html#ixzz4HhVMIkgN
Follow us: @MailOnline on Twitter | DailyMail on Facebook
Feral Black Beast and Serial Rapist needs to be hung by the neck until DEAD! Spirit murdering of women animal that deserves no mercy in the realms of time and for sure…will burn in the LAKE upon arrival which is not soon enough for this sub human!
richardboydenreport
BILL COSBY WAS for decades the poster boy for racial equality and harmony. Wise, funny, clever, and with good family values, he was the nation's funny man whose humor crossed those terrible "racial lines." He was the charming, harmless "Jello man." He was the exponent of maturity and morality as the eminent Black physician and down-to-earth father on the "Cosby Show." He was the suave, stylish, and sexy secret agent in TV's "I Spy." Especially endearing to Whites and the better class of American Blacks, he was a public critic of Black ignorance and bad behavior. He was promoted in the controlled media as "America's Dad."
But, in a behavioral and psychological parallel to genetic "regression to the mean," Bill Cosby was a rapist — according to no fewer than 15 women who have come forward, many of whom have nothing to gain by the accusation. Based on the preponderance…
View original post 3,064 more words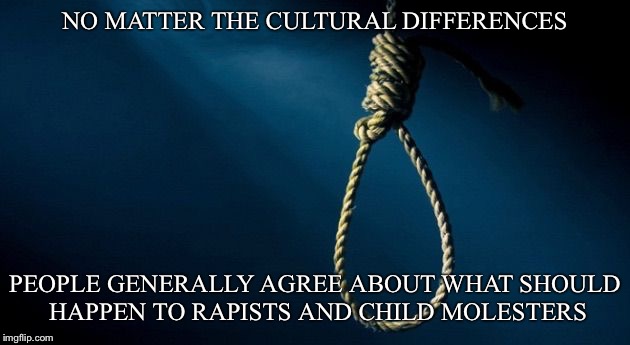 Hang His Ass!
This post is dedicated to Bill Bunting fellow rapist and proud admirer of his "brother" Bill Cosby!
Bill Bunting the self proclaimed REAL MAN and Proud Confederate" can be reached at 706-536-8296
BILL COSBY WAS for decades the poster boy for racial equality and harmony. Wise, funny, clever, and with good family values, he was the nation's funny man whose humor crossed those terrible "racial lines." He was the charming, harmless "Jello man." He was the exponent of maturity and morality as the eminent Black physician and down-to-earth father on the "Cosby Show." He was the suave, stylish, and sexy secret agent in TV's "I Spy." Especially endearing to Whites and the better class of American Blacks, he was a public critic of Black ignorance and bad behavior. He was promoted in the controlled media as "America's Dad."
But, in a behavioral and psychological parallel to genetic "regression to the mean," Bill Cosby was a rapist — according to no fewer than 15 women who have come forward, many of whom have nothing to gain by the accusation. Based on the preponderance of the evidence, its massive quantity, and its revelation of a pattern of behavior that lasted for many decades, I believe what these women are saying. What I say today is based on my personal evaluation of their stories. They say that Bill Cosby not only raped them, but drugged them so they could not resist. And his targets were almost exclusively White women. None of the major media are saying a word about that fact, though it is undeniable. The motivation for these crimes is also a taboo topic.
"He Drugged and Raped Me" When she was just 17, Barbara Bowman says she came face-to-face with the real Bill Cosby. She says "Cosby won my trust as a 17-year-old aspiring actress in 1985, brainwashed me into viewing him as a father figure, and then assaulted me multiple times. In one case, I blacked out after having dinner and one glass of wine at his New York City brownstone, where he had offered to mentor me and discuss the entertainment industry. When I came to, I was in my panties and a man's t-shirt, and Cosby was looming over me. I'm certain now that he drugged and raped me…. The final incident was in Atlantic City, where we had traveled for an industry event. I was staying in a separate bedroom of Cosby's hotel suite, but he pinned me down in his own bed while I screamed for help. I'll never forget the clinking of his belt buckle as he struggled to pull his pants off."
In another incident, Bowman woke up from a drug-induced haze to find herself naked and bent over in a hotel room bathroom with Cosby partially clothed and towering behind her. Bowman said that Bill Cosby knew she didn't have a father — and he used that fact to manipulate her emotions. "By the time I was drugged and raped by him in New York, he'd already broken me down, brainwashed me and made me feel like there was something wrong with me if I resisted his sexual advances. Bill would say that he needed to guide me, and that I must trust him… I was drugged and raped by that man. He is a monster. He came at me like a monster…. Bill used to tell me that he was my father figure and that I needed to trust him as a father, 100 per cent. Then he'd drug me and attack me. I was too afraid to talk back."
Former actress, music industry publicist and journalist Joan Tarshis recently stated:"I was 19 years old in autumn of 1969. I had flown to Los Angeles from New York to work on a monologue with Godfrey Cambridge. [Another Black comedian] …Cosby seemed to take a liking to me, and so I was invited back a few times. I was naturally flattered. I visited the set on my own and he once introduced me to Sidney Poitier as 'Midget,' his pet name for me because I was 5'3″. "One day he asked me to stay after the shooting and work on some material with him. I was even more flattered and thought this would help move my writing career along. In his bungalow he made me a redeye [an alcoholic drink]… The next thing I remember was coming to on his couch while being undressed. Through the haze I thought I was being clever when I told him I had an infection and he would catch it and his wife would know he had sex with someone. But he just found another orifice to use…."
Young Miss Tarshis was intimidated and shamed into telling no one and was pressured into seeing Cosby again. "He sent a limo to pick me up and I was dropped off at the Sherry Netherland Hotel and went up to his suite. I remember noticing that his leather shaving kit was filled with bottles of pills, and thinking that this seemed odd. …He made me a redeye…" They went to a theatre to see one of his performances. "[S]oon after, I remember feeling very, very stoned and asking his chauffeur to take me back to the car. I was having trouble standing up. The next thing I remember was waking up in his bed back at the Sherry, naked." "It took me about 20 years to admit this to anyone…. But during those years as I grew into adulthood, I watched Cosby be praised by everyone from Presidents to Oprah to the Jello Corporation. It all made me ill…" "I Remember a Lot of Pain"
Former model Janice Dickinson says that Bill Cosby sexually assaulted her in 1982: At a dinner in Lake Tahoe, Cosby gave her a "pill and one glass of red wine." Cosby told her that the pill was to help her with some cramps and stomach pain she was experiencing. "The next morning I woke up, and I wasn't wearing my pajamas, and I remember before I passed out that I had been sexually assaulted by this man… Before I woke up in the morning, the last thing I remember was Bill Cosby in a patchwork robe, dropping his robe and getting on top of me. And I remember a lot of pain. The next morning I remember waking up with my pajamas off and there was semen in between my legs."
Dickinson's is the latest of 15 separate allegations of rape and abuse leveled at Cosby by White women. Andrea Constand filed a lawsuit against Cosby in 2004. The details of her story — "helping with her career"; drugging; then interracial rape — match the pattern of the others very closely. Constand's lawyers managed to find an amazing eleven more women who agreed to testify that Bill Cosby had sexually assaulted them — and remember, those eleven are merely the ones who dared to come forward and speak in open court. Unfortunately, Constand was paid off by the wealthy Cosby and the case never went to trial.
It's Cold Medicine, Take It
Tamara Green, an attorney and former fashion model says that Bill Cosby drugged and forced himself on her. She was hired by Cosby to "help him open" a private Los Angeles nightclub, even though her only experience was doing cosmetic and Coca-Cola commercials. When she told him she had the flu one day, he persuaded her to come to lunch with him anyway. Cosby told the young, impressionable woman to take two pills he handed her, which he said were the cold medicine Contac. She states: "I sat down, and he gave me what he said was two pills of [an over-the-counter cold medicine]. I swallowed them, and 20 minutes later I felt terrific; 30 minutes later, I was face-down in my soup. He volunteered to take me home. And then, because I was so ill, he volunteered to undress me and put me to bed." Cosby then sexually assaulted her, but she fought back. "I started fighting him — I took a lamp and broke a window." Green added that a young woman she knew, Page Young, was also raped by Cosby — and Young was so distraught over her drugging-rape at his hands that she was driven to kill herself.
Long-Standing Pattern
Given this pattern of behavior, repeated again and again — young White woman / offer to mentor or help her career / drugging / and rape while unconscious — it's very likely that what we have heard so far is just the tip of the iceberg. What actually goes on in very Jewish, very pro-racemixing Hollywood is probably much worse than we can even imagine. It's a very good thing for White people that "family values" interracial assimilationist icon Cosby has been outed and shown for what he really is. Every time something like this happens, a few thousand more people stop believing in the machinery of illusion and start looking for answers — start looking for the National Alliance.
In a live comedy album he released in1969, with a title ("It's True! It's True!") that he probably wishes he hadn't chosen, Cosby talks, laughs, and smirks about using a drug to get women to have sex with him. He starts out saying he heard about it when he was 13, but quickly switches to an anecdote showing he was still interested in obtaining the drug, "Spanish Fly," as an adult while he was starring in "I Spy." From the context it's clear that the women he wants to drug are White European Spanish women.
Hearing this monster giggling while he gets his mostly-White audience to laugh along with him at the "fun" idea of stripping women of their ability to say "no" is a sickening experience. Even at the age of 12 or 13 when I first heard this routine on an LP record at a friend's house, I knew there was something profoundly sick about this man. Do a simple search on YouTube for "Bill Cosby" and "Spanish Fly" will find it.
"The Story Went Nowhere"
Journalist Mark Ebner states that he had enough information in 2007 to "take Cosby down," but the media bosses refused to publish his story because Cosby was such an icon of "civil rights" — that is to say, exposing his abuse and drugging and rape of White women would hurt the racial mixing propaganda narrative those same media were promoting: "Even more than Woody Allen, Bill Cosby was a beloved figure and civil-rights pioneer; hardened editors were horrified at the prospect of taking him down. I might as well have pitched a story about Martin Luther King, Jr. philandering with white women. The story went nowhere."
Well, Mr. Ebner, thank you for a very revealing insight — but the truth is, MLK did philander (and worse) with White women, but the media blackout on that is still in force. It's only because Hannibal Buress, a Black comedian who resents Cosby for his anti-ghetto-culture assimilationist position, brought up the rapes, that the story gained any traction in the media at all. Women's activists bemoan the fact that the media only took the rape and assault stories seriously after "a man" brought them up, but they themselves fail to note that it was a Black man. Men, even published male writers, who weren't Black — and the more than a dozen White women who were brave enough to go public with their stories — have been trying for years, in some cases decades, to get this story to the public.
But it wasn't permitted — until uncensorable social media went viral with it after Buress's stand-up routine. Then they couldn't ignore the story they'd been ignoring for years anymore. They were forced, reluctantly, to take down their false idol — or lose all credibility. Make no mistake about it — the media bosses, who are almost all Jews, don't like any story that might make White people realize they're being harmed, being dispossessed, and being literally and figuratively raped by a power structure that is determined to exterminate them.
So we see horrific torture-rapes and killings with White victims and non-White perpetrators — and the media carefully fail to mention, until forced by circumstances to do so, the race of the victims or the attackers or both. We see cases with Black victims, like Michael Brown's and Rodney King's, turned into worldwide sensations, triggering a public outrage so strong that a near-insurrection results — but cases of brutal savagery against Whites are carefully kept local, and reported as little as possible, and as sanitized as possible, in the national news.
The real motivation for Cosby's crimes is a totally taboo topic in the Jewish-controlled media. Think about it: Did Bill Cosby really have to drug and rape anyone to have sex? No. He was married to a cultured and shapely mulatto woman all through the period when these rapes took place, and she bore him children. And this was Hollywood in the anything-goes era of the Sexual Revolution. There were surely any number of ambitious starlets and high-price harlots of all races who would have given rich, famous Bill Cosby all the sex he could handle and more. And I don't doubt he took advantage of that degeneracy. But sex with a willing White woman was apparently not enough for Bill Cosby.
If these accounts are true, and I believe they are, he wanted to rape White women, not just sexually possess them. He wanted to violate them against their will. Some of his victims describe times when they did remember his approaches to them and the sick intercourse he forced on them: One White woman was pinned to the bed by Cosby's forearm — another was grabbed around the neck — another was forced to masturbate him — another, waiting in her dressing room just before an appearance on the Tonight show, had her head pushed into Cosby's groin and his genitals into her mouth and forced to give him oral sex.
And who knows how many women there were who have not yet come forward? Who knows what else happened while they were unconscious? All White women. All manipulated or forced or drugged. All taken against their will. Taken against their will because that's the way Bill Cosby wanted it. It was exactly the way Bill Cosby wanted it. Journalist Greg Kay tells us: "It is often argued that rape is not a sex crime, but a crime of violence or of power and control. However, interracial rape, while it encompasses all such motivations, is something more.
Black-on-White rape is usually a violent political act – a form of terrorism – the ultimate statement of the Black Power Movement that has disguised itself under an innocuous-sounding banner called 'civil rights.' …being able to 'take' the woman or women of someone else and use the same for one's own gratification …is the ultimate statement of superiority; and the utmost denigration of the male or group to whom the woman in question belongs, as well as the woman herself. That act demonstrates not only to the victim, but also to the kin of both the raped and the rapist, that the rapist has power."
The Black writer (and darling of many a Jewish college professor) Eldridge Cleaver admitted as much: "Rape was an insurrectionary act. It delighted me that I was defying and trampling upon the White man's law, upon his system of values, and that I was defiling his women – and this point, I believe, was the most satisfying to me because I was very resentful. I was getting revenge." There's many a Bill Cosby and Eldridge Cleaver on the basketball courts of rapidly-browning America, I believe. The Big Picture Putting two different subspecies of the same species together in a confined area is usually fatal to one or the other or both.
That's what is being done to us in America and in Europe. Every White country currently under the control of the Jewish oligarchs is subject to the multiracial "experiment" — Mestizos, Arabs, Blacks and others are flooding across our borders, swelling their numbers, and being encouraged to mix and/or get their revenge upon us. Who opened the borders? Who commands the film and multimedia empires which glorify non-White males as partners for White females?
The same tribe that elevated Bill Cosby to star status, groomed and used him to promote their racial-mixing agenda, and empowered him to rape with impunity for almost 50 years, that's who Sheldon Leonard is the man who decided that Americans "needed" a Black/White team to star in their next adventure show — and chose Cosby for the "I Spy" spot. Leonard carefully crafted an image of Cosby that would be acceptable to White viewers in general and attractive to White women. Cosby even described Leonard as "my last father," a man who had made him what he is today. Ed Weinberger was the lead creator of "The Cosby Show" and the brains behind the idea of re-shaping Americans' attitudes towards Blacks, encouraging "integration" by portraying a Black family exemplifying all the virtues of middle class White Americans.
Both Leonard and Weinberger are Jews. Bill Cosby is just the latest example of what is really a war on White women — and on all Whites — that is pursued through every possible avenue of defilement, denigration, and destruction — including interracial rape. It is a statistical fact that "Black males rape White women more often than they rape Black women, and Blacks overall rape at a rate between 4.4 and 11 times higher than Whites. And Blacks commit interracial rape at a rate at least 70 times that of Whites. It's all there in the official statistics — statistics that, for some reason, never seem to be in the headlines or nightly news stories on the Jewish-controlled media, despite the fact that tens of thousands of White women at least are victims every year."
What value system can we give the next generation that will allow us to survive this onslaught? What moral code can we teach our children that will prevent them from being the next victims? The feminists and the System and even the churches just tell us that young women (they would almost never say "young White women") need to be "more careful" or that "men" (they would almost never say "Black men") "need to stop raping."
Safety courses and having young White men falsely told that they're part of a "rape culture" is going to do less than nothing. We need to teach our children that they are part of something greater than themselves; that their race has an unlimited destiny of greatness and that everything we do is a part of that; that the worst sin of all sins is to defile their genetic inheritance through racial mixing; that White men must stand up for and protect their infinitely precious women from the depredations of aliens; and that White women must understand that their most sacred purpose is to pass on our gene-patterns undimmed into the future.
In a society imbued with values such as these, the monstrous Bill Cosby and his ilk would not be permitted within our borders, not within a thousand miles of any White girl or woman. And his handlers and creators and enablers would not be allowed to exist.