Home » Posts tagged 'Black Men and Rape'
Tag Archives:
Black Men and Rape
The below "News" is a direct reflection and representation of not only Barrack Obama/Barry Soetoro but SATAN in the acts documented on this site. There are "Archives" going back years that include the hundreds of thousands of murders, rapes, and other insidious crimes. Furthermore, this information also confirms the fact that we are living in the "Last Days" and that this country as well as the world is near that time when the powers of eternity are going to be released in the name, power and in the personal revelation of and by Jesus Christ unto the total cleansing of the "Obama's" and his "sons/brothers/family" including the Illuminati/Free Masonic/Synagogue of Satan Jews who are NOT Jews/New World Pagan/Satanic Order of PERDITION who are working to establish their world wide "Sodom and Gomorrah!
Strictly news stories about…Murderers, Rapists, Sodomites, Androgynous Trans-Sexual Demon Possessed Sodomites, Pedophiles, Pederasts, Racists, Muslims and "People of Color" who target Whites and Native Americans and who Obama says not one word about … think about that. And why? Because "spiritually" he is "ONE WITH THEM"!
Philly Police Identify (Black) 18-Year-Old Suspect In Theodore Street Homicide (of a White man)
PHILADELPHIA — Police have issued an arrest warrant for 18-year-old Quintis Clark in the murder of

78-year-old Joseph Daly

in Southwest Philadelphia. Captain James Clark with the homicide unit says the body of

78-year-old Joseph Daley

was found Tuesday afternoon inside of his home. Officers responded after neighbors called police to say they haven't seen him around lately. Authorities say the cause of Daley's death appears to be strangulation and blunt force trauma. They add that they believe that Clark tried to rob the victim just days before his body was discovered. "We actually found his van up in the Northeast," Clark said of discovering Daley's stolen van. "As a result of that, we saw some video of one of the doers getting out of the van." Police believe that was Clark. Police say Clark has friends and family in the Northeast and that he is from Southwest Philadelphia, from the same neighborhood where Daley was found dead. "He was seen getting out of the victim's van. We had a couple people come forward and put him inside of the house at the time of the murder," Clark said. Officials say that Daley's back windows of him home were broken and the believe the motivation was robbery. One neighbor says the news brings some relief, but that they'll feel more comfortable when Clark is in custody. Initially, it was reported that witnesses saw multiple people leaving the victim's home and the investigation is ongoing to determine if more people were involved. Police are urging Clark to turn himself in. – (Black-on-white)

Police ID (black) suspect in elderly (White) man's killing, $20,000 reward offered
SOUTHWEST PHILADELPHIA – Philadelphia police have an arrest warrant for a suspect in the killing of a 78-year-old man in his home, and there's a $20,000 reward for information leading to an arrest and conviction. They say they're looking for 18-year-old Quintis Clark, whose last known address is on the 7200 block of Vandike Street in Tacony.
Police Search For (dangerous mottled black) Murderer Who Killed White Delivery Driver – hiding out in Atlanta
YEADON, Pa. — Authorities have issued an arrest warrant for a North Carolina man in a murder case that made headlines nearly a year ago in Delaware County. Rodney Talbo Shelton, 37, of Elizabeth City, N.C., is being sought for the June 9, 2015 shooting death of 63-year-old

Thomas Childs

of Aston. "He's dangerous, he's a murderer, and we're asking you to just tell the authorities where he's at and let us do our job," said Delaware County District Attorney Jack Whelan. Investigators say Childs, a deliveryman, was standing near his truck on a loading dock at Ridgeway Industries along the 6200 block of Baltimore Avenue in Yeadon when he robbed and shot. "He was killed for probably less than $20," said Whelan. The murder weapon, a nine millimeter handgun, and the victim's cell phone, were found in the nearby Fernwood Cemetery. Investigators from the ATF traced the handgun to its owner in North Carolina. That person allegedly admitted to giving Shelton the weapon within days of his arrival in the area. Shelton is known to visit the region, investigators say, noting he has relatives here and a girlfriend with his child. "He admitted to her that he killed Mr. Childs, that the robbery had gone bad, that he believed Mr. Childs was resisting at the time and he shot him," Whelan said. "This won't bring Thomas Childs back," said Mayor Rohan Hepkins. "But at least this would bring a measure of closure to this heinous act." Shelton is described to be light-skinned with freckles with tattoos on his neck and head. He is six feet tall weighing approximately 205 pounds, with brown eyes, and black hair. His most predominate tattoo is of a spider-web that spans across the top of his head. Shelton is considered to be armed and dangerous. A reward of up to $20,000 is being administered by Citizens Crime Commission, with information leading to the whereabouts, arrest and conviction of Shelton. – (Black-on-white)

Police believe a murder suspect is hiding out in Atlanta
ATLANTA – A murder suspect is believed to be hiding out in metro Atlanta authorities say. Monday, four different agencies including the Bureau of Alcohol, Tobacco, Firearms and Explosives issued warrants for the arrest of 37-year-old Rodney Shelton who is charged with the fatal shooting of a 63-year-old man. While Shelton is believed to be from North Carolina, his criminal activity expands to Philadelphia, PA; Elizabeth City, NJ; and Atlanta, GA. Authorities believe that Shelton, who is on the run, may be currently hiding out in metropolitan Atlanta area or the other two cities.

Albany man's murder conviction upheld
ATLANTA, GA – Darrell Anderson will remain in prison, after his murder conviction appeal was denied by the Georgia Supreme Court. Anderson and Christopher Ingram were both sentenced to life plus five years for murder of

Jack Camp

in March of 2007. 41-year-old

Jack Camp

was murdered outside his East Albany apartment. Camp was shot when he confronted a suspicious person at the Regency Club Apartment Complex where he lived and worked as a courtesy officer. Dougherty County Judge Loring Gray handed down the sentences. The trigger man was Dontavious 'Hump' Wilson. Wilson was charged with malice murder, for actually shooting Camp. Anderson and Ingram are charged with felony murder. – (Black-on-white)
(One of two black thugsl) 19-year-old Joshua Dukes defined as "serial killer" –

Murdered 85-year-old White man, 3 others & dog.


JACKSON, MS – After a press conference where Chief Lee Vance discussed Joshua Dukesand recent murder charges, he described him using the term "serial killer". Dukes has been charged with 4 counts of capital murder. The most recent murder charge was the November 2015 death of an O'Reilly's Auto Parts employee. Commander Tyree Jones says 19-year-old

Joshua Dukes

is charged with one count of capital murder in the death of 36-year-old

Brodrick Smith

. Dukes is currently being held at the Hinds County Detention Center on three additional counts of capital murder, stemming from his alleged involvement in the shooting deaths and robberies of

Daniel Omar Gomez and Eli Nunez

on March 5 on Westhaven Blvd., and for his alleged involvement in the shooting death and robbery of

85-year-old James Hankins

on February 13 on McClure Rd. During the course of the investigation, Robbery/Homicide Detectives developed and identified Dukes as one of the suspects involved in the incident, Commander Jones said. Jones says the case is still under investigation and the Jackson Police Department needs the public's assistance with identifying the second suspect involved in the incident. Officials say Dukes will appear in Municipal Court on Monday for his initial appearance. – (Black-on-white)

Vigil held for 85-year-old homicide victim, James Hankins – February 21st 2016
Family, friends: Man, 85, shot in head, was much loved – February 14, 2016
Jackson police said

James Harrell Hankins

was doing dirt work in his yard on McCluer Road when he was approached by a black male wearing dark-colored clothing. Police said the suspect fired several shots, then fled the scene on foot.
Multiple capital murder suspect is a serial killer


Broderick Smith

, the man police believe was Dukes' first victim on Nov. 18, put up a struggle for his life. When he couldn't open the safe for his attackers, police say there was a fight, and both attackers shot Smith. He was a father, a husband, and an unarmed auto parts store manager, trying to make a life for himself and his family.


James Hankins, 85,

a Korean War veteran, was shot in the back of the head, and his killer left the scene with only his wallet. Hankins' wife of 61 years found him in the yard and called police.


Daniel Omar Gomez and Eli Nunez

were barbecuing in their yard on March 5. Vance said they were shot by two assailants as they attempted to get away.

Even their dog was shot dead

, police said.
Suspect identified in killing of men, dog * Suspect in double murder surrenders to police
Nineteen-year-old Anthony Harris surrendered to authorities. The suspects were identified as two armed black males that approached the victims and demanded their belongings and money. They left the scene on foot after robbing and shooting the victims and a dog.
(Black female) Burka-clad stranger attacks (White) woman with American flag – (One must assume Muslim Woman arrested)
LAWRENCEVILLE, Ga. — Police have charged a woman accused of attacking another woman with an American flag in Lawrenceville. The victim, who didn't want her name used, said that a woman wearing a full Burka with only her eyes showing came out of the woods, walked up to her mailbox and grabbed the flag, which was on a 4-foot long PVC pipe, off the mailbox. "I stood up and I yelled at her, 'Don't touch my flag,' and she yanked it up out and headed towards us just waving it," the woman said. She said that the woman then began swinging the post with the flag on it at her. The victim's 17-year-old daughter jumped in to try and help. "As soon as she realized mommy was fighting for her life, my daughter was right by my side trying to stop her," she said. The woman's 14-year-old son grabbed the family gun and stood by in defensive mode ready to fire off a warning shot. The suspect, identified as 30-year-old Amina Ali Ahra, was arrested and charged with two counts of simple battery. "Crazy, that's all, that's the only way I can explain it." The woman said she thought Ahra should face hate crime charges. – (Black-on-white)
Duane Edward Buck (born July 5, 1963) is an African-American man on death row following his conviction for the shooting deaths
of his ex-girlfriend

Debra Gardner and her friend Kenneth Butler. He also wounded his own sister

, who was also at Gardner's home.

The U.S. Supreme Court has halted the execution of a black man convicted of a double murder in Texas – Sep16, 2011
John Buck (aka Duane Buck aka Duane Edward Buck) was convicted of gunning down ex-girlfriend

Debra Gardner, 32, and Kenneth Butler,

33, outside Houston in July, 30, 1995, a week after Buck and Gardner broke up. Buck's guilt is not being questioned, but his lawyers say the jury was unfairly influenced and that he should receive a new sentencing hearing. A third person, Buck's stepsister,

Phyllis Taylor

, also was wounded. Gardner's 14-year-old daughter and 11-year-old son were among those who witnessed the shootings. Withnesses saw Buck laughing as he stood over her body and heard him say, "The bitch, she deserved it."
Out-of-state sexual predator arrested in Gainesville attack
A registered sexual predator from Chicago now living in Gainesville was arrested early Sunday morning after police say he sexually attacked a woman. Marcus Holmes, 3501 NE 15th St., approached the woman at around 2:30 a.m. and said he had some alcohol for her, the Gainesville Police report said. The victim followed him to a secluded area near a staircase then shoved her down and said, "I'm gonna take this,'' the report said. Despite the victim's struggles, Holmes sexually battered her and threatened her. When he covered her mouth with his hand, the victim bit him then ran off. A witness saw the victim running and heard her yelling for help. The assailant ran off when he saw the witness, the report said. The victim and witness identified Holmes, known to them as "Chicago,'' and police located and arrested him at his home.
Police Seeking Assistance Identifying (black) Sexual Assault Suspect
SACRAMENTO — The Sacramento Police Department has released a composite sketch of a suspect they say sexually assaulted and robbed a woman. The suspect, armed with a knife, approached a woman from behind as she was walking through an apartment complex in the 4900 block of Mack Road. The suspect stole the victims cell phone and sexually assaulted her before fleeing on foot, police said. The man is described as a black man in his 20s, standing about 5-foot-9 with a skinny build. At the time of the assault and robbery, he was wearing a black colored baseball hat with red horizontal stripes, a black shirt, pea-coat and pants.
Crazed (black rapper) Kanye West fans destroyed my cars! – "They're animals."
East Village residents woke up to damaged cars and trashed streets after thousands of Kanye West fans swarmed Webster Hall for the rapper's surprise concert that was later shut down.

Michael Gomez

, a 55-year-old optician who lives a few blocks away from the downtown music venue, had parked two of his cars on the street and woke up early Monday to move them. "They're animals. There's no reason for this. I'm embarrassed to drive my cars now," he added, looking at the puddle of dried vomit next to one of the cars. All over a stupid rap artist," he gripped.

Chairs Fly at Fight During Delayed Hip-Hop Concert
A fight broke out at a hip-hop concert in New Jersey, delaying a show that already was starting late due to bad weather. Organizers canceled an outdoor pre-show for Hot 97 Summer Jam scheduled for Sunday afternoon at MetLife Stadium in East Rutherford as strong storms moved through the area. The main show was still on, but delayed. A fight broke out in the floor seats after the show's billedTerror Squad reunion featuring Fat Joe and Remy Ma and folding chairs went flying. State police say they're investigating. There's no word on any arrests.
Federal immigration boss at center of turf war over terror suspect transferred on heels of damning report
The federal bureaucrat who blocked armed law enforcement agents from apprehending a man involved in the San Bernardino terror attack last December, then allegedly lied to investigators about her actions, has been reassigned to another post, but likely won't face further investigation. The U.S. Citizenship and Immigration Services supervisor who an Inspector General's report did not name but blasted for keeping Department of Homeland Security agents from Enrique Marquez is Irene Martin, who, according to her Linkedin.com account, has been with the agency for at least 16 years, 13 years as a field supervisor.
Refusing to allow armed ICE agents into a USCIS facility to detain a suspected terrorist just a day after a deadly terrorist attack is disturbing,"
| | |
| --- | --- |
| | |
In Mississippi Town, Some Fear School Desegregation Ruling May Backfire
Dismantling that system, they say, would prompt whites here to do what they have done in so many other Delta cities: decamp en masse for private schools, or move away. This federal "desegregation," they argue, would really mean the resegregation that has happened in other impoverished nearby Delta communities.
| | |
| --- | --- |
| | "Stone Age Aegean Sea migrants brought agriculture to Europe" |
---
---
Canada: (Black) Man convicted in Boxing Day shooting of (White woman) Jane Creba denied escorted temporary prison absences
A man convicted of second-degree murder in the shocking slaying of a Toronto teenager on Boxing Day ten years ago has been denied escorted temporary absences from prison. Jorrell Simpson-Rowe was one of four people found guilty in

Jane Creba

's death. The 15-year-old Creba was shopping with family on Toronto's busy Yonge Street when she was caught in the crossfire of a shootout between rival gangs in December 2005. In a recent Parole Board of Canada decision, Simpson-Rowe, who began serving a life sentence in 2009, was not authorized for escorted temporary absences from prison after the board concluded they would present "an undue risk." – (Canada) – (Black-on-white)
(Black) man charged with killing (Black) MPD officer, shooting three other men
MEMPHIS, Tenn. — Charges have been filed against the man police say killed a Memphis Police Officer and shot three other men. Justine Welch, 21, is charged with first degree murder and three counts of attempted first degree murder as well as other charges.

Officer Verdell Smith

was killed when he was hit by a car police say was driven by Welch. Police say he shot two men outside Westy's in the Pinch District and then an employee of Bass Pro Pyramid in the store parking lot.
(Black) Norwich Husband Who Killed Pregnant Wife Said She Was a Voodoo Priestess
A Norwich man accused of stabbing his pregnant wife to death before lighting their apartment on fire said he believed the woman was a Voodoo priestess who was casing spells on him, according to police documents. Patrick Antoine, 39, turned himself in to police at 10:49 a.m. on Thursday and told officers he had stabbed his wife to death and then set their apartment ablaze, Norwich Police said. He appeared in court on Friday. Officials found an unresponsive

8-months-pregnant Margarette Mady

, 37, with severe burns and several stab wounds at 283-285 Franklin Street, police said. Antoine and Mady were in a verbal argument the morning of the murder and fire. When Mady walked out of the kitchen, Antoine said he grabbed a wooden handle steak knife and put it in his pajama pocket, documents said. Antoine told police he thought his wife was a Voodoo priestess who had cast several spells on him over the last couple of years. The suspect also said his wife had told him he'd be dead by July as a sacrifice prior to her child being born.
Australia: (Black) Cowards film brutal five-on-one pack attack on (White) Melbourne school boy
WARNING: GRAPHIC CONTENT – A 14-year-old Melton boy has been bashed relentlessly in a shocking unprovoked attack at a Melbourne shopping centre. The horrific assault was captured on video by cowards who encouraged the violence instead of stepping in to stop it. With his hands in his pockets,

14 year old Haydyn Wilson

is kicked in the face so hard he falls to the ground. He can do nothing but cover his face while the group of five continues to inflict shocking violence. The screams in the video are coming from his girlfriend who witnessed the terrifying assault but could do nothing to stop it. "I got a kick to the face and then I got punched a couple of times," Haydyn said. "Then I got dropped and they started to kick my head. It is heard to believe but Haydyn miraculously escaped serious injury. "My lip's got a hole in it and my nose is still sore," he said. – (Black-on-white)
(Black low-life) Man tries to rob 84-year-old on crutches
MEMPHIS, TN – A man was arrested and accused of trying to rob

an 84-year-old man on crutches.

A woman told police that the attempted robbery happened near 11:30 a.m. at 1400 Union Avenue. The witness told police that the 84-year-old was walking to his car with crutches and Samuel Parks walked up and offered to help. According to the affidavit, Parks grabbed the man after he said no, causing him to fall and hit his head on a sign, which made a gash on his head. The witness then ran away Parks and screamed for help before he was able to take the man's wallet. Parks was arrested and charged with attempted aggravated robbery.
Rock-throwing cases: Police name suspect in Friday morning incident


Hotline setup in Austin to report chimps chucking rocks at cars on I-35


Austin police have identified the suspect in a rock-throwing incident reported Friday as Marquel Raymond Boone, 44. Boone is charged with attempted aggravated assault with a deadly weapon, a third-degree felony punishable with up to 10 years in prison. He was booked into the Travis County Jail around 2:30 p.m. with a bail amount of $50,000, jail records show. Police believe Boone is the man who witnesses reported seeing throwing rocks and other objects onto the lower deck of and service road of Interstate 35, about a block south of 38th street, Friday morning. Police said they do not believe Boone is responsible for the more than 80 rock-throwing incidents that have been reported in Austin over the past two years.
Harlem charter school music teacher accused of molesting two boys says he touched one student's penis 'by accident'
A Harlem charter school music teacher, fired after charges he molested two students last year, told detectives he touched one boy "by accident" at the movies and also fondled him inside the auditorium, according to prosecutors' court papers. Darnelle Watts, a gospel singer who taught an afterschool class at the Promise Academy, confessed to detectives that he "hit" a boy's penis "by accident" during a bizarre game, the court papers say. "By accident means that we would play where I would hit him there and he would hit me there in the penis. I'm 6'3, he's this tall. It's just a game," Watts allegedly said after he was arrested on charges he molested two boys at the school for months.
Trial To Open (for black man) In Meat Rendering Plant Stabbing Death
NORRISTOWN, Pa. — Jury selection begins Monday for a man's trial in the stabbing death of a co-worker during an argument at a suburban Philadelphia meat rendering plant last year. Thirty-three-year-old Peter Atem of Lansdale is charged in Montgomery County with first-and third-degree murder in the February 2015 slaying of 25-year-old

Danny Vazquez

at the MOPAC plant in Franconia Township. Authorities said the stabbing occurred the day after the victim yanked a chair out from under the defendant as a prank. Defense attorney Benjamin Cooper has called the events a fight that "got beyond what it should have."
(Tattoed Hispanic) Man charged in 'brutal and heinous' rape of woman in Logan Square
An 18-year-old man and his friend allegedly raped and beat a middle-aged woman so severely in the basement of a Logan Square apartment building,

her dentures fell out during the attack and she was left with a broken jaw, cuts and bruises. The woman was found in a pool of blood

ten hours after the sexual assault at the hands of the pair who she had met and played pool with earlier at the Two Way Lounge, according to Cook County prosecutors. Judge Peggy Chiampas called the April 25 incident "brutal and heinous" and said detectives told her the woman "would never be the same." "Attack is not even an appropriate word for me to use in this case," a visibly disturbed Chiampas said Friday before ordering Geovannie Collazo held without bond for aggravated criminal sexual assault and attempted first degree murder. Collazo's alleged cohort has not yet been charged.
| | |
| --- | --- |
| | |
(White) Longtime funeral director dies after being found burned and beaten – black man with foreign name "Jawwaad Ali" charged
Pittsburgh police have charged a man with homicide in the death of a longtime funeral home operator in Allentown. Jawwaad Ali, 24, was arrested Friday in the death of

John Connors, 83

, in the 200 block of Allen Street. Police said Ali is believed to have been staying in Mr. Connors' home. City homicide detectives, arson investigators and the Allegheny County medical examiner's office responded Friday morning to the run-down home where the burned body of the elderly man was found in a second-floor bedroom. Mr. Connors was a fixture in the neighborhood, often seen with his dog. The medical examiner's office said an autopsy would be conducted today. Mr. Connors' brother, James Connors, 80, of Carnegie, said he was told by police that the victim had been beaten up and had head trauma. A 911 call came in around 11:30 a.m. for a man on fire in the 200 block of Allen Street. She did not know who placed the call. Firefighters found the body and paramedics pronounced the man dead at 11:38 a.m. Ms. Toler said the fire was mostly out by the time firefighters arrived. People at the scene said Mr. Connors was known to leave his door open. His brother said there were no valuables in the house since they had been stolen long ago. "People broke in and stole things," James Connors said. "He would help stray people all the time and the drug people would break in." Ms. Toler said a dog was taken from the scene. – (Black-on-white) – (Burned Alive!)
(White) Landlord shot, killed and set on fire (by blacks) while trying to collect overdue rent
COLUMBUS –Police have arrested two people after a man was found dead after fire on Lilley Avenue, southeast of downtown. The Columbus Division of Police arrested 33-year-old Maurice E. Watkins and 25-year-old Pierre Williams. Watkins is charged with murder for allegedly shooting the victim, 50-year-old

Joseph P. Remlinger.

Williams is expected to be charged with arson for setting a fire to cover up the shooting. According to Columbus police, Remlinger was Watkins' landlord and he was trying to collect overdue rent when he was shot by Watkins. Court records show that Watkins was in the process of being evicted from the home that he rented from Remlinger. Sgt. Dave Sicilian said officers found one of the suspects while executing a search warrant at 2755 Grasmere Avenue. According to police, as SWAT officers were preparing to enter the home, a detective saw the suspect drive by. – (Black-on-white) – (Burned Alive!)

Columbus Division of Police
LANDLORD MURDERED: On Thursday, at 1:06pm officers were dispatched to a report of a fire at 704 Lilley Ave. (east Columbus) Upon arrival, officers found the detached garage, located in the rear of the location, fully engulfed in flames with a vehicle parked inside. After extinguishing the fire, Columbus Division of Fire personnel found the victim deceased, inside of the vehicle.
Suspect #1: 33-year-old Maurice Watkins was arrested & charged with Murder, as he shot the victim, 50-year-old

Joseph Remlinger (M/W).
(Black man) Arrested for murder of (White) man, 73, found inside McKees Rocks home
MCKEES ROCKS, Pa. — An arrest was made Friday in the death of a 73-year-old man whose body was found inside his McKees Rocks home earlier this week, police said.

Benito Nicoletti

was found dead in his home late Wednesday night. The discovery was made after Nicoletti's family had not seen him and asked police to check on him. Authorities said Nicoletti's car was missing when they arrived at the scene. Police said it was later found Thursday morning about a half mile from Nicoletti's home. The medical examiner ruled Nicoletti's death a homicide as a result of blunt force trauma to the head. Authorities arrested Branden Frazier, 25, in connection with Nicoletti's death, charging him with homicide, burglary, receiving stolen property, theft of a motor vehicle and unauthorized use of a motor vehicle. Several witnesses placed Frazier in and around Nicoletti's home in the days before and after the homicide and linked him to Nicoletti's missing car. Frazier allegedly encountered one man inside an apartment building a few houses up from Nicoletti's, asking him where he could buy a gun. Several others noticed Nicoletti's car, which one witnesses saw Frazier getting in and out of the vehicle near Mancini's Bakery. The same witness said she saw Frazier run behind in an alley. When police retraced the route, they found a wallet, keys to the stolen car and a debit card belonging to Nicoletti. – (Black-on-white)
Police searching for (black) woman who allegedly gunned down (White) man at SE Oak Cliff motel Monday
Authorities issued an arrest warrant Friday for a suspect at large who's wanted in connection with a fatal southeast Oak Cliff shooting Monday. Michelle Le Speed allegedly killed 61-year-old

David Haskell Sparks

, who was found by police about 11:30 p.m. Monday on the second-floor breezeway at the Days Inn motel at 8312 S. Lancaster Road. On Wednesday, they released photos of a suspect vehicle as part of the investigation. Motel guests reportedly heard gunshots and saw a silver car leaving at a high speed. – (Black-on-white)

Update: Suspect Sought for Murder in 8300 block of Lancaster Road
On May 30, 2016,

David Haskell Sparks, a 61-year-old White male

, was found deceased from a gunshot wound outside his hotel room at 8312 S. Lancaster Road. Through the course of the investigation, detectives determined that Michelle Le Speed was responsible for the murder of Mr. Sparks. On June 3, 2016, an arrest warrant was issued for Suspect Speed. The suspect is currently at large.
(Black) Reno man gets 30 years in prison in hotel murder (of White man)
A Reno Negro man was sentenced earlier this week to 30 years in prison for a deadly stabbing that occurred outside a downtown Reno hotel in 2014. Johnathan Eugene Mingo, 28, of Reno, was sentenced Tuesday by Judge Lidia Stiglich in Washoe County District Court for the death of 48-year-old

Richard Lebarron.

Mingo pleaded guilty in April to second degree murder with the use of a deadly weapon. The sentence including a term of 25 years for the murder plus five years for the use of a deadly weapon. He must serve a minimum of 12 years in prison before he is eligible for parole. Witnesses told police that Mingo and Lebarron were arguing just before the stabbing occurred. Detectives found that Mingo had fled the scene on his bicycle and later threw away the knife, the bike, his clothing and a pendant he was wearing around his neck. Eventually, he fled to California. Mingo was arrested in June last year. In an interview, Mingo admitted to the stabbing and claimed Lebarron directed racial slurs at him. – (Black-on-white)
(White male roommate) killed, car dumped in Lake Bowen, (white female and her black 'boyfriend' charged
SPARTANBURG, SC — Two people have been charged in connection to a Spartanburg murder after a car was found partially submerged in Lake Bowen, Monday. Brittany Cassandra Foster, 21, of Inman, was charged with Murder, unlawful carrying of firearm, possession of marijuana, possession of meth, and unlawful possession of weapon. Her boyfriend, Keenen La'Breece Hines, 22, of Inman, was charged with unlawful carrying of a firearm, simple possession of marijuana, unlawful possession of a stolen pistol, possession of meth, accessory after the fact of a felony. Foster and Hines were acquaintances of the victim,

Anthony Neil Biggerstaff,

of Inman. They used to be roommates with the victim. Foster admitted to shooting Biggerstaff inside the car that was found in Lake Bowen, while she and Hines were riding with him. Foster shot the victim once, but unloaded on him when he kept making noise. Deputies say Hines admitted to helping Foster get the gun and disposing of the body by throwing it off a bridge. Hines is responsible for several car break ins and that's where he recently stole the gun.

Editor note: Don't do drugs. Especially don't buy from, sell to and/or share drugs with blacks
Moms turn in (black) teen daughters wanted for beating elderly woman
Two Brooklyn moms took "tough love" to a new level Friday, turning their teenage daughters in to the cops after one recognized them in a wanted photo in the beating of a 78-year-old womanstraphanger. The girls, ages 15 and 16, had allegedly pounded

Nora Trotman

on a Bedford-Stuyvesant subway platform the previous day — because she had asked the girls to remove their feet from a seat on a Manhattan-bound C train, police said. "Shut the f–k up!" the older girl,Jazmine Watson, snarled as detectives walked her out of the transit precinct in Coney Island.
Social media video shows vicous unprovoked gas attack (by demonic blacks) on (White female) McDonald's worker
ELKHART, Ind. – Elkhart Police are continuing their investigation into a situation where a passenger allegedly threw gas at a woman working at a drive-thru. It happened just after 1:30 a.m. on Friday, May 20th at the McDonald's on South Nappannee Street in Elkhart. New video was posted to Facebook then taken down Saturday, May 28th showing a passenger throwing gasoline at an employee. The act was caught on camera and the victim,

Kayla Prater

, spoke via phone about the incident. In the video posted, you see three

(black)

malespull up to a McDonald's drive-thru in Elkhart. The man in the rear passenger seat holds a 7-Eleven cup filled with what police say is gasoline and throws the liquid at the employee through the window. Prater is a manager at the location and says she is still afraid to go back to work and that she wants justice. Elkhart police say the investigation is ongoing and no arrests have been made. – (Black-on-white)

VIDEO: (White female) Elkhart McDonald's employee who had gas thrown in face tells her story
The news had an exclusive interivew with

Kayla Prater,

a 24-year-old worker at an Elkhart McDonald's who was injured with a customer threw a cup of gas into her face as she was working in the drive-thru.
Woman doused with gasoline speaks
"They came up to the window and asked for a cup of water and I was getting them the water and then they said 'hey [expletive deleted]' and tossed the gasoline in the window on my face and my arm and my shoulder," said Prater. "It burned. It just burned really bad." Her clothes still smell like gasoline. "They were three young black kids between like 18 and 21," said Prater.
(Black) Man charged with murder of 11-year-old

Josue Flores


HOUSTON – Police arrested and charged a man with the murder of

11-year-old

Josue Flores

. Twenty-seven-year-old Andre Timothy Jackson, Jr. was taken into custody Friday and is being held on $100,000 bond. Police said Jackson stabbed Flores while he was walking home from Marshall Middle School in north Houston on May. Police say they were able to confirm Jackson had a residence at the Salvation Army and arrested him there around 1:30 p.m. Friday. 4 and with unlawfully carrying a weapon May 1, 2015.
Police: Part-time Southern University student who killed 2 others ditched gun, tried to manipulate witnesses
A man already in jail in connection to the April shooting deaths of two female Southern University students was arrested again Friday, this time on two counts of murder now that police believe his bullets killed the pair of innocent bystanders. Baton Rouge police detectives have asserted that Brandon Henderson fired the first shots — although into the air — near a crowd assembled outside a Baton Rouge apartment complex in the early morning hours on April 10. Police concluded that in response, 22-year-oldErnest Bernard Felton, the man rearrested Friday, fired a Glock 9 mm handgun with an extended magazine, walking 63 feet toward the car Henderson was driving and continuing to pump bullets in his direction. Felton hit

Henderson

but also gunned down freshman

Annette January

and sophomore

Lashuntae Benton

, according to a Baton Rouge police report released Friday.
(LGBT-Queer dirty deviant black) Waco man arrested for allegedly trafficking 2 boys
A 56-year-old man was arrested Wednesday at his West Waco home after he took

two boys

to his residence and sexually assaulted both victims this past winter, Waco police Sgt. W. Patrick Swanton said. Clyde Alexis Vanterpool, of Waco, was arrested after

two boys under the age of 17

made an outcry of sexual assault against Vanterpool on Dec. 10. After investigation, police determined that Vanterpool randomly met the two victims after they ran away from their residence and went to Cameron Park, Swanton said. "They were down in the Cameron Park area, where they met up with the suspect," he said. "This was random and he (Vanterpool) met them, offered to buy them cigarettes and they got in the car with him." Swanton said the two victims rode around in Vanterpool's vehicle with him before Vanterpool took the boys back to his home in the 5600 block of Hawthorne Drive. "They went in with him, he got them intoxicated and he sexually assaulted both of them," Swanton said. "When they were not quite so inebriated, they wanted to leave, so he took them back to Cameron Park and dropped them off."
(LGBT-Queer dirty deviant black) 

Man charged in connection with homosexual assault, beating of Mineral City boy
MINERAL CITY A 31-year-old man has been charged with felonious assault today in connection with the sexual assault and beating of a Mineral City boy. Randy Vento, who told investigators he is from Florida, has been charged with the third-degree felony and will appear in New Philadelphia Municipal Court this afternoon. According to Tuscarawas County Sheriff's deputies, the

11-year-old boy

was reported missing at 4:50 p.m. Thursday by his mother. She told deputies her son was last seen walking with some friends from a nearby store. Several family members, friends, neighbors, sheriff's deputies and detectives searched for the boy and discovered evidence that "indicated a high probability of foul play," The boy was found in bad condition: "Very badly beaten, covered in blood, blows to the head." The boy was bleeding from his forehead and had a hooded sweatshirt tied around his neck.
3 (black) suspects wanted after sexual assault on Metro
WASHINGTON – A woman says she was sexually assaulted by three men Thursday night on a Metro train. Metro police are now searching for three persons of interest connected to the assault. The alleged attack happened onboard a Yellow line train headed north from Huntington station around 9:30 p.m. As the victim's train traveled north through Virginia, she says she was approached by three men demanding she perform a sexual act. When she refused, the victim told police, they assaulted her, groping and grabbing her through her clothes.
(Black) Man draws more than 220-year sentence for sexual assaults
A man convicted of sexually assaulting multiple women in Sacramento County has been sentenced to 220 years to life in prison, plus 28 years in prison. A jury in April found Robert Derek Hill, 22, guilty of 15 counts sexual assault. Jurors also convicted him of assault with a deadly weapon or instrument and found that he was subject to a multiple victims enhancement in 15 of the 16 counts, according to a Sacramento County District Attorney's Office news release. He was sentenced Friday. Prosecutors cited attacks on four women between April 2013 and July 2014
| | | |
| --- | --- | --- |
| | | |
Bail $250K for (Black) Downtown Vegas Shooter That Wounded 4
LAS VEGAS — A judge set bail at $250,000 for a 32-year-old North Las Vegas man accused of shooting and wounding four people last weekend on a downtown Las Vegas sidewalk. Defense attorney Alissa Engler said outside court Friday that she didn't know ifPierre Terrell Devlin could post bail ahead of a preliminary hearing June 20. Prosecutor Liz Mercer told a judge Friday that

two of the shooting victims were tourists from Australia.

Witnesses told police that Devlin and another man argued with the four people before retrieving a handgun from a white Lexus sedan and opening fire. – (Black-on-white)
Black Man Arrested in Shooting Death of Gov. Cuomo Aide: NYPD
Police arrested a 24-year-old man in the shooting death of

Carey Gabay

, a lawyer and aide to Gov. Cuomo slain hours before the 2015 West Indian Day Parade in Brooklyn. The alleged gunman, Micah Alleyne, was arrested and charged with murder, reckless endangerment, and weapons charges, police said.
(Black) Nanny-cam attacker not guilty of attempted murder, but faces stiff prison term
NEWARK — A city man was convicted of beating a woman in her Millburn home while her children were nearby, but he was acquitted of a more serious charge of attempted murder. A jury found Shawn Custis, 45, guilty of second-degree aggravated assault for the June 21, 2013 attack that was recorded on a home security "nanny cam." The victim was punched and kicked and thrown down the basement stairs. The victim sat in the courtroom weeping as she heard the jury foreman say that Custis was also guilty of endangering the welfare of a child, robbery, burglary, criminal restraint and theft. Her husband sat beside her.
| | |
| --- | --- |
| | Angela Yvonne Davis (born January 26, 1944) is an American political activist, academic scholar, and author. She emerged as a prominent counterculture activist and radical in the 1960s as a leader of the Communist Party USA, and had close relations with the Black Panther Party – (mugshots) |
Fights cause negro peoples to be turned away for Section 8 housing applications
PORTSMOUTH, Va. – Bad behavior and fighting caused thousands of people to be turned away from getting an application for Section 8 housing Thursday morning. Thousands of people gathered outside of the Salvation Army Center on Airline Boulevard in Portsmouth for the distribution of affordable housing applications. Tensions escalated and fights started breaking out. The crowds were overwhelming for police and organizers. Over 40 officers were called to the scene.
(Dark) 'Persons Of Interest' Sought After Triple Homicide In Park Hill
"It's our basic understanding that this event is a drug deal that has gone extremely bad and as a result we have three people that are dead, one person that is injured," Denver police Technician Tyrone Campbell said Saturday afternoon. Authorities are now searching for several black males who police described as people of interest in the case.
(Black) School 'donor' a serial scammer who once posed as a Yankee
If they had done their homework, officials at a Brooklyn high school would have quickly discovered that a donor who created havoc with a bogus $1.5 million check is a serial scammer who has served time in prison. Juan Diaz Romero had a rap sheet dating back almost two decades before he turned up last fall at the HS for Enterprise, Business and Technology in East Williamsburg posing as a Wall Street financier out to do good. A criminal background check — or diligent search on Google — would have found that Romero, 49, was nabbed for posing as a second-baseman for the Yankees in 1998 after he bought a $38,000 Ford Expedition, also with a bad check. Romero pleaded guilty to filing a forged instrument and was ordered to pay restitution, court records show. In 2003, he was charged with filing a false instrument for pretending to be a lawyer in Manhattan Housing Court, police records show. Twice in 2006, Romero tried to buy cars with bad checks
Illegal immigrant wanted for alleged child molestation in Miner, MO found in Kansas City –

(10-year-old and 12-year-old)


MINER, MO – Miner police say an illegal immigrant who they were investigating for crimes involving minors has been found in Kansas City, Missouri. Officers with the Kansas City Police Department served a search warrant and arrested

Julio R. Sales

. A warrant was obtained for Sales for child molestation first degree, with bond set at $25,000 cash only. The warrant stemmed from an investigation being conducted by the Miner Police Department into accusations of Sales and his conduct involving

young minor children.

Police were notified on May 26 by Division of Family Services that

a 10-year-old had told them about sexual abuse

allegedly perpetrated by Sales. The disclosure was made in Dyersburg, TN and reported to Missouri DFS. Officers then went to the home of the victim to speak with the mother, who claimed she wasn't aware of the abuse. The mother then made arrangements for the victim to stay at a relative's house. While making those arrangements,

a 12-year-old sibling of the victim

was also staying at the house, who said they had also been sexually abused at the hands of Sales.
Trump blames San Jose unrest on 'thugs,' 'illegals'
"Many of the thugs that attacked the peaceful Trump supporters in San Jose were illegals.
They burned the American flag and laughed at police," Trump tweeted.
Several of the demonstrators could be seen waving Mexican flags.
| | |
| --- | --- |
| | |
| | |
Santa Rosa police searching for

(LGBT-Queer) 

suspects in homosexual gang-rape assaults on two trails
Santa Rosa police are urging residents to be vigilant while walking on trails at night. Officers are investigating two separate incidents in which three male suspects sexually

assaulted two men

, one on the Paulin Creek Trail and the other on the Joe Rodota Trail, according to the Santa Rosa Police Department. The attacks happened late between 8 p.m. and 3 a.m., officers said. One of the victims reported he had been held at knife point during the attack by three men in mid-May on the Paulin Creek Trail, between Range Avenue and Hardies Lane, they said. The second assault happened May 24 between Hampton Way and Stony Point Road on the Joe Rodota Trail, officers said. The victim in the second case also told officers he had been assaulted by three men. The suspects were unarmed in that attack, police said.
1Ki 14:24 – And there were also

sodomites

in the land: and they did according to all the abominations…
2 arrested for allegedly robbing, beating and carjacking (White) priest
STATEN ISLAND, N.Y. — Police have arrested two men in connection with the armed robbery, beating and carjacking of a priest in front of a Roman Catholic church in West Brighton. In custody are Kerry Pack, 39, of North Burgher Avenue, and Antwine Lucas, 44, of Gates Avenue in Brooklyn, according to a spokesman for the NYPD's Deputy Commissioner of Public information. Police have charged both men with robbery and criminal possession of stolen property. A parish priest, the

Rev. Marc Roselli

, was accosted by two armed robbers outside St. Mary of the Assumption-Our Lady of Mount Carmel-St. Benedicta R.C. Church. After the priest complied with their demands, a suspect punched the victim in the face, and both culprits fled in the victim's champagne-colored Ford Fusion, police said. – (Black-on-white)

VINELINK: Offender Name:

PACK, KERRY

Age: 39 Location: Parole Race: African American
Local (White) pizza worker's loved ones speak out after his murder (by black thugs)
Robert Purcell's family and close friends are speaking out for the first time since his murder. According to police, the 40-year-old Snellville man was found in his car with a gunshot wound near the Hugh Howell Road exit ramp on Highway 78. They discovered his body after his coworkers at Marco's Pizza reported him missing Saturday. Right now, family members say they're in the process of making funeral arrangements for Purcell, a man who was known by the name "Jesse." His family lives out of town, but they're coming to Atlanta to plan the service. A family member shared photos with us. We reached out to his closest friends in the Atlanta area. Those who knew him well, like 14-year-old Matthew who he babysat often, are having a hard time processing what happened.
As far as the investigation goes, 25-year-old Tye Stewart is charged with murder and armed robbery in the death of Purcell. This follows the arrest of 18-year-old Tremaine Washington. Both are being held at Gwinnett County Jail. – (Black-on-white)
(Black) Vallejo man pleads not guilty in homicide (of his "romantic partner" – a white woman)
A Vallejo man pleaded not guilty Tuesday morning to charges in a recent beating case that led to the death of a woman.Troy Austin, 27, appeared in Solano County Superior Court Judge Tim Kam's courtroom and made the plea through a defense attorney. Austin has been charged with murder, vandalism and battery in the case. Austin allegedly beat his romantic partner,

Samantha Rhone

, 47, at about 10 p.m., May 19. Witnesses reported a verbal argument between them, which later turned physical, in the driveway of a vacant home. When officers arrived, they found the injured victim severely beaten. Rhone was transported to North Bay Medical Center, where she later died from her injuries during surgery. Witnesses reported to police that Austin fled the scene after hearing the sirens. Officers established a perimeter and began looking for the man with aid from a helicopter crew. After an extensive search, police said Austin was eventually found hiding in a back yard. He allegedly refused to comply with officers' orders, but was eventually taken into custody by a K-9 unit. A GoFundMe page was started by

Rhone's ex-husband

to help defer the travel and burial costs. Rhone was a mother of three daughters and grandmother of four granddaughters. – (Black-on-white)
Black Sports: GoPro caught Broncos (black-on-white "baby-momma") domestic incident on tape
DENVER – Broncos wide-receiver Cody Latimer told investigators he was wearing a GoPro when the mother of his sonhit him outside of a bar in Denver on May 30, and caught the entire incident on tape. Latimer told investigators he captured the entire incident at a Denver night club because he was wearing the camera at the time. The sheriff's deputy responded to Latimer's home at 2:45 a.m., according to the report, after he called saying his girlfriend "put her hands on him". The report spells out Latimer's story, saying his "son's mother" slapped him in the face because of "jealousy issues." He told investigators he and his girlfriend, Jaimee Rando, 25, have a 5-month-old son together. Latimer told the officer he was not in any pain but called for help to "de-escalate" everything. – (Black Sports)
Local anti-Trump rapper arrested for possession of stolen guns
BATON ROUGE – Police arrested a man known in the Baton Rouge area for his anti-Donald Trump rap stylings after he was accused of possessing dozens of guns reported stolen from an area gun shop. 22-year-old Demarcus Davis was booked into the parish prison on charges of illegal possession of a stolen firearm and three counts of felon in possession of a firearm after he was arrested Thursday. BRPD reported the burglary at Meaux Guns & Ammo, on July 6 of last year. At the time of the report, dozens of firearms were reported stolen. Among those guns was a Ruger 10/22 Krinker Plinker. Investigators found that a post to social media was made on May 15 by a user identifying himself as Maine Musik. The social media post contains a video where Davis "raps/monologues" about warning people not to "mess" with the group. The group received a visit from authorities in connection with the clip, which also threatened presidential hopeful

Donald Trump

should he limit access to food stamps. Maine Musik also includes statements about his supposed connection to ISIS and reported access to grenades. While an editorial decision has been made to not embed one of the profanity-laced videos still available on the Maine Musik Instagram page, you can view the video (containing NSFW language) by clicking here.  –

(language)

–

(language)

–

(language)
(Black female blacktivist) Black Lives Matter Pasadena Organizer Convicted of Felony 'Lynching' Charge
A visibly shaken Jasmine Richards, leader of Black Lives Matter Pasadena, stood in a corner Wednesday morning, huddled against a soda machine, on the ground floor of the Pasadena Courthouse, trembling, as her attorney, Nana Gyamfi, consoled her. The court had just called. The verdict in her felony "lynching" case was in. The charge is now officially known as Attempting to Unlawfully Remove a Suspect from Police Officers, but until quite recently, CA Penal Code § 405a described the charge of "taking by means of a riot of any person from the lawful custody of any peace officer" as "a lynching." Richards, 28, was the first African-American ever actually tried on these charges, said Gyamfi. Others had been initially charged, but the charges had been eventually dropped or reduced. No African-American had actually ever stepped into a courtroom to face the charge. Richards has been a very visible member of the Black Lives Matter Pasadena community over the last year. She consistently refused to speak with the press, and advised her group of followers to do the same, yet spoke up loudly at City Council meetings, usually in matters concerning the Pasadena Police and the Black community. "I don't want go to jail," Richards said, crying harder. "I don't want to go through this anymore."
(Black) Man accused of setting dog on fire
Atlanta: — A Cobb County man has been indicted on charges that he set a pit bull on fire. Calib Lanier of Smyrna is facing two charges of animal cruelty and criminal damage to property. According to the Cobb County District Attorney's Office, in May 2015, Lanier boarded up a dog house with a one-year-old Pit Bull inside before setting it on fire. The dog, named

Royalti,

was rushed to the Cobb Emergency Veterinary Clinic with burns over 60% of her body. She has since been adopted by a veterinanrian and nursed back to health. Lanier didn't own the dog and there's no word of any kid of a motive. He was arrested a year ago but has been held in south Georgia on unreleated charges. The suspect will be in court for a hearing Friday morning. – (Burned Alive!)

VINELINK: Offender Name: LANIER, CALIB DANSEL Age: 23 Location: Cobb County

Race: African American
Man wanted for setting "baby momma" woman on fire caught hiding in her attic
ELLENWOOD – A man wanted for burning a woman over 25 percent of her body and landing her in a coma has been captured hiding in her attic. Clayton County Police received a tip from neighbors that spotted the man back at the woman's Ellenwood home Friday morning. Police say Mervin Woodard parked a vehicle he was driving a few blocks away from the home in an attempt to go unnoticed. But neighbors were on high alert after word spread about what he did to the woman who lives at the home. Warrants show Woodard arrived at the home Wednesday with a 2-gallon gas can and a lighter. The woman is in a medically-induced coma.The two had children together, and they are being cared for by other family members. – (Burned Alive!)
Police: 3 (black) boys dead – some dismembered – in north Phoenix; mom hospitalized with self-inflicted wounds
Three boys, ages 8, 5 and 2 months, were found stabbed to death at a north Phoenix home early Thursday. Their mother, a suspect in their murder, was hospitalized in critical condition with self-inflicted stab wounds, a Phoenix police spokesman said Thursday. The older boys were found in a bedroom closet, and the infant was found in a suitcase in the same closet, said Sgt. Trent Crump, Phoenix police spokesman. Some of the body parts were dismembered, Crump said. The owner of the house and the children's grandmother, Tanella McCoy, identified the boys as

8-year-old Jaikare Rahaman, 5-year-old Jeremiah Adams and 2-month-old Avery Robinson

. She identified their mother as 29-year-old Octavia Rogers. Reached by phone on Thursday, McCoy described Rogers as a "good mother." "She didn't go out, she didn't party, she didn't do any of that," McCoy said.
Jury reaches verdict in Minnesota Islamic State trial
MINNEAPOLIS – A Minnesota jury has reached a verdict in the federal trial of three Minneapolis men accused of plotting to travel to Syria to join the Islamic State group. The verdict is expected to be read Friday afternoon and comes after about three weeks of testimony. Twenty-one-year-old

Guled Ali Omar,

22-year-old

Abdirahman Yasin Daud

(Ahb-DEER'-ah-mahn YAH'-sin Dah-OOD') and 22-year-old

Mohamed Abdihamid Farah

are among a group of 10 accused of a conspiracy. Six others pleaded guilty earlier and a seventh man is believed to be in Syria.
Unless checked, the modern human (Homo sapiens), as a species, will soon collapse. The degeneration is already apparent.

An Epitaph for the Western Culture
The Western Culture came to America with the early settlers from western Europe, primarily the British Isles. It was predominantly based on the Christian religion with elements of English jurisprudence and commercial law. It was a productive and uniform culture which extended into the minute detail of human behavior. It was extremely successful in the development, in a space of only two centuries, of the United States from a small isolated community of pioneers to the productive, wealthy and powerful country that it is today.
This culture is now under mortal attack, is severely wounded and will succumb in the near future. It has already lost over half of its supporters and its enemies have the high ground in the media, justice, governing, and education institutions. Its life expectancy is now less than two more generations through our public schools.
| | | |
| --- | --- | --- |
| | | Thanks to volunteer NNN reporters that contribute to the content of this site. |
| | | |
| --- | --- | --- |
| | | Attention New Nation News Reporters Newsroom Forum – database has been restored (as of Sunday 5/15). – Editor. |
| | | |
| --- | --- | --- |
| | | Miscellaneous commentary links: 'views not necessarily…' |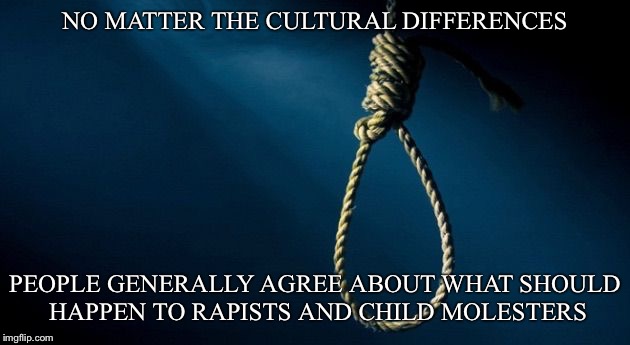 Hang His Ass!
This post is dedicated to Bill Bunting fellow rapist and proud admirer of his "brother" Bill Cosby!
Bill Bunting the self proclaimed REAL MAN and Proud Confederate" can be reached at 706-536-8296
BILL COSBY WAS for decades the poster boy for racial equality and harmony. Wise, funny, clever, and with good family values, he was the nation's funny man whose humor crossed those terrible "racial lines." He was the charming, harmless "Jello man." He was the exponent of maturity and morality as the eminent Black physician and down-to-earth father on the "Cosby Show." He was the suave, stylish, and sexy secret agent in TV's "I Spy." Especially endearing to Whites and the better class of American Blacks, he was a public critic of Black ignorance and bad behavior. He was promoted in the controlled media as "America's Dad."
But, in a behavioral and psychological parallel to genetic "regression to the mean," Bill Cosby was a rapist — according to no fewer than 15 women who have come forward, many of whom have nothing to gain by the accusation. Based on the preponderance of the evidence, its massive quantity, and its revelation of a pattern of behavior that lasted for many decades, I believe what these women are saying. What I say today is based on my personal evaluation of their stories. They say that Bill Cosby not only raped them, but drugged them so they could not resist. And his targets were almost exclusively White women. None of the major media are saying a word about that fact, though it is undeniable. The motivation for these crimes is also a taboo topic.
"He Drugged and Raped Me" When she was just 17, Barbara Bowman says she came face-to-face with the real Bill Cosby. She says "Cosby won my trust as a 17-year-old aspiring actress in 1985, brainwashed me into viewing him as a father figure, and then assaulted me multiple times. In one case, I blacked out after having dinner and one glass of wine at his New York City brownstone, where he had offered to mentor me and discuss the entertainment industry. When I came to, I was in my panties and a man's t-shirt, and Cosby was looming over me. I'm certain now that he drugged and raped me…. The final incident was in Atlantic City, where we had traveled for an industry event. I was staying in a separate bedroom of Cosby's hotel suite, but he pinned me down in his own bed while I screamed for help. I'll never forget the clinking of his belt buckle as he struggled to pull his pants off."
In another incident, Bowman woke up from a drug-induced haze to find herself naked and bent over in a hotel room bathroom with Cosby partially clothed and towering behind her. Bowman said that Bill Cosby knew she didn't have a father — and he used that fact to manipulate her emotions. "By the time I was drugged and raped by him in New York, he'd already broken me down, brainwashed me and made me feel like there was something wrong with me if I resisted his sexual advances. Bill would say that he needed to guide me, and that I must trust him… I was drugged and raped by that man. He is a monster. He came at me like a monster…. Bill used to tell me that he was my father figure and that I needed to trust him as a father, 100 per cent. Then he'd drug me and attack me. I was too afraid to talk back."
Former actress, music industry publicist and journalist Joan Tarshis recently stated:"I was 19 years old in autumn of 1969. I had flown to Los Angeles from New York to work on a monologue with Godfrey Cambridge. [Another Black comedian] …Cosby seemed to take a liking to me, and so I was invited back a few times. I was naturally flattered. I visited the set on my own and he once introduced me to Sidney Poitier as 'Midget,' his pet name for me because I was 5'3″. "One day he asked me to stay after the shooting and work on some material with him. I was even more flattered and thought this would help move my writing career along. In his bungalow he made me a redeye [an alcoholic drink]… The next thing I remember was coming to on his couch while being undressed. Through the haze I thought I was being clever when I told him I had an infection and he would catch it and his wife would know he had sex with someone. But he just found another orifice to use…."
Young Miss Tarshis was intimidated and shamed into telling no one and was pressured into seeing Cosby again. "He sent a limo to pick me up and I was dropped off at the Sherry Netherland Hotel and went up to his suite. I remember noticing that his leather shaving kit was filled with bottles of pills, and thinking that this seemed odd. …He made me a redeye…" They went to a theatre to see one of his performances. "[S]oon after, I remember feeling very, very stoned and asking his chauffeur to take me back to the car. I was having trouble standing up. The next thing I remember was waking up in his bed back at the Sherry, naked." "It took me about 20 years to admit this to anyone…. But during those years as I grew into adulthood, I watched Cosby be praised by everyone from Presidents to Oprah to the Jello Corporation. It all made me ill…" "I Remember a Lot of Pain"
Former model Janice Dickinson says that Bill Cosby sexually assaulted her in 1982: At a dinner in Lake Tahoe, Cosby gave her a "pill and one glass of red wine." Cosby told her that the pill was to help her with some cramps and stomach pain she was experiencing. "The next morning I woke up, and I wasn't wearing my pajamas, and I remember before I passed out that I had been sexually assaulted by this man… Before I woke up in the morning, the last thing I remember was Bill Cosby in a patchwork robe, dropping his robe and getting on top of me. And I remember a lot of pain. The next morning I remember waking up with my pajamas off and there was semen in between my legs."
Dickinson's is the latest of 15 separate allegations of rape and abuse leveled at Cosby by White women. Andrea Constand filed a lawsuit against Cosby in 2004. The details of her story — "helping with her career"; drugging; then interracial rape — match the pattern of the others very closely. Constand's lawyers managed to find an amazing eleven more women who agreed to testify that Bill Cosby had sexually assaulted them — and remember, those eleven are merely the ones who dared to come forward and speak in open court. Unfortunately, Constand was paid off by the wealthy Cosby and the case never went to trial.
It's Cold Medicine, Take It
Tamara Green, an attorney and former fashion model says that Bill Cosby drugged and forced himself on her. She was hired by Cosby to "help him open" a private Los Angeles nightclub, even though her only experience was doing cosmetic and Coca-Cola commercials. When she told him she had the flu one day, he persuaded her to come to lunch with him anyway. Cosby told the young, impressionable woman to take two pills he handed her, which he said were the cold medicine Contac. She states: "I sat down, and he gave me what he said was two pills of [an over-the-counter cold medicine]. I swallowed them, and 20 minutes later I felt terrific; 30 minutes later, I was face-down in my soup. He volunteered to take me home. And then, because I was so ill, he volunteered to undress me and put me to bed." Cosby then sexually assaulted her, but she fought back. "I started fighting him — I took a lamp and broke a window." Green added that a young woman she knew, Page Young, was also raped by Cosby — and Young was so distraught over her drugging-rape at his hands that she was driven to kill herself.
Long-Standing Pattern
Given this pattern of behavior, repeated again and again — young White woman / offer to mentor or help her career / drugging / and rape while unconscious — it's very likely that what we have heard so far is just the tip of the iceberg. What actually goes on in very Jewish, very pro-racemixing Hollywood is probably much worse than we can even imagine. It's a very good thing for White people that "family values" interracial assimilationist icon Cosby has been outed and shown for what he really is. Every time something like this happens, a few thousand more people stop believing in the machinery of illusion and start looking for answers — start looking for the National Alliance.
In a live comedy album he released in1969, with a title ("It's True! It's True!") that he probably wishes he hadn't chosen, Cosby talks, laughs, and smirks about using a drug to get women to have sex with him. He starts out saying he heard about it when he was 13, but quickly switches to an anecdote showing he was still interested in obtaining the drug, "Spanish Fly," as an adult while he was starring in "I Spy." From the context it's clear that the women he wants to drug are White European Spanish women.
Hearing this monster giggling while he gets his mostly-White audience to laugh along with him at the "fun" idea of stripping women of their ability to say "no" is a sickening experience. Even at the age of 12 or 13 when I first heard this routine on an LP record at a friend's house, I knew there was something profoundly sick about this man. Do a simple search on YouTube for "Bill Cosby" and "Spanish Fly" will find it.
"The Story Went Nowhere"
Journalist Mark Ebner states that he had enough information in 2007 to "take Cosby down," but the media bosses refused to publish his story because Cosby was such an icon of "civil rights" — that is to say, exposing his abuse and drugging and rape of White women would hurt the racial mixing propaganda narrative those same media were promoting: "Even more than Woody Allen, Bill Cosby was a beloved figure and civil-rights pioneer; hardened editors were horrified at the prospect of taking him down. I might as well have pitched a story about Martin Luther King, Jr. philandering with white women. The story went nowhere."
Well, Mr. Ebner, thank you for a very revealing insight — but the truth is, MLK did philander (and worse) with White women, but the media blackout on that is still in force. It's only because Hannibal Buress, a Black comedian who resents Cosby for his anti-ghetto-culture assimilationist position, brought up the rapes, that the story gained any traction in the media at all. Women's activists bemoan the fact that the media only took the rape and assault stories seriously after "a man" brought them up, but they themselves fail to note that it was a Black man. Men, even published male writers, who weren't Black — and the more than a dozen White women who were brave enough to go public with their stories — have been trying for years, in some cases decades, to get this story to the public.
But it wasn't permitted — until uncensorable social media went viral with it after Buress's stand-up routine. Then they couldn't ignore the story they'd been ignoring for years anymore. They were forced, reluctantly, to take down their false idol — or lose all credibility. Make no mistake about it — the media bosses, who are almost all Jews, don't like any story that might make White people realize they're being harmed, being dispossessed, and being literally and figuratively raped by a power structure that is determined to exterminate them.
So we see horrific torture-rapes and killings with White victims and non-White perpetrators — and the media carefully fail to mention, until forced by circumstances to do so, the race of the victims or the attackers or both. We see cases with Black victims, like Michael Brown's and Rodney King's, turned into worldwide sensations, triggering a public outrage so strong that a near-insurrection results — but cases of brutal savagery against Whites are carefully kept local, and reported as little as possible, and as sanitized as possible, in the national news.
The real motivation for Cosby's crimes is a totally taboo topic in the Jewish-controlled media. Think about it: Did Bill Cosby really have to drug and rape anyone to have sex? No. He was married to a cultured and shapely mulatto woman all through the period when these rapes took place, and she bore him children. And this was Hollywood in the anything-goes era of the Sexual Revolution. There were surely any number of ambitious starlets and high-price harlots of all races who would have given rich, famous Bill Cosby all the sex he could handle and more. And I don't doubt he took advantage of that degeneracy. But sex with a willing White woman was apparently not enough for Bill Cosby.
If these accounts are true, and I believe they are, he wanted to rape White women, not just sexually possess them. He wanted to violate them against their will. Some of his victims describe times when they did remember his approaches to them and the sick intercourse he forced on them: One White woman was pinned to the bed by Cosby's forearm — another was grabbed around the neck — another was forced to masturbate him — another, waiting in her dressing room just before an appearance on the Tonight show, had her head pushed into Cosby's groin and his genitals into her mouth and forced to give him oral sex.
And who knows how many women there were who have not yet come forward? Who knows what else happened while they were unconscious? All White women. All manipulated or forced or drugged. All taken against their will. Taken against their will because that's the way Bill Cosby wanted it. It was exactly the way Bill Cosby wanted it. Journalist Greg Kay tells us: "It is often argued that rape is not a sex crime, but a crime of violence or of power and control. However, interracial rape, while it encompasses all such motivations, is something more.
Black-on-White rape is usually a violent political act – a form of terrorism – the ultimate statement of the Black Power Movement that has disguised itself under an innocuous-sounding banner called 'civil rights.' …being able to 'take' the woman or women of someone else and use the same for one's own gratification …is the ultimate statement of superiority; and the utmost denigration of the male or group to whom the woman in question belongs, as well as the woman herself. That act demonstrates not only to the victim, but also to the kin of both the raped and the rapist, that the rapist has power."
The Black writer (and darling of many a Jewish college professor) Eldridge Cleaver admitted as much: "Rape was an insurrectionary act. It delighted me that I was defying and trampling upon the White man's law, upon his system of values, and that I was defiling his women – and this point, I believe, was the most satisfying to me because I was very resentful. I was getting revenge." There's many a Bill Cosby and Eldridge Cleaver on the basketball courts of rapidly-browning America, I believe. The Big Picture Putting two different subspecies of the same species together in a confined area is usually fatal to one or the other or both.
That's what is being done to us in America and in Europe. Every White country currently under the control of the Jewish oligarchs is subject to the multiracial "experiment" — Mestizos, Arabs, Blacks and others are flooding across our borders, swelling their numbers, and being encouraged to mix and/or get their revenge upon us. Who opened the borders? Who commands the film and multimedia empires which glorify non-White males as partners for White females?
The same tribe that elevated Bill Cosby to star status, groomed and used him to promote their racial-mixing agenda, and empowered him to rape with impunity for almost 50 years, that's who Sheldon Leonard is the man who decided that Americans "needed" a Black/White team to star in their next adventure show — and chose Cosby for the "I Spy" spot. Leonard carefully crafted an image of Cosby that would be acceptable to White viewers in general and attractive to White women. Cosby even described Leonard as "my last father," a man who had made him what he is today. Ed Weinberger was the lead creator of "The Cosby Show" and the brains behind the idea of re-shaping Americans' attitudes towards Blacks, encouraging "integration" by portraying a Black family exemplifying all the virtues of middle class White Americans.
Both Leonard and Weinberger are Jews. Bill Cosby is just the latest example of what is really a war on White women — and on all Whites — that is pursued through every possible avenue of defilement, denigration, and destruction — including interracial rape. It is a statistical fact that "Black males rape White women more often than they rape Black women, and Blacks overall rape at a rate between 4.4 and 11 times higher than Whites. And Blacks commit interracial rape at a rate at least 70 times that of Whites. It's all there in the official statistics — statistics that, for some reason, never seem to be in the headlines or nightly news stories on the Jewish-controlled media, despite the fact that tens of thousands of White women at least are victims every year."
What value system can we give the next generation that will allow us to survive this onslaught? What moral code can we teach our children that will prevent them from being the next victims? The feminists and the System and even the churches just tell us that young women (they would almost never say "young White women") need to be "more careful" or that "men" (they would almost never say "Black men") "need to stop raping."
Safety courses and having young White men falsely told that they're part of a "rape culture" is going to do less than nothing. We need to teach our children that they are part of something greater than themselves; that their race has an unlimited destiny of greatness and that everything we do is a part of that; that the worst sin of all sins is to defile their genetic inheritance through racial mixing; that White men must stand up for and protect their infinitely precious women from the depredations of aliens; and that White women must understand that their most sacred purpose is to pass on our gene-patterns undimmed into the future.
In a society imbued with values such as these, the monstrous Bill Cosby and his ilk would not be permitted within our borders, not within a thousand miles of any White girl or woman. And his handlers and creators and enablers would not be allowed to exist.