Home » Posts tagged 'Bill Ficken'
Tag Archives:
Bill Ficken
July 15 Update!
Toni Anderson was murdered because she "saw something" and needed to be "taken care of".
The something is DRUGS! Big time!
Rusty May…AKA Charles Russell Hopkins IS the major player in her abduction and death! Suffice it to say…May was working with and still does…the cartels to bring drugs into this country using the importing of "machinery parts". Cocaine from Guatamala and heroin from the middle east. FBI agents had the dirt on him but all of a sudden were told to "leave it alone'! He has a free pass and get out of jail card ONLY in the "realms of time"!
Toni somehow got caught up in this and either saw something or was asked to partake of something and said no… but in either case Toni became a threat. That is the reason why she was "drugged"at Chrome and told to "gather yourself" by Ficken…May's buddy orchestrated what happened to Toni.
She was NOT drunk or high on cocaine. She was DRUGGED either at Chrome or by May/Hopkins. May is documented to be there at the QT in his RED CADILLAC, So are at least 3 NKCP SUV's and not by coincidence! They ALL were there to make sure Toni was no longer a liability to their "network"…Ficken, Kimmel, Romine and especially FBI boy Major Kevin Freeman who was a major player in all of this and they all knew May and worked with him to deal with Toni Anderson.
Alonzo Washington/KC Crime Fighter knows this. KCPD cops know this. The FBI knows this. Comey knew this. This is why Forte "retired"…he knew this too as well as former FBI Special Agent in Charge in KC..Eric Jackson. THEY ALL KNEW THIS.
Rusty May somehow screwed up. He was told to "take care of YOUR problem" by his bosses and with the help of his "drug buddies" in the NKCPD…"they did"! Cash from one side of the Missouri River to the other to all the right "pockets" equals a cover-up of the abduction and murder of Toni Anderson.
Don't worry folks…The Justice For Toni Anderson Facebook page is working hard to protect May and NKCPD because the "admins" including Alissa Cordova know about May as does Mary Ward because it is HER FAMILY that is the NKCPD drug dealers and the ones guilty with May…including ALL THE ATTORNEY'S I HAVE NAMED!
End of story. No more needs to be said except THIS. Toni Anderson will ONLY get Justice when each of those involved in what happened to her and those protecting them meet God upon their DEATH and He then drop ships them into HELL!
Happy 4th Toni Anderson…this is for YOU and a radio program / PODCAST TOO!
8 Central 7/4/2014 http://www.blogtalkradio.com/boyden-report-radio-program/2017/07/05/nkcpd-the-red-cadillac-and-the-traffickedmurdered-drugged-toni-anderson
There continues to be a concerted pre-mediated effort (now the law suit) to  divert focus on the cops and THE COP that stopped Toni Anderson and what happened to her after. This  has been ignored, snuffed, fabricated, edited and lied about with the end result of denying Justice for Toni Anderson.
William Ficken…Bill Ficken NKCPD cop is now a "star" again given the  plan to use him to further seal the coffin with the truth of what happened to their "daughter". Before the collaborating in collusion with the lying KCPD/NCPKD killers of Toni PRESS found out about the suit…the parents contact a NKC lawyer over a week ago.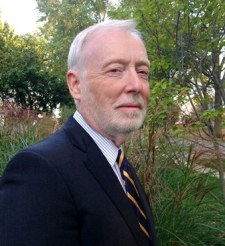 Meet the U.S. Attorney Tom Larson who has worked hard with the FBI to hide the TRUTH!
What this does is eliminate Ficken and the other NKCPD cops who stopped Toni Anderson from ever being investigated and gives the U.S. Attorney and the FBI another "out" to "investigate"...NO…to hide what they know about Ficken and the others and trust me they do know the TRUTH! Remember FBI Special Agent In Charge Eric Jackson was "transferred" during this time and KCPD Chief Forte took "retirement" both also knowing the TRUTH!
If NKCPD cops Ficken, Romine, Kimmel are to be exposed…especially FICKEN…then would it not be important to reveal their "rogue terrorist track record" of brutality and abuse of others? And especially in their connection to what happened to Toni Anderson at their hands? One would think so. For sure I do. But there are others who not only don't…but they have made it their agenda and goal to do whatever it takes to hide this information which includes their own personal experiences with Ficken.
Say Mary Ward. Say Michael S. Stewart. Say Toni Anderson. Say Angela Roberts. Say Maureen Gilliam. Say NKCPD Bill Ficken. AND SAY MARY WARD AGAIN and her lying slandering unsubstantiated attacks on me and Michael S. Stewart!
Ward has hooked up with Ficken's attorney's and Bill Baker in particular to make sure that the rogue behavior Ward experienced at his hands does not go public or on the Justice For Toni Anderson page. Even the Admins have joined hands with her and therefore are in collusion with the cover-up of his brutal behavior by siding with her in snuffing the email she sent them about Ficken….yes…THE FICKEN who stopped Anderson AND followed her with 2 other seen NKCPD SUV's.
Michael S. Stewart was also almost murdered by Ficken…and Romine and Kimmel as a tag team of thugs in Blue. While at NKC Hospital he was beaten and choked by Ficken…and then laughing in the face of Stewart's wife about it. Like Ficken did with his rogue terrorist thug homo homies in Blue who laughed at Ward the "Drama Queen Bitch" who they also brutalized.
Ficken was involved in the Angela Roberts case that took place at the NKC Hospital as was Romine. Romine was a security guard (off duty) and Ficken brought the NKCPD vehicle where she was tazed 6 times in the back of and passed out by that not remembering what happened to her. Law suit settled.
Ficken broke Federal Law and broke into a Federal Data Base to do a background check on the husband of Maureen Gilliam who Ficken was having an affair with. She worked at NKC Hospital.
Ficken was caught trying to seduce and fornicate with a MARRIED woman at a New Years Eve Party IN THE HOME of the family he was a guest at. The woman's husband caught him in the act.
In Parkville…where he lives…a member of contacted me and said when he heard about Ficken and Anderson…that FICKEN DID IT based upon his reputation as a overt nasty filthy violent sexual predator of women. His wife divorced him and he verbally abuses his daughter.
So Mary Ward…the JFTA "Joan of Arc" wannabe…goes to NKC City Counsel meeting and says not ONE word about her experience with Ficken and the other NKCPD thugs. And WHY? Because they through family are FRIENDS OF! In fact…she refuses to help in the case of Michael S. Stewart for the same reason. Whereas in Stewart's case…IF she would testify against FICKEN and the OTHERS…then FICKEN would be in jail, out of a job as the others who joined Ficken in brutalizing Stewart!
North Kansas City Hospital below attorneys are representing the named rogue NKCPD thug cops in the Michael S. Stewart case.  Stewart is a former Police Chief and officer. Harrah's of North Kansas City, the North Kansas City Hospital are paying the named attorneys.
NKCH refuses to release the video's of Michael S. Stewart being beaten and chocked out by Bill Ficken while being handcuffed to a wheel chair. He was admitted twice to the emergency room because of similar beatings from Clinton County Sheriffs and NKCPD cop Romine. Ficken choked out Stewart twice and laughed about it to Stewarts wife.
From the Clinton County Leader
"Michael S. Stewart of Parkville, Mo., filed a personal injury suit against individuals from the three departments on Monday, August 8. In the suit, Stewart and his wife, Jennifer Stewart, seek damages in excess of $2.7 million stemming from alleged incidents in August of 2014.
The suit alleges three separate counts of excessive force, two counts of failure to protect constitutional rights, and individual counts of wrongful arrest and conspiracy. Additionally, the suit alleges the loss of consortium on the part of Jennifer Stewart.
Those locally named as defendants in the suit include David Speiser and John Wilson, then of the Lathrop Police Department, Deputies John Patterson and Jeffery Parton of the Clinton County Sheriff's Department, and William Neil and Sheriff Porter Hensen of the Clinton County Sheriff's Department.
Speiser also worked at the time for the Clinton County Sheriff's Department. Two defendants from the North Kansas City Police Department – Christopher Kimmel and an unnamed shift sergeant (his name is Patrick Romine) are named in the lawsuit, as is Gary Ficken, Jr., a security officer at North Kansas City Hospital."
Stewart et al v. Speiser et al
Plaintiff: Michael S Stewart and Jennifer Stewart
Defendant: David Speiser, John Wilson, John Patterson, Jeffrey Parton, Nicholas Neill, Porter Hensen, NKCPD cops Gary W. Ficken, Jr., Christopher Kimmel and Pat Romine
Case Number: 5:2016cv06117
Filed: September 13, 2016
Court: Missouri Western District Court
Office: St. Joseph Office
County: Clinton
Presiding Judge: Beth Phillips
Nature of Suit: Other Civil Rights
Cause of Action: 42:1983
Jury Demanded By: Defendant
Ficken is also stalking Stewart!
What that says to me is that Mary Ward does not give a damn about anyone other then herself…no matter all the babble and signs and rocks and appearances which do anything and everything BUT nail Ficken's ass to the ground and the others…ALL OF WHOM DID WHAT THEY DID TO TONI ANDERSON as well as to Angela Roberts and Michael S. Stewart.
Ward is a WHORE…paid off one at that for NKCPD and Judges and Attorney's with her silence being no more or less then collusion and complicity with those who did what they did to Toni Anderson. And she dares say she wants Justice For Toni out of one side of her double minded lying mouth…while spewing unfounded lies about me from one who is also 'FRIENDS WITH MURDERING RAPING PEDOPHILES"…named William R. Bunting.
Funny thing is…you gutless boys and girls drink that pig piss mixed with shit kool-aid of hers and don't even blink…let alone contact me for the truth or Michael S. Stewart for that matter…who Ward has also lied about and slandered as well as refusing to testify on his behalf in his case.  At the hands of Ficken, Romine and Kimmel, Stewart suffered a fractured right wrist, dislocated left shoulder, headaches, neck aches, difficulty with vision, muscle stiffness, brain trauma and short-term memory loss.Toni Anderson suffered WORSE…HER LIFE…and Ward chooses "family and a car" over the TRUTH! Go figure
This BLOG has the cases about Stewart and the FICKEN NKCPD connections Ward ignores! https://richardboydenreport.wordpress.com/2017/05/31/why-tourists-families-with-children-and-single-women-should-avoid-north-kansas-city-missouri/
But at least he is not dead like Toni Anderson but if he loses his case…could end up dead and that would be THANKS TO MARY WARD!
Mary Ward the lying two faced hypocritical coward has a husband named Jason who was so screwed up…that his father "banned him" from the family! But not now…because it pays to be a "No Snitch Bitch"…say car and $! Right Mary? 🙂 It sure does "pay" to have cops and judges and attorney's as "family"…especially when they are directly involved in the abduction and murder of Toni Anderson and do their best to cover it up…and more so now…thanks to Mary Ward! So much for Justice for Toni complement's of Mary Ward and any and all who consider her a "Friend of Toni"!
Now to this blog…to share information from "past to present" about Toni Anderson. I itemize a few things…more personal profiles of the cops and Ward's Family and "Friends". Just me doing what I don't do good at all 🙂
AND…almost forgot…Semper Fi Bunting you punk ass lying faggot bitch boy who was smart enough to send me a text that you sodomized yourself with a TOY on Skype for the visual pleasure of Karen :)…that you get off watching porn videos of women getting raped and that women deserve to be raped! Reading this girls? 🙂 Cause it's TRUE and right out of the mouth of a porn freak spawned into a documented pedophile infested family and Ward likes this pervert who is the kind of family Ward married into…with a father in law who hires known pedophile teachers in the NKC school district he is president of and who sodomizes little boys! Right "Dr. Terry"?


Off of Toni Anderson's blog… same source…"Alonozo Washington" is the Anonymous source.

(Especially St. Louis!)
IF Toni Anderson was "trafficked" as some said in the beginning and even now…then what this "Anonymous" tipster named Alonzo Washington said is right on. IF he is the one that got the car location right…then he is "in the know"…and therefore what he said about Toni being gang raped by 14 feral black animals is right too!
And this also implies that Toni Anderson as some have said…was "drugged" and not drunk. Even being on cocaine will not cause the behavior she exhibited when stopped. Drugging her would of been a necessary inclusion in abducting her…and that would of happened either at work or just before she was first stopped by the cops by someone she met between leaving work and being stopped. Think about that.
Of course this means "a plan" and a coordinated effort on the part of "work, cops and the underworld" who owns Chrome and has connections with LE and the FBI and a ANONYMOUS TIPSTER named Alonzo Washington.
Add to that drugs like cocaine etc…and then what happened to Toni is being controlled by these "sons of Satan"…end of story and the truth they will NEVER confess but only use a "FICKEN" for a "law suit" and manipulating Toni's parents like they did from the beginning to end of "only missing…no foul play…no trauma…no signs of a struggle" per "administered script by LE that has lied about EVERYTHING to this day.
My gut says…there can only be one "Anonymous" source for this post on Toni's Kansas City and the other post below. KC Crime Fighter knows corrupt cops as well as the "his brothers involved in sex trafficking".
The next "Anonymous" post below implies that Toni was "trafficked" because he states that she was being gang banged by 14 of "his brothers" in St. Louis…calling her a BITCH. Washington has had that history and racial profiling demeanour about Toni from the beginning and most all other White women. The term BITCH is a incognito racial slur used by black racists and PIMPS talking about White women …and Washington has fully qualified himself in that category in how he has talked about Toni Anderson.
In other words…Washington was and is in collusion of the cover-up of what really happened to Toni Anderson…right Alonzo?
Brothers of the same color…who call WHITE WOMEN THEY TRAFFIC "BITCHES"!
"From a resource standpoint, we're looking for the big picture here," he said. "We don't want to take down just a single trafficker. Our goal, federally, is to take down the entire criminal networks."
FBI Special Agent Heith Janke supervised the FBI human trafficking squad at the bureau office in Kansas City during the time of Toni Anderson's disappearance and did NOTHING. Now after being paid off to ignore what happened to Toni Anderson…he found a "new life" as a "Police Chief" in North Dakota! Forte, Jackson and now this chump!
Washington makes money covering up the crimes of the NKCPD.  I mean when you have a connection to the BOSS BOY of the KCPD and you don't ask anything or share anything on your bullchit blog about a meeting with the top cop pertaining to all the obvious lies concerning Toni Anderson the KCPD fabricated…that says to me…you are complicit and collusion with those cops and what they did to her…not to mention ones "Anonymous" status!
Mar 4, 2017 – Activist, Alonzo Washington has been a one man crime fighting machine helping local law enforcement solve murders, capture fugitives and…HA HA HA HA HA!
Washington is "good friends" with the BLACK HEAD COP  Daryl Forte…who allowed all the lies about Toni to be spawned by his fellow sell outs…not even mentioning Toni's name ONCE…the NO SNITCH BITCH CHIEF then ran off like a coward! Don't think these two don't know about the "sex traffickers" of Toni Anderson!
And where to you think Washington gets all his TIPS and exclusives and from? Like a car at a boat ramp or a White woman being gang banged? Not just from his "homies" in the street but the corrupt lying BLACK cops in blue! Fact is…he is directly connected to the underground pond scum jn the know according to one source of mine!

NKCPD terrorist thug Bill Ficken stopping Toni Anderson. NOTICE 3 NKCPD SUV's…his…1 next to him and one across moving from behind Quick Trip going to Save A Lot.
And which NKCPD thug lives in Parkville? 🙂
NKCPD/KCPD "Identify" Toni before ANY "ME"…Autopsy or DNA test results. So how did they know? Ask rogue terrorist thugs Bill Ficken, Romine, Kimmel and Freeman! They know as did KCPD and FBI.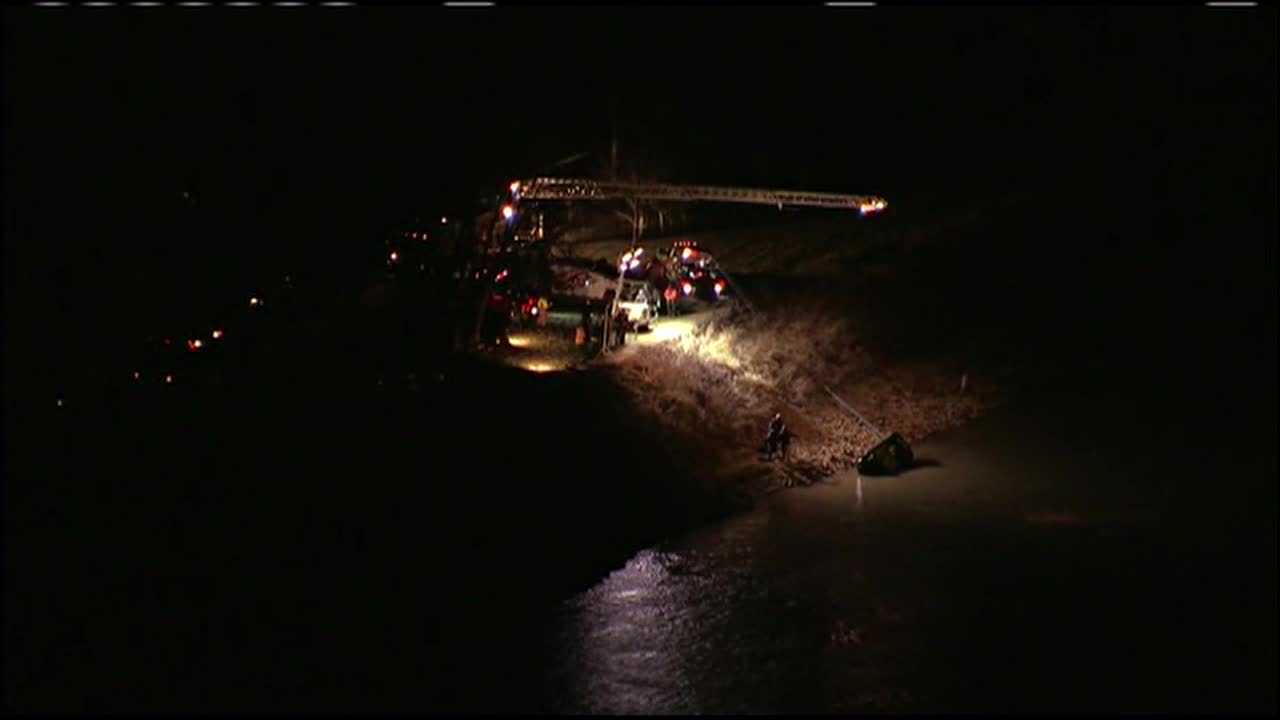 And they waited THREE DAYS to make up their "script"…like lying about stopping her…THREE DAYS! Using darkness and and unprofessional extraction to both hide and destroy the evidence showing she was "pinned", windows, head rest, missing ID pieces, foot prints on hood etc. etc. while then releasing the "accident script" with the follow up LIES in the autopsy report.
Which report was "copied and pasted" from others with obvious mistakes. Either it was Toni Anderson or it wasn't. Someone said "a body wrapped" was seen…could be. IF in the water for 2 months…then totally a mush ate up unidentifiable body YET…the cops new "on sight" based upon "last seen wearing clothing" per parents! Then "cremation" and no second autopsy. END OF ID STORY which leaves us with the GUILTY COPS AND THEIR HELPERS who hid the truth about Ficken (like Mary Ward for instance). One minute she has "sweats" on but KCPD lying bitch boy Caldwell said she was wearing JEANS! Which is it huh huh huh? Oh well…no matter…just burn the body per cremation QUICK!
Team Watters Sonar statements of COMPLICITY!
 "A car will float for up to seven minutes after entering the water, and the current at that point was strong — 7 mph, Watters said. "That's the farthest I've ever seen a car get from a boat ramp, probably, but it's also the hardest current I've dealt with."
"I think she went to that place and fell asleep, and it rolled right into the water," Watters said. "It wouldn't be uncommon.
The depth of the water at the boat ramp is less then 12 feet! NO WAY for a "strong current" to move her car that time of year let alone that far! It was placed where it was found!
Damage not from driving down a ramp but from being pinned, pushed off the embankment and INTENTIONAL damage by method of removing!
There are foot prints on the hood leading to the windshield which was smashed "in" to expedite the sinking of her car after they stopped her and removed her out of it. (where is it now?) The tread of the prints come from "military/law enforcement" type boots. NOT from the "divers"!
A car will NOT float up to 7 minutes when there is "help" sinking it as was the case with Toni's.  Her windows being either opened or smashed in order to sink it faster (or by the MO HWY Patrol "divers"…who could of closed them to hide evidence) or when they pulled her out when they abducted her…say "glass in the abdomen". What was done will never be seen or known other then IT DID NOT GO DOWN THE BOAT RAMP BY ACCIDENT!
NOW SAY PARKVILLE…then say NKCPD Bill Ficken's house! He is the ONLY NKCPD cop that lives there and near the spot Toni Anderson's car was "quickly placed".
I believe Toni's car was placed by him and the others right where the "anonymous" tipster said it would be found at…dated 1/17/2017 on Toni's Kansas City.
Toni was "stopped" on the Hwy 9 corridor where there is a 1/4 mile strip that is the perfect spot …the 169 and 9 exchange area. She was pinned and abducted there or right after IF she "ran". Her car shows that damage. No matter which…her car was "sunk" that night where it was found 2 months later. 
And who would know where best to hide a car in the Missouri River? Strategically? And or…to take Toni quickly…unseen? Close to where "they" place her car? If still alive that is…unless she was handed off to a "trafficker" friend of the cops? It would be Mary Ward's friends of her and her family (PER HER ADMISSION)…NKCPD cops is who…Ficken Romine Kimmel and Freeman…none of which were named by her at the NKC Counsel meeting or on her "LOOK AT ME POSTER"!
The Quick Trip drive to Ficken's house is 17 minutes or less. So on the way where Ficken said to place Toni's car. Remember that TIME IS OF THE ESSENCE so from the QT to where they placed her car is about 12-14 minutes! And who "knows the area" better then ANYONE ELSE? FICKEN!!!!!!!! Who Mary Ward "protects"!!!!!!
On the Mo 9 North corridor to Ficken's to Parkville is about 12 minutes. The other officers involved live in Kearney
From QuikTrip Burlington Street North Kansas City to 6716 NW Graden Rd via MO-9 N.
17 min (9.5 mi)
16 min in current traffic
1. Head south
2. Turn right toward Burlington St
3. Turn right onto Burlington St
4. Keep left to continue on MO-9 N/Burlington St
5. Keep right to continue on MO-9 N
6. Turn right onto MO-9
7. Turn left onto MO-45 N/NW 64th St/Tom Watson Pkwy
8. Turn right onto NW Graden Rd
9. Arrive at location: 6716 NW Graden Rd
From Platte Landing Park to Ficken's home at 6716 NW Graden Rd via NW Crooked Rd. taking a 'back road". From Platte Landing Park to 6716 NW Graden Rd via NW Bell Rd.
12 min (3.1 mi)
12 min in current traffic if not speeding.
1. Head northeast on S Main St
2. Turn left onto W Mill St
3. Turn right onto West St
4. Turn right onto Elm St
5. Turn left onto MO-45 N
6. Turn right onto NW Graden Rd
7. Arrive at location: 6716 NW Graden Rd
For the best route in current traffic visit https://goo.gl/maps/fRDsQfe7EFu

Right away…"2 months" in the river…"no signs of trauma, a struggle, foul play"…of course…"case closed" but there will be a TOXICOLOGY report full of LIES! And approved by the PARENTS in conjunction with the "scripted staged" Ficken STOP for the "escape criminal prosecution" of NKCPD, FICKEN and thugs …compliments of the pending law suit  🙂  Not even ID'd by "FAKE PARENTS" who have sold their souls to the devil for 30 pieces of silver…like Mary Ward even!
The NEW "Obstruction of Justice For Toni Anderson Page" LOGO
I'm going to keep this Short, and NOT SO SWEET. If I find out ANY of you are HARASSING and or CONTINUALLY trying to CONTACT anyone that is a Member & or Follower of this PAGE, I will BAN you IMMEDIATELY and THEN OUT you on this page for doing this. ( And I personally don't care who you are, or PRETEND to be ) Xoxoxo         
Do I smell a dictator at work? No truer words then from a "cop troll" and REAL PRETENDER 🙂 Lots to share about your work on this page to "Obstruct Justice For Toni Anderson working with the NKCPD "Poster Whore" Mary Ward and some others who have friends in the KCPD and NKCPD. They know the very drug dealers who worked with those at Chrome who got Toni Anderson on cocaine. She was not "drunk" but she was "drugged" or did some cocaine with the "Red Cadillac" boy.
One thing for sure…NO WAY would THEY allow for Toni Anderson to live to "TELL HER STORY"if she was trafficed given the magnitude of the cover-up and those involved. Consider when KCPD Chief Forte retired along with FBI Special Agent Eric Jackson who left for Texas that what happened to Toni was not the work of "stupid cops" only! It has NATIONAL ramifications!
This is why the admins don't want folks to contact one another…especially those who have incriminating information and are trying to share it.  Like who is NKCPD Bill Ficken's girlfriend? 🙂 LOL….Oh…I know…the "CopTrollers" have to get it first 🙂 and then decide if they will share it or not 🙂 
  Zac Morgan   Yeah this has already happened a long time ago… lol
Sure did Zac when you became a "punk"  (along with the "oreo" Adrian Lang) for Mary Ward and Justice Toni Anderson by saying I did not have the "right" to share the email she sent "us" about what happened to her at the hands of NCKPD cops and Bill Ficken in particular…almost killing Ward and who I outed along with NKCPD as stopping Toni. (SEE BELOW EMAIL!)
Both Ward and the CopTrolled page is working hard to hide the truth about him and the other cops as well as it being ok with everyone that Ward made a special blog just for me made up of unsubstantiated LIES to intentionally discredit my exposing NKCPD and Ficken and his rogue thugs in blue…like me not serving in the USMC and NAM (my "glaucoma was diagnosed and surgically corrected not to mention I have my DOD and VA paper work confirming my service…and me receiving $3300 a month from the VA  from Agent Orange poisoning. And you and the other snowflakes like YOU buy into that which comes direct from a pathological liar and another androgynous homolike her source!
This "whore" for NKCPD calls me a pedophile while having a father in law who HIRES PEDOPHILES who sodomize children. Her information about me comes from a confirmed member of a pedophile infested family and a rape of women promoter… "William R. Bunting". Yeah…Zac…it sure did but not to me…but to YOU when you sided with the pond scum!
What is the maximum size to upload a video on Youtube?
As long as your YouTube 
account is verified
, you'll be able to upload files up to 128GB in size and 11 hours in length. There is no limit to how many videos that can be uploaded from one account as long as all videos comply with YouTube's Community Guidelines and Terms of Service.
Cop Troll Admin caught in a "Obstruction of Justice for Toni Anderson" LIE!
NEXT….another "Obstruction of Justice For Toni Anderson" admin move 🙂
****** If you know who he is , DO NOT POST HIS NAME ****We are reaching out to you all, Hoping you recognize this guy. This is the only footage ( stills) I have of him inside QT & following Toni as she left. The time stamps clearly show him inside at 4:48 and following her out at 4:49. During this time I have NO images of them talking to one another. We would just like to talk to him. ( They were not inside the store at the same time, Toni is in her car) *** If anyone thinks they know this person, please PM this PAGE . Thank you for your continued Support.
So you have 50 minutes of video and NO images of them talking together let alone "clear face shots" of  him but you do Toni and you can't upload the video to YOU TUBE! 🙂 LOL…lying bitch! 
Notice "NO MASK" or "BLACKED OUT FACE"…no pun intended! NO mask over face side view but it is "blacked out/blurred"  🙂
NOTICE "BLACKED/SMUDGED OUT" COVER OVER HIS FACE 🙂 Wow…is he now going to rob QT? 🙂 Psssst… remember Cordova will NOT share where he works! WHOOPS! 🙂 
Kaylynn Holland Right after this, he would of turned around and we'd be able to see a frontal view of him. Is there not one, or was this part edited out also? 🙂
Interesting how clear this face is…ya think?  Same QT video too! 🙂 Also KCPD liar Caldwell told Holly Jean Custer that Toni when found was in JEANS!
Yep…I see a RED CADILLAC…do YOU? 
I call this a "Obstruction of Justice For Toni" "edited" still pic off the QT video using a "admins" T Mobil Phone at "8:49" . Don't make it sooooooo obvious you want to HIDE HIS MUG! 🙂 Nothing like "pixel contamination" to the degree NECESSARY!! It could be Mary Ward is doing this given her "skills" and connections to Ficken and NKCPD "Friends" who are CONNECTED to this "unidentified" man. 🙂 Or Allisa Cordova 🙂 Or Bill Ficken's girlfriend who is friends with Mary Ward and Alissa 🙂
One thing for sure…there is some major manipulation of information and altering of this video that points to anyone but WHO the guilty are. Just ask Ward 🙂
 Do I see a RED CADILLAC? Do YOU? Toni following to front of QT. Do YOU?
Big…very BIG… back view.
Nice GREEN JACKET… nice fit too.
VERY nice green jacket! Notice the "facial features" are "smudged out"…unlike Toni's!
Red Cadillac following her out!
 LOOK what I found…It's a RED CADILLAC!
With "family faces" too! Delilah Payan-Hopkins

…on her Facebook page…yes…the wife of Rusty May! Dated 8/17/2014 RED CADILLAC!

So why hide his ID when you know who he is? HUH Admins? Sounds like there is more to the "Cadillac" then you want ANYONE to know? For sure the cops know May…as does Chrome…and so did Toni Anderson!
WHOOPS…am I going to get "Banned and Outed now? 🙂
Incognito Admin for the "Obstruction of Justice for Toni Anderson Page" MARY WARD to the "followers" who must obey her and the other CopTrollerAdmins edicts or get blocked and or "slandered" with LIES…say yours truly because I exposed her collusion with NKCPD and FICKEN. That is what happens when one tells the TRUTH about the liars like Mary Ward and William R. Bunting.
"First, I want to thank my awesome husband, 
Jason Ward
 that volunteered to go with me tonight because he "worries about my safety." 
💖
 Second, I would like to thank 
Regina Montoya
 and Tammy Ellis for coming and being united for Toni. It may not seem like just passing flyers and sitting thru a council meeting was a big thing. But, I can promise, it spoke in HIGH volumes. I told y'all, I'm NOT giving up, and I will NOT just go away"
Here is what Mary Ward left out on the flier and said nothing about…it was her experience with Bill Ficken as quoted from the email below that she sent to Justice For Toni Anderson and me about Ficken and the other NKCPD cops who almost killed her.
The meeting with NKCPD was "set up" for "Public Relations" to put Ward in a LOOK AT ME good light while not addressing and identifying those who saw Toni last BY NAME and asking the important questions demanding the OFFICER GPS information by NAME! Asking WHO…which officers were on duty and SEEN in Ficken's dash cam video! Asking WHY they lied for 3 days…Major Freeman in particular when the son of a bitch KNEW the truth when being asked by Pete Sanchez if he knew what happened to Toni!
Here is Wards experience which she should of given copies of to the NKC counsel but did NOT because they ARE HER FRIENDS BY AND THROUGH MARRIAGE. After all…nothing like getting help with a car huh Mary?….you lying slandering of me going to hell whore for the cops who did in Toni! Say KARMA! 🙂 And you dare say you are going to "pray" for someone. Trust me…the only one that hears your prayers is SATAN!
"I have 2 officers, one of the coincidentally being Ficken, waking me up saying my bf wanted me to leave so I needed to get up and leave. Another side note, the law is that if someone stays even 1 night in someone's home and have personal items of theirs in the home, they have established residency. I even had my kids personal items in the house. So, I tell the officer's we are just arguing and I would leave after I took a nap and called for a ride. They told me "the homeowner wants u to leave NOW, so are you going to leave?" Now, I'm irritated and mention I have been living there so he would have to go thru the court in an eviction process. I once again said, "but I will leave after a nap and finding a ride. They STILL would not leave me alone. At this point, I sit up, grab my phone and tell them I'm calling my lawyer.
Within a second, my phone was hitting the wall across the room and I was pulled up thrown around and handcuffs on. They told me I was being arrested for trespassing. Then they physically push me out of the house, pushing me into the back of a police car to take me to jail.
At this point, I had a serious emotional breakdown, crying so hard and panic attack like I EVER had experienced before and I could not breathe. Like my face was going numb, my hands and feet were tingling and cramped up. All signs of not enough oxygen getting to my brain. I'm not nor have ever been a criminal or been in a jail.
The 2 minute that felt more like an hour drive to the police station, I was telling Ficken that I can't breathe, feel sick, going to pass out, PLEASE JUST OPEN MY WINDOW EVEN AN INCH so I can get some air. He TOTALLY is ignoring me, no acknowledgement I was even in the car, which intensifies the panic attack.
By the time we get to the police station and he opens the door to get me out, I can't walk. Legs are jello, and I start to black out. He just let's me collapse on the ground. I hear him saying something to someone about needing help cause he has "a crazy drama queen. And the bitch is acting like she can't walk."
I somehow get into the police station on a bench waiting while they book me in, but of course taking their time. I lay over on the bench and immediately get yelled at to "Sit back up!" I said "I'm sorry sir. I'm really not trying to be hard to handle, I really just don't feel good."
I mention I have been diagnosed with an anxiety disorder and take medication for it. My medicine is in my purse, my name is on the prescription bottle, can I please just have one? They looked at each other and just laughed".
AND 
Multiple officers saw me during my panic attack and even when I asked for medical attention, they refused and laughed at me.
AND
Justice for Toni Anderson
Wow, thank you for sharing your story Mary! That is horrible that they treated you that way!
We had another woman message us and tell us that she went to school with Ficken and he was really creepy back then. I am starting to wonder if he was the one that murdered her.
Mary Ward
Honestly I wouldn't be surprised. Even if not purposely,
I feel he knows something about it.
And after my experience and reading his past record on Richard's blog, I can totally see something like that happening.
AND "
I feel my experience with NKC was purpose torment, and they truly got a laugh out of me. And I feel it's not just me that have had experiences like that. From the issue with my son getting out the front door to when I got arrested.
They don't care about u unless u r someone important, that they know. And women are definitely a nothing to them. How can they call a sick woman a bitch and a drama queen??
The judge told me he was ready to trial me THAT without even knowing what my defense would be, why? Just because he knows my husband's family?? Now, the 2 lawyers that I told my story to that said I wouldn't have a case, are on Judge Fuller's facebook.. Hold on
Mary Ward
https://www.facebook.com/fuller7777
This is his facebook. Note Matthew Rose and David Wells, both lawyers.
Justice for Toni Anderson
Wow !!!
Truly makes me ill. Thoughts and prayers to you hun. We are always here"
"…Ok guys, let me just say this once again. This page is about getting justice for Toni. There is a smart way to do things and a stupid way. And just because something is posted to show more of what was not shown to the public, does NOT automatically mean they "know more than what they are saying." If anything is said under ASSUMPTIONS, that would be the stupid way of doing things. Posting things not released to the public and proof of things originally said that was wrong, for example Crime Watch Daily's episode with JD Byrider's footage that is said a "police officer followed Toni out of the QT until out of view of the surveillance footage," that's the SMART way of doing things. A lot of people are saying their opinions, which is fine, but ur getting those confused with what Justice for Toni Anderson is doing. Be patient, I know everyone just wants answers, I do too. But some things need some time." Mary Ward
"The population of ppl in Kansas City is huge. So imagine how many guys are bald or have a shaved head. If anyone wants to make a guess at who it is, that's ur right. But, there is no POSITIVE PROOF of who it is from the [ALTERED BY THE ADMINS 🙂 ]]video. So, if y'all REALLY want Justice for Toni, know that fb has rules. A page can get shut down easily. So, names of ppl who u think maybe involved, NOT ok AND NOT smart. Not only could everything this page has accomplished so far be gone, but there are also SAFETY concerns."  Mary Ward
THE Free Masonic "Fraternal Order Of Police" connection to the cover-up of what happened to Toni Anderson is a integral part of understanding what happened to Toni Anderson because those who are guilty are those who are protected by their "brothers"! 🙂 They state their "God" is Lucifer/the DEVIL who is the Liar and Murderer from the beginning. Those named below will be with him in "HELL" including their "friends" and "attorneys"!
NOTICE THEY ARE ALL COPS…SAY NKCPD AND KCPD FOR EXAMPLE! 

AND ALBERT PIKE IS THEIR HERO WHO STATES LUCIFER/ SATAN IS GOD! NO WONDER THEY LIED ABOUT TONI…MURDERED HER…TRAFFICKED HER…WHATEVER THEY DID…THEY ARE SON'S OF PERDITION IN BLUE!