Category Archives:
Uncategorized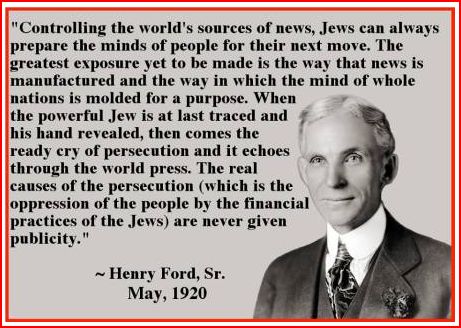 The "Nigger" word is no different then the "Redskin" word and why!
The Washington "Redskins" are no more or less then a Jew owned and operated team of "Buffalo Soldiers" who received MEDALS OF HONOR for murdering Native American's for their "Jew Masters". They wrote and sang a song glorifying the mass murder of 300 unarmed Lakota/Dakota men women and children at Wounded Knee in 1890 by Custers 7th Calvary.
The below song was written by a Black African Buffalo "NIGGER" Soldier who glorified the Mass Murder of over 300 innocent Lakota/Dakota men, women and children at Wounded Knee on December 29th 1890 who they called "REDSKINS"!.
This was right after Mr. Wizard Of Oz L. Frank Baum called for the extermination of the "Redskins"! Jews all over the world LOVE the Wizard of Oz!
A GHOST-DANCE BALLAD

THE INDIAN GHOST DANCE AND WAR

The Red Skins left their Agency, the Soldiers left their Post,
All on the strength of an Indian tale about Messiah's ghost
Got up by savage chieftains to lead their tribes astray;
But Uncle Sam wouldn't have it so, for he ain't built that way.
They swore that this Messiah came to them in visions sleep,
And promised to restore their game and Buffalos a heap,
So they must start a big ghost dance, then all would join their band,
And may be so we lead the way into the great Bad Land.
Chorus:
They claimed the shirt Messiah gave, no bullet could go through,
But when the Soldiers fired at them they saw this was not true.
The Medicine man supplied them with their great Messiah's grace,
And he, too, pulled his freight and swore the 7th hard to fnce.

About their tents the Soldiers stood, awaiting one and all,
That they might hear the trumpet clear when sounding General call
Or Boots and Saddles in a rush, that each and every man
Might mount in haste, ride soon and fast to stop this devilish band
But Generals great like Miles and Brooke don't do things up that way,
For they know an Indian like a book, and let him have his sway
Until they think him far enough and then to John they'll say,
"You had better stop your fooling or we'll bring our guns to play."
Chorus: They claimed the shirt, etc.
The 9th marched out with splendid cheer the Bad Lands to explo'e–
With Col. Henry at their head they never fear the foe;
So on they rode from Xmas eve 'till dawn of Xmas day ;
The Red Skins heard the 9th was near and fled in great dismay;
The 7th is of courage bold both officers and men,
But bad luck seems to follow them and twice has took them in;
They came in contact with Big Foot's warriors in their fierce might
This chief made sure he had a chance of vantage in the fight.
Chorus: They claimed the shirt, etc.
A fight took place, 'twas hand to hand, unwarned by trumpet
While the Sioux were dropping man by man–the 7th killed them all,
And to that regiment be said "Ye noble braves, well done,
Although you lost some gallant men a glorious fight you've won."
The 8th was there, the sixth rode miles to swell that great command
And waited orders night and day to round up Short Bull's band.
The Infantry marched up in mass the Cavalry's support,
And while the latter rounded up, the former held the fort.
Chorus: They claimed the shirt, etc.
E battery of the 1st stood by and did their duty well,
For every time the Hotchkiss barked they say a hostile fell.
Some Indian soldiers chipped in too and helped to quell the fray,
And now the campaign's ended and the soldiers marched away.
So all have done their share, you see, whether it was thick or thin,
And all helped break the ghost dance up and drive the hostiles in.
The settlers in that region now can breathe with better grace;
They only ask and pray to God to make John hold his base.
Chorus: They claimed the shirt, etc.
(NIGGER W. H. Prather, I, 9th Cavalry).
Personal Intro: Just to let everyone reading this blog, I am going out of my way to make sure it is shared with any and all "KIKE" media, Synagogue of Satan synagogues, the SPLC and the ADL…not to mention any and all "KIKE" owned and operated law offices and as well as the "KIKE" sodomites and pedophiles in Congress like Chuckie Schumer who took donations from Kike Pedo Jeffery Epstein and who are involved in the world wide child porn SNUFF network And add to that cess pool the "KIKE " sexual predator and bowel movement sex freak Barney Frank among others in the know..right? 🙂 And it will…in due time :).
A little of my background in the "light" of what I am sharing so that I won't be "profiled" as a anti semite and racist 🙂 I lived in Israel in 1972…Kibbutz Mishmar Hasharon near Netanya. And I had a personal letter posted on "Bibi's" web page warning of him of that Jew Hating raping murdering pedophile and drug dealer William Jefferson Clinton who took trips with KIKE Dershowitz to Epsteins Island where girls were raped. I also put the only "Jewish" radio program on air in KC Missouri…KCXL 1140 Liberty MO where I was a talk show host for 4 years…AND…my real last name is Zickler…became a "Boyden" through my father being adopted by a "Boyden" who married my Grandmother! 🙂
IF you "google" my name…you will find another sodomite who is hired by the FEDS to slander me with lies like I never "served" etc etc etc…his handle is Bill Bunting…rape promoter spawned into a family of convicted child molesters. He calls the Lakota Dakota and all other Native American's "Prairie Niggers" and stated that Native women DESERVE to be raped!
One last thing…the "American Holocaust" was initiated by a Jew. His FAKE NAME was Columbus.  Columbus was a Jew named Salvador Fernando Zarco and was among those expelled from Spain in 1492, a rare triangular Kabbalistic signet indicates. Jose Rodrigues Dos Santos has authored an historical novel, Codex 632: The Secret Identity of Christopher Columbus, which relates the deciphering of a rare triangular Kabbalistic signet.
As a Jew, "KKKcolumbus was responsible for the "mass murder" of over 500,000 Indigenous men women and children and his work of genocide and ethnic cleansing led to the murders of close to 100 million indigenous men women and children. That is called the American Holocaust by this Jewish author. It was the Jewish Money behind the American Holocaust in the "New Word" DOCUMENTED and it was the Jews who made sure that the "Goi" were blamed for their crimes!
The Washington "Redskins" are no more or less then a Jew owned and operated team of "Buffalo Soldiers" who received MEDALS OF HONOR for murdering Native American's for their "Jew Masters". They wrote and sang a song glorifying the mass murder of 300 unarmed Lakota/Dakota men women and children at Wounded Knee in 1890 by Custers 7th Calvary.
FOREWORD: My full blood Cheyenne Arapaho American Indian friend Ghost Dog Roman Nose said there IS a difference between Blacks and Niggers. He knows that from the history of his people with the Buffalo Soldiers who raped and murdered the girls and women in his Tribe. Same with the Apache Nations as well as with the  Lakota people that I know who use the "nigger" word when it comes to their same history with the Buffalo Soldiers. It's ok to use the Redskin word…right? But not the "NIGGER" word! 🙂
As a full blooded White man I am fully aware of the experience Whites have had with both Blacks and Niggers. In the Marine Corp I experienced just that. And I know the difference now more then even because of what I have learned from documentation about so called "racism". Unfortunately TRUTH CAN BE CALLED "RACISM" and in this case I say…so be it because God knows the below is TRUTH AND NOT A LIE!
P.S. The Synagogue of Satan Jew and sodomite and pedophile run SPLC can go to hell! 🙂 SPLC co-founder Morris Dee's is a sexually deviant perverted pedophile! https://thehayride.com/2018/08/splc-co-founder-morris-dees-is-a-sexually-deviant-perverted-pedophile-court-documents-reveal/
http://incogman.net/victims-of-pc/
EDUCATION TIME! After reading, ask yourself which "race" is the racist murdering raping race of the "other race"!
TRUTH: According to the Tuskegee Institute, 4,743 people were lynched between 1882 and 1968 in the United States, including 3,446 African Americans and 1,297 whites. More than 73 percent of lynchings in the post-Civil War period occurred in the Southern states.
The rare white-on-black attack is always 'front page' and featured coverage by most news media while the daily black-on-white attacks are "disappeared": Either not reported on at all, reported only by local newspapers, but "whited out" of local TV and national newspaper coverage, or reported without informing viewers of the respective races of the attackers and victim…". – By Nicholas Stix
"The official rate at which Blacks killed Blacks in 1994 was 876 times greater, and the rate at which they killed Whites was 164 times greater, than the rate at which Whites killed Blacks.  Whites were officially twice as likely to be killed by Blacks than by Hispanics.  Blacks were officially twice as likely as Hispanics and 71 times as likely as Whites to kill members of their own race.  Officially, one half of the nation's homicides were committed by the 1.2% of the population who were Black males between the ages of 18-24.
Breaking down cleared and uncleared homicides in 1994, 15,717 of the 26,103 or 60% of the homicides were cleared and 10,386 or 40% were not cleared.  Half or 12,900 of those killed were blacks and 47% or 12,300 were Whites and Hispanics. The murderers of 5,293 blacks or 20.3% and 4,415 Whites or 16.9% were not cleared.  Of all murderers, 1,393 or 5.3% were blacks who were convicted of killing Whites, and it's known with 100% certainty that close to 100% of the 4,415 Whites and 5,293 blacks whose murderers were not known were blacks, leaving interracial murders of White by blacks at 22.3% of all homicides.  The murderers were blacks in 19,063 or 73% of all murders
There were 806,316 homicides in the US between 1965 and 2004, and 588,611 of them were committed by blacks, of which 179,808 were blacks who murdered Whites.  322,526 of these homicides were not cleared, and only 483,790 were cleared, and of those Whites murdered by blacks, 43,541 were cleared and 136,267 were not cleared.  In just four decades, American blacks killed almost as many Whites as were killed in WWII, four times as many Whites as were killed in Vietnam, and 60 times as many Whites as were killed in 911 or Iraq.
The increase in homicide rates caused by blacks alone cost this putative Christian nation an extra 24,209 American lives in 1991 alone, and officially caused an EXTRA 800,000 murders just in the 20th Century–a loss of life three times greater than all American WWII battle deaths, 200 times greater than the loss attributable to all forms of "terrorism" by all 1.2 billion Muslims throughout the world, and 400 TIMES greater than battle deaths in Iraq. 33 million blacks IN AMERICA caused 800,000 EXTRA murders = 24,242 American lives per million blacks. Blacks are KNOWN by the FBI to murder 24 or more Whites every week.
STATISTICS AND DOCUMENTATION EXPOSING THE TRUTH!
Daily news stories that expose "crimes by race, religion and sexual perversion. http://newnation.org/
Below is a "history" of thousands of murders of Whites by racist "Niggers"…NOT BLACKS!
That page has links to archived 

Black

-on-

White

pages
and I think it should have links to the NNN Burned-Alive pages
Nearly 900 additional blacks were killed in 2016 compared with 2015, bringing the black homicide victim total to 7,881. Those 7,881 "black bodies," in the parlance of Ta-Nehisi Coates, are 1,305 more than the number of white victims (which in this case includes most Hispanics) for the same period, though blacks are only 13 percent of the nation's population.
The increase in black homicides last year comes on top of a previous 900-victim increase between 2014 and 2015.
Who is killing these black victims? Not whites, and not the police, but other blacks.
In 2016, the police fatally shot 233 blacks, the vast majority armed and dangerous, according to the Washington Post. The paper categorized only 16 black male victims of police shootings as "unarmed." That classification masks assaults against officers and violent resistance to arrest.
Contrary to the Black Lives Matter narrative, the police have much more to fear from black males than black males have to fear from the police. In 2015, a police officer was 18.5 times more likely to be killed by a black male than an unarmed black male was to be killed by a police officer.
Black males have made up 42 percent of all cop-killers over the last decade, though they are only 6 percent of the population. That 18.5 ratio undoubtedly worsened in 2016, in light of the 53 percent increase in gun murders of officers — committed vastly and disproportionately by black males.