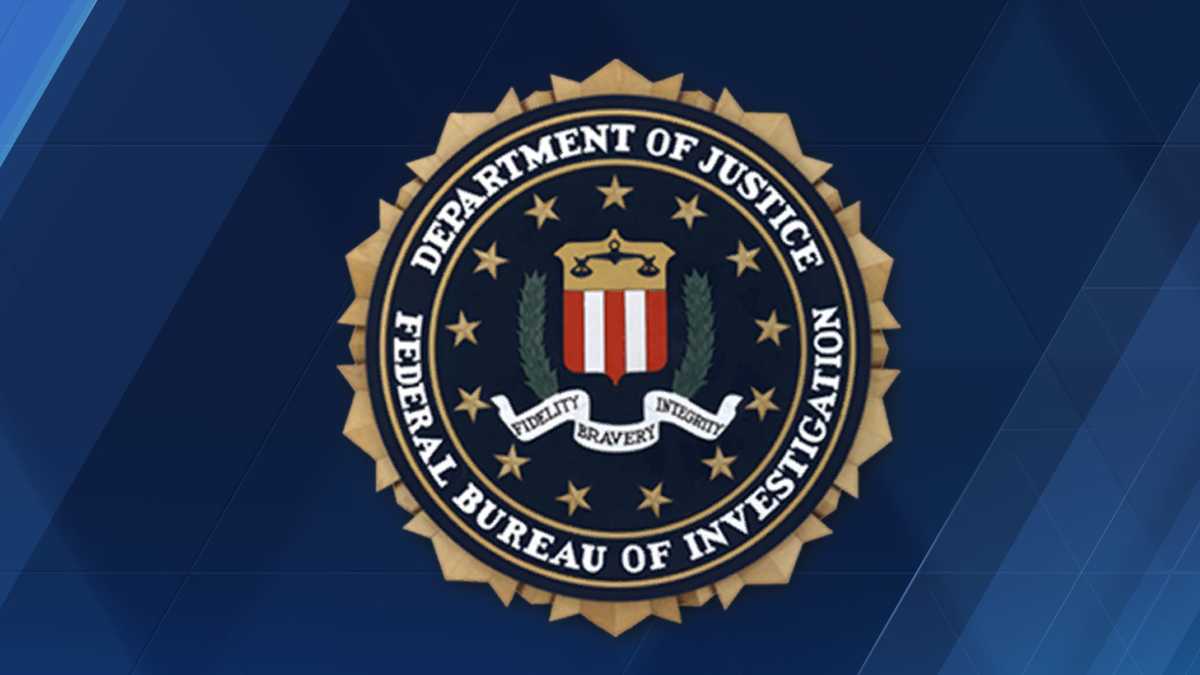 Texas Rangers and FBI REFUSE to give up the remains of Vanessa Guillen!
Why is the question! President Trump was upset when he heard this because there can be no funeral without Vanessa's remains! There has to be a reason and lets hope they don't get lost or "cremated by accident". IF I WAS FAMILY…I WOULD ASK FOR A SECOND AUTOPSY JUST BECAUSE OF THIS!

Vanessa Guillen was RAPED before she was murdered. This is why her remains were found in this "condition"…to hide the evidence of her being raped!
forensic evidence.4-6 In sexual homicides, the perpetra-tor may also try to minimise his contact with the vic-tim's body. It is rare for the perpetrator to return to the crime scene to indulge in necrophilia. 2 Some will try and dispose of the body by incineration, mutilation, disfigurement, deep burial, dumping it in…
No one named Aaron Wheeler is involved in PFC Vanessa Guillen's murder. If you're sharing information that there is you may be sued by them for defamation of character and slander. If you comment on this page with their info it will be deleted and you will be blocked.
Command Sgt. Aaron Wheeler and his estranged wife are suspects. Mrs. Wheeler is in custody. On June 19, Pvt. Gregory Morales' body was also found 3200 block of Florence Road. He went missing last year but is supposedly not related to the Guillen case. Ft. Hood seems to have an unusual number of dead and missing soldiers.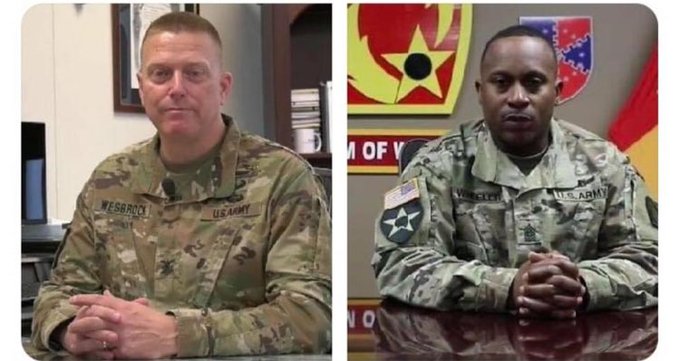 "Commanders Col. Jason Wesbrock and Aaron Wheeler are who Vanessa Guillen mentioned that sexually harassed her. Aaron Wheeler and his estranged wife are suspects. Mrs. Wheeler is in custody. It would appear that the unit first Sgt and his wife were involved in trying to cover up for dimwit Sgt Aaron Robinson black on Hispanic murder. I'm sure the poor innocent black guy was the victim of white supremacy espoused by a white Hispanic. He'll be the next Black Lies Matter martyr." https://www.freerepublic.com/focus/f-news/3861029/posts?page=16
Mayra Guillen, Vanessa Guillen's sister, says she met Robinson when she went to Fort Hood looking for Vanessa Guillen."When I went in, he was one of the people waiting for me along with the first sergeant, staff sergeant, and three other males. As I approached them, I just remembered his face. It stuck out to me and I instantly felt like he had something to do with it or it was him," she said.
Mayra Guillen still wants to know what motivated the violent attack."Honestly, I still don't understand. I do have a strong feeling sexual harassment had a lot to do with it," Mayra Guillen said.
Army officials say they have found no evidence of harassment, but the investigation is still open.
"I do feel like there's so much more to the story. Everyone in her chain of command is responsible. They failed. They breached protocol. Everyone should be prosecuted," Mayra Guillen said.
Third and forth Latina found DEAD at Fort Hood after Vanessa Guillen!
Specialist Vanessa Guillen, Private Gregory Wedel-Morales and Private Mejhor Morta and Spc. Francisco Gilberto Hernandezvargas

Private Mejhor Morta, 26, has been found dead near the Fort Hood Army post in Texas. What did he know about what happened to Vanessa Guillen and by who?One thing for sure…HE DID NOT DROWN any more then Gregory Morales went "AWOL" and Vanessa Guillen went "MISSING/AWOL"! UPDATE! Narrative "changed"! 🙂
For there is nothing covered, that shall not be revealed; neither hid, that shall not be known. Therefore whatsoever ye have spoken in darkness shall be heard in the light; and that which ye have spoken in the ear in closets shall be proclaimed upon the housetops.  Jesus Christ
"And they did enter into a covenant one with another, yea, even into that covenant which was given by them of old, which covenant was given and administered by the devil, to combine against all righteousness. Therefore they did combine against the people of the Lord, and enter into a covenant to destroy them, and to deliver those who were guilty of murder from the grasp of justice, which was about to be administered according to the law."  Jesus Christ
THE FBI LIED!
 She 'never made it out of the Army alive': SCRIPT OF LIES AKA…Affidavit details killing of Fort Hood soldier Vanessa Guillen From left, Major Gen. Scott Efflandt, III Corps deputy commanding general, and LIAR Army CID Special Agent Damon Phelps discuss the Vanessa Guillen case Thursday, July 2, 2020, at Fort Hood, Texas. Guillen, 20, vanished from the base April 22; her remains were found June 3.
Gloria Guillen and family of Vanessa Guillen accused the Army of 'covering up for each other'. Gloria Guillen stated that 3 "Higher Ranking" soldiers that were involved in the murder of her daughter were transferred two months after she went missing.
The fact that they have no security cameras in Fort Hood makes it a perfect breeding ground for using the power of military authority to commit evil crimes and get away with it, that should be considered an act of concealing-evidence and tampering-with-evidence. All of those superiors need to be named and permanently labelled as suspects and if they are transferred they are guilty. (SOME SUSPECTS NAMED IN SPITE OF FBI LIES TO THE CONTRARY!)

Aaron Robinson did NOT kill himself!
Why? Nothing showing him shooting himself.  Reports he was in his "underwear" and if so, he had a gun? And the gun reported was "not his"…where did it come from? Hint hint!
Taking him out would eliminate any and all corroborative information about all the others involved in Vanessa's sexual harassment reports and eliminate any possible connection that Robinson could of made with those he was working with like AARON WHEELER on they day they raped and murdered Vanessa Guillen. Guillen's family believes Robinson was sexually assaulting her.
Robinson's adulterating sex partner had to know ahead of time what was going to be done to Vanessa! So, in order for her to get a "lesser charge" AKA a "plea deal", she worked with the FBI and other LE to adhere to Robinson being the "lone killer" fabricated story script which Major Gen. Scott Efflandt, III Corps deputy commanding general, and Army CID Special Agent Damon Phelps signed off on which left out all others involved in the planned premeditated murder of Vanessa.
Listen to video below about Aaron Wheeler's history of sexual harassment and "protection" by "Higher Ranking" Army officers! He walked into the shower when Vanessa was naked! He was involved in her murder!

Attention Hispanic/Latino peoples of America!
Synagogue of Satan Jew Mark Zuckerberg is a indigenous hating sodomite and pedophile (good friend of child trafficking rapist and pedophile Jew Jeffery Epstein…went to St. James Island) is blocking MY BLOG about Vanessa Guillen with this message! "Your message couldn't be sent because it includes content that others on Facebook have reported as abusive."
Facebook and Instagram AKA Jews Mark Zuckerberg and Adam Mosseri  are intentionally censoring/blocking this information from being shared on FACEBOOK/INSTAGRAM with Vannessa Guillen's family and the Latino/Hispanic community in the United States and world wide and the Congressional members investigating what REALLY HAPPENED to Vanessa Guillen!.
Zuckerberg/Facebook and Mosseri /Instagram call this information SPAM or VIOLATION OF COMMUNITY STANDARDS  or HARMFUL INFORMATION and "ABUSIVE"!!!
So Zuckerberg and Adam Mosseri are working together with "High Ranking Fort Hood Officers, the FBI and other LE to protect the named below OTHER GUILTY who were involved in the rape and murder of this Indigenous woman and therefore proves they are race haters of Vanessa Guillen, her family and the Indigenous Hispanic/Latino peoples of America at the same time.
HISTORICAL FACTOID! Zuckerberg's and Mosseri's forefather was the Jew Columbus…AKA sodomite, pedophile sex trafficker of 9 and 10 year old Indigenous girls and guilty of mass murdering close to 1.5 to 3 million Indigenous men women and children..DOCUMENTED! 
AND it was Jews like Zuckerberg and Mosseri who were the "founding fathers of African Slavery" in America DOCUMENTED by African American Dontell Jackson who apologizes to White people for being blamed by the Jews!

According to Zuckerber and Mosseri, "The Jews are called human beings, but the non-Jews are not humans. They are beasts" Talmud: Baba mezia, 114b This is what Jews Zuckerberg and Mosseri believe in their TALMUD  about Vanessa Guillen…she is a beast!

Until those named and their role in the murder of Vanessa Guillen is exposed and they arrested and indicted, the Latino/Hispanic brothers and sisters of Vanessa in this country should shut this "den of murderous iniquity" down!
Remember his face, his name….Sergeant Aaron Wheeler…and listen to his sexual harassment history in the video below.
VIDEO "SNUFFED"
I believe he was directly involved in the "premeditated murder" of Vanessa Guillen as either her supervisor or working with her supervisor on the day she was murdered. Wheeler was who Vanessa reported as the "sexual harasser" who walked into the shower room when Vanessa was showering. I believe he was also on site with Aaron Robinson in the one of two armory rooms where she was "taken out". Be assured during their investigation, the FBI was fully aware of this as well as the "Higher Ranking" Officers including Vanessa's not to mention and including Major Gen. Scott Efflandt, III Corps deputy commanding general, and Army CID Special Agent Damon Phelp.
Why do you think all requests from the family were ignored over a 60 day period? Because that was the time needed to prepare and or  write a planned script and narrative leaving out all those involved IF and WHEN her body was discovered!
VIDEO "SNUFFED"
VIDEO DOCUMENTING SEXUAL HARRASSMENT HISTORY OF AARON WHEELER "SNUFFED"…soooooooooo what does that mean?????
Vanessa's mother Gloria….Her prayers are and will continue to be answered by Almighty God!
The names of those directly connected to the murder Vanessa Guillen is what the Congress of the United States needs to investigate. The sexual harassment, rape and murder of Vanessa Guillen is because of the documented Tik Tok connections which the "High Ranking Officers" of Fort Hoord and their "back up" AKA THE FBI attempted to hide using a "script" that was prepared to be launched if and when her body was found.
And who picked her up in a WHITE PICKUP? For sure it was not one of the sexual harassing Sargent's. It had to be a "High Ranking Officer" who she worked with and would of trusted. IT WAS A SET UP…AN ASSASSINATION!
VANESSA GUILLEN'S BEST FRIEN KRYSTA MARTINEZ DIED IN A CAR ACCIDENT or did she?— this is the same friend who started the search for Vanessa. The same woman who said that the military does more for a lost weapon, than a lost human. we all know this wasn't a coincidence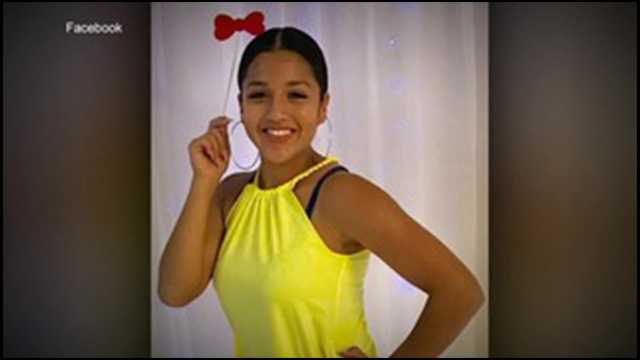 RAPED BEFORE MURDERED! Why wouldn't they? EVERYTHING WAS PLANNED! Was Vanessa Guillen RAPED before she was murdered???? I say YES!!! I say GANG RAPED!

1. Keep in mind that extreme heat speeds up the rate of decomposition. Keep in mind that extreme cold slows it down. Therefore: commit your murders in the summer.
4. In fact, buy all things related to your murder with cash. Duct tape, plastic bags, rope – all this shit will get you caught. Throw the receipts away immediately, in a public trash can in front of the store. And you probably shouldn't purchase the duct tape at the same time as the rope, the saw at the same time as the industrial-sized trash can.
6. Dump the body in a separate place than the murder scene. This way, the police will have to survey two spots before they can put the pieces of the murder together.
7. Cut off your victim's head and hands. Place these parts in a different area than the rest of the body
10. Arson is useful for eliminating evidence. Your fire might not get as far as you want it to, and the police will almost always recognize that it wasn't of an accidental nature, but it will make it difficult for the crime scene to remain untainted. Keep in mind: Set fire to clothes and curtains because they burn more quickly than furniture.
forensic evidence.4-6 In sexual homicides, the perpetra-tor may also try to minimise his contact with the vic-tim's body. It is rare for the perpetrator to return to the crime scene to indulge in necrophilia. 2 Some will try and dispose of the body by incineration, mutilation, disfigurement, deep burial, dumping it in…
What is the best way to clean up a bloody crime scene (homicide) with blood spilled everywhere if your intent is to get away with murder?
Cecily Anne Aguilar was fully aware of the plan to murder Vanessa. An adulterating harlot who willingly and without hesitation dismembered Vanessa's body. A MURDERER!
African American/BLACK Sergeant 1st Class Gregory McQueen PIMPED YOUNG WHITE FORT HOOD FEMALE SOLDIERS TO FT. HOOD "HIGH RANKING OFFICERS"!
– 62% of human trafficking suspects are African Americans
– 52% of all juvenile prostitution arrests are African Americans
– 40% of victims of human trafficking are African-Americans
– Human trafficking victims are typically poor and have a history of exploitation, substance or sexual abuse, learning disabilities and inadequate support systems.
My personal insertions below are based upon what I believe happened to Vanessa Guillen, by who and why. Sue me if I am "slandering" any of the lying murdering raping "domestic terrorists" named!
I take full responsibility even as I did when I exposed what happened to Toni Anderson at the hands of Kansas City/North Kansas City rouge cops and who were also protected by the FBI! (Sorry about any sentence and spelling errors.)

Personally I believe that Vanessa was raped by Sgt. Commander Aaron Wheeler and Aaron Robinson before they murdered her and that Wheeler was her "work superior/boss" or worked directly with the one who was.
She reported that two superior Sargent's had come into the shower when Vanessa was totally naked. Reports are that one was Hispanic (vulgar remarks) and the other African American/BLACK who I believe was Wheeler.
I believe that Wheeler took photo's of Vanessa to BLACK MALE her AKA "either do what I want (like sleep with me/RAPE!") or I will post your photos everywhere (like on PornHub)! Or to recruit her into the DOCUMENTED history of Ft. Hood BlackPIMPS run PORN HUB sex trafficking network. That is how a sexual predator works…pure evil and Satanic! Say Wheeler and Robinson and their supporting "High Ranking Officers" and staff.
Army CID said investigators had no "credible information" to assume that Guillen was sexually assaulted or sexually harassed. LIE!
Guillen's sister, Mayra Guillen, told NBC News' "Dateline" that her sister had told her that a sergeant had been sexually harassing her. Say Aaron Wheeler!
A supervisor who reported her accounted for on the day of her disappearance now says he didn't see her. Say Aaron Wheeler or his fellow Sargent on site.
This is an example of a Fort Hood BlackPIMPS run PORN HUB sex trafficking network by a Fort Hood feral African American/Black beast named Gregory McQueen who was guilty of pimping out Ft. Hood female soldiers to "High Ranking Officers" who are still at Ft. Hood and were never named in his case!
African American Human Trafficking Numbers Among the Highest in the Country. 62% of human trafficking suspects are African Americans. I say 80% and on Fort Hood 100%!

The murder/bludgeoning  of Vanessa Guillen may or may not have taken place in a armory building. The cleanup of her blood from thea hammer bludgeoning had to be done by the two if not more. Or she was  moved to where she was gang raped and then murdered.
There are tunnels under Ft. Hood and if under the armory where she was murdered or "removed", then that could be the reason they had her go to the "other armory" because of possible access to a tunnel using a fabricated "serial number assignment" for a 50 cal. and supposedly in a text on her phone that went DEAD AND AFTER NO COMMUNICATION TO FAMILY AND BOYFRIEND EARLIER IN THE MORNING!
Vanessa's body was moved and then cut into pieces and burnt and buried. That was necessary so as to "snuff" forensic evidence of a on site rape as well as to make sure her body would never be found given the effort and means to hide.
In spite of the back and forth reports, I believe Vanessa filed a rape/sexual harassment report and would of testified if alive. She shared with her mother about one if not both of her supervising Sargent's and Robinson and NAMED ONE and that was Aaron Wheeler! Can't testify about "reports" when there is a missing never found live Vanessa Guillen. And with her body mutilated and burnt, that insured destroying all forensic evidence of being raped.
Initially it was reported Vanessa was called into work on a day off one week after she filed the "sexual harassment"/rape report and this according to her family.
Vanessa was picked up from her barracks on the day of her murder by someone with a White Pickup. Who? It could of been one of her "harassers" or was he a "Higher Ranking Officer" like Col. Commander Jason Wesbrock and who would of been aware of Vanessa Guillen was going to be MURDERED! This would eliminate any worry on her part.
Who was Wheeler's and Robinson's superior and superiors? Where were they that day? And would she get into a truck of someone who sexually harassed her and or raped her?
Who had the entrance code keys to the armories?  Not Vanessa and not Aaron Robinson. Had to be superior Sgt. and or a "High Ranking Officer"…whoever picked her up in a White Pickup and took her to the armory.
ACCORDING TO SCRIPT! "High Ranking Officer" Army CID Special Agent Damon Phelps liar extraordinaire Damon Phelps LIED with the support of and endorsement of Major Gen. Scott Efflandt, III Corps deputy commanding general stated at a press conference there was no evidence of any sexual harassment or report by Vanessa.
Who saw Aaron Robinson with the Tuff box supposedly with Vanessa's body in it? And when did this "evidence" materialize? The day of the "crime" or later to fit into the 60 day prepared script?
Who saw Vanessa later alive? Who initiated the so called "pings" off her NEVER FOUND/LOST NOT WORKING PHONE after she was never heard again from family and boyfriend early in the morning?
Vanessa was reported to have checked into her barracks after working according to the COVID 19 schedule. This was a lie as was her being "seen alive" in the afternoon. Who reported/told these intentional LIES?
Who identified what Vanessa was wearing in such intimate detail? Wasn't family. Someone had to have a "close up". Who and when and where? NO ANSWER.
LIE! According to "High Ranking Officers" of Ft. Hood where mass shootings have taken place, on the day of Vanessa's disappearance there were no functioning security cameras! For sure, none near the armories! Fort Hood…the site of TWO MASS SHOOTINGS!
"The Army is working with Texas Rangers, Bell and Coryell County Sheriff Departments, the Texas Department of Public Safety, Texas Game Wardens, the FBI, and local police departments in its search for Guillen." The Brotherhood of LIARS!
LIE! "Guillen, a 20-year-old private first class in the 3rd Cavalry Regiment, was last seen April 22, at a Fort Hood parking lot. Her car and barracks room keys, identification card and wallet were found in the armory room where she was working the day she disappeared, Fort Hood officials have said." Script of lies that was prepared to hide the fact the "High Ranking Officers" and Army CID Special Agent Damon Phelps knew that Vanessa was already DEAD!

LIE! The military confirmed Guillen was last heard from at 11:30 a.m. based on phone records. The family's attorney Natalie Khawam said that a text was sent from Guillen's phone on the day she was last heard from, notifying a supervisor of a serial number of one of the weapons she had to review.Khawam questioned why such important military information would be texted and whether the text actually came from Guillen or someone using her phone. Guillen's phone has not been found, Rep. Garcia said.

"Khawam said the family shared with military officials that Guillen had told them as well as friends that a sergeant had followed her into a shower while she was naked."We suspect that person was her supervisor the same day after she was missing," the attorney said. SAY AARON WHEELER, supervisor or no supervisor…HE WAS THERE!
FOOTNOTES OF IMPORTANCE TO THIS CASE PER "ME"!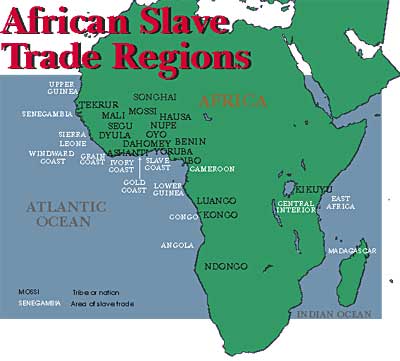 j
African American Dontell Jackson States that JEWS ARE RESPONSIBLE FOR SLAVERY…NOT WHITES!
CLICK MAP TO READ ARTICLE
Hello and welcome to my website We Thought They Were White. My name is Dontell Jackson, and like many African-Americans, I was brought up in a culture deeply infused with propaganda designed to lay the blame for all of the black race's ills on the white man. It was not until I began looking into the actual history of blacks, whites, and other races in America, that I came to realize that many if not most of the resentment that African-Americans harbor regarding our long history of abuse and exploitation has been intentionally misdirected by those who are most responsible for it, to shift the blame away from themselves as a people onto the white race who they regard as their enemies.
The reality is that the white race had little to do with the slave trade that took our ancestors away from Africa and sold them into bondage in the New World. That crime was committed not by White Europeans, but by Jews who were engaged in transatlantic commerce between the Old World and the Americas where they hoped to establish a New Jerusalem from which to rule the world by way of exploiting all races who were not members of their tribe of "chosen people." In their efforts to accomplish that goal, the white race has been hoodwinked and manipulated as unsuspecting pawns almost as much as the black race has been.
Blacks have been purposely misled by the Jewish people who, in previous centuries, built their fortunes in the transatlantic slave trade, and who continue to manipulate and exploit us even today. Because most black people make no distinction between Jews and whites, it is easy for the Jews to evade justice and escape the blame for the wrongs that they have inflicted on our people for centuries by convincing blacks that it was the white man who did it. In most cases the vast majority of the white race had nothing to do with slavery or other crimes that have been committed against our people. Whites were and continue to be exploited and manipulated by the Jews, the same as blacks, and their race is even more hated by the Jew, where blacks are simply disregarded by the Jews with indifference, as are other races. We are all simply pawns to the Jews who have no other use for us beyond being a source of profit to them and a weapon that can be used to help destroy whites, who they see as their sworn enemies, by encouraging us to breed with them until there are no longer any whites left.
 
Africans sold Africans into slavery documented
CLICK PICTURE TO READ ARTICLE
First, we find that during the 2012/2013 period, blacks committed an average of 560,600 violent crimes against whites, whereas whites committed only 99,403 such crimes against blacks. This means blacks were the attackers in 84.9 percent of the violent crimes involving blacks and whites. This figure is consistent with reports from 2008, the last year DOJ released similar statistics. Perhaps not coincidentally, that was the year Mr. Obama was elected president.
Interestingly, we find that violent interracial crime involving blacks and Hispanics occurs in almost exactly the same proportions as black/white crime: Blacks are the attackers 82.5 percent of the time, while Hispanics are attackers only 17.5 percent of the time.
And now, I have spoken the words which the Lord God hath commanded me.
They shall stand as a bright testimony against this people, at the judgment day; Whereof, they shall be judged, every man, according to his works, whether they be good, or whether they be evil;
And if they be evil, they are consigned to an awful view of their own guilt and abominations, which doth cause them to shrink from the presence of the Lord, into a state of misery and endless torment, from whence they can no more return: therefore, they have drunk damnation to their own souls.
Therefore, they have drunk out of the cup of the wrath of God, which justice could no more deny unto them than it could deny that Adam should fall, because of his partaking of the forbidden fruit; therefore, mercy could have claim on them no more for ever.
And their torment is as a lake of fire and brimstone, whose flames are unquenchable, and whose smoke ascendeth up for ever and ever.
Thus hath the Lord commanded me. Amen.
And thus the devil cheateth their souls, and leadeth them away carefully down to hell. And behold, others he flattereth away, and telleth them there is no hell; and he saith unto them, I am no devil, for there is none: And thus he whispereth in their ears, until he grasps them with his awful chains, from whence there is no deliverance. Yea, they are grasped with death and hell; and death, and hell, and the devil, and all that have been seized therewith, must stand before the throne of God and be judged according to their works, from whence they must go into the place prepared for them, even a lake of fire and brimstone, which is endless torment.
And whatsoever nation shall uphold such secret combinations, to get power and gain, until they shall spread over the nation, behold, they shall be destroyed, for the Lord will not suffer that the blood of his saints, which shall be shed by them, shall always cry unto him from the ground for vengeance upon them, and yet he avenge them not;
Wherefore, O ye Gentiles, it is wisdom in God that these things should be shewn unto you, that thereby ye may repent of your sins, and suffer not that these murderous combinations shall get above you, which are built up to get power and gain, and the work, yea, even the work of destruction come upon you;
Yea, even the sword of the justice of the eternal God, shall fall upon you, to your overthrow and destruction, if ye shall suffer these things to be;
Wherefore the Lord commandeth you, when ye shall see these things come among you, that ye shall awake to a sense of your awful situation, because of this secret combination which shall be among you, or wo be unto it, because of the blood of them who have been slain; for they cry from the dust for vengeance upon it, and also upon those who build it up.
For it cometh to pass that whoso buildeth it up, seeketh to overthrow the freedom of all lands, nations and countries; 
And it bringeth to pass the destruction of all people; for it is built up by the devil, who is the father of all lies; even that same liar who beguiled our first parents;
Yea, even that same liar who hath caused man to commit murder from the beginning; who hath hardened the hearts of men, that they have murdered the prophets, and stoned them, and cast them out from the beginning.