---
Richard Boyden of Independence and Essence White Face, 7, of Manderson, South Dakota, feed grain to two horses of a small herd belonging to her grandfather Woodrow Respects Nothing and his family on the Pine Ridge Indian Reservation, South Dakota, Christmas day. White Face said she had never been close to her grandfather's horses and was afraid. Boyden grabbed a piece of plywood with grain on it and coaxed the young horses to him so she could pet one.Paul Beaver/The Examiner
 Say $1,000,000.00 LAW SUIT!
Defamation of character occurs when someone makes a false statement about you that causes you some type of harm. The statement must be published (meaning some third party must have heard it), false, and it must result in harm, usually to the reputation.
Best have some evidence, documentation and "witnesses" because of you don't Sara E. Foster and Adam Steven…I have a lawyer who said you are going to be "owned"! Want to play this word game with me using a pathological gay queer bi-sexual RAPE PROMOTING dirt bag from a "documented family of in prison PEDOPHILES"…as a source of lies…(or your attorney for that matter) be my guest. I was there…saved my friends lives and then COMMERCE BANK treated my friends. Read and learn WHY they hate me!
Makala White Face. Manderson South Dakota. Article about her on below link. I stayed in the home of her Grandmother Wilda Black Bear many times. Wilda died of cancer. In her home there were at times close to 2o men women and children staying there because of abject poverty COMPLEMENTS OF THE WHITE MASONIC BANK CONTROLLED 1868 FT. LARAMIE TREATY BREAKING GOVERNMENT/JEWISH THIEVES WHO STOLE THEIR LAND, PUT THEM IN CONCENTRATION CAMPS ETC.
My x wife's "whorem0nger" AND MY REAL DEAL STALKER BILL BUNTING calls these people "PRAIRIE NIGGERS" and states that "ANY REAL MAN CAN RAPED ANY WOMAN HE WANTS…ESPECIALLY "PRAIRIE NIGGER WOMEN" AND THAT THE WOMAN BEING RAPED SHOULD ASK FOR MORE WHEN BEING RAPED"! What does that say about his and her feelings ABOUT CHILDREN? AND…he considers serial rapist Bill Cosby HIS HERO!
Tagging me with lies in contrast with me tagging you with the truth is an act of one who just got a lobotomy! I have lived on reservations among families with children and IN THEIR HOMES, counselled in the area of suicide with Native American youth and the list goes on over a 23 year span of time…say Pine Ridge, Rosebud, Cheyenne River and Crow Creek. I have been written up in national and local media.
LOTS OF REFERENCES TO MY CHARACTER in Indian Country and off! Never have I been accused of domestic violence or child abuse by anyone EVER or is their a record of in terms of a charge etc. ANYWHERE…(except by a pathological lying faggot named Bill Bunting and his whore which is ALL HERESY 🙂 ) Which by the way…say JURY TRAIL 🙂 is my direction to "DRAIN THIS SWAMP"!
But it is good you and your folks have done what you have done…because it is YOU who will be making YOU famous this time all by yourself! I have news media anxiously in the waiting too by the way…and some folks I know in NATIONAL MEDIA think this story will be of "readers interest" BIG TIME! And to think all you had to do was do the right thing in giving the MY FRIENDS the Cozart's a $100,000.00 donation I ASKED you for because of how your bank and employees treated her in her time of NEED AND LOSS AND CRISS…which confirms how heartless and Godless and SATAN OWNED Commerce Bank is in continuing to be who you are in word and deed spirit and truth. Did I hurt your feelings when I shared the fact I exposed your treatment of Laura Cozart and her family who were long time Commerce Bank members? Trust me…not even close to how Commerce Bank and YOU responded to her FEELINGS? Kind of reminds me of how the Nazi's treated Jews before they shoved them in the ovens (and I interviewed Holocaust Survivor Sam Nessbaum…2 times as a radio talk show host I have lived in Israel)

As a Vietnam Combat Veteran who is waiting for the one who sent me a death threat heard by Major Paul Thurman Independence Missouri PID (and I asked him after hearing it if I would be justified in putting a bullet in him if he showed up…ANSWER YES!…and has videos saying I never served etc. to show his face…who blogs the TRUTH using not nice vocabulary at times 🙂 What I do and have done is to expose liars, murderers and evil straight across the board. I document what I write about. Yes I make errors in spelling and sentence construction but I document what I put here whereas YOU HAVE NOTHING BUT HEARSAY (and if you "paid off a judge to support your lies…he will be " on the map too which is a very stupid move legally speaking 🙂 On a personal level…I was raised by women…my mother being beaten by a abusive dog so I know what abuse is and is not having experienced it personally.
Just for the "snap shot record sake"…IF I were to see a man rape or molest a woman or child including you or children in your family…I would put a bullet in them ON SIGHT even as I told cops that I know like Major Paul Thurman and Major Ed Turner Independence Police Department that I would back them unto laying down my life for them because that is who I am as a REAL MAN AND HONOURABLY DISCHARGED MARINE who will not ever have his 2d Amendment right I fought for be taken away unless I am guilty of a REAL CRIME that demands that!
What you read below is from my x wife who decided to follow and listen to the demons she in fact mentions in the email and why? Because YOU need to read it carefully because she WILL BE AT THE JURY TRIAL! 🙂 Be sure and read just how evil and abusive I was. And this after she left me…AFTER SHE BROKE THE NO CONTACT ORDER after I got out of jail and called me  CRYING SAYING SHE WAS SORRY ABOUT WHAT HAPPENED and wanted to marry me and DID!
As for the charges in OH HELL HOLE run by Nazi's…I had a gun in case her previous "boy friend" who beat her…and broke her shoulder…would of tried to hurt her when I was visiting. The "Member of the Peodophile infested Catholic Church Judge Januzzi (who  took communion from Priests who molested children) would not let her testify. I was denied every Constitutional right in his owned by Satan court because I exposed his Satan owned "brothers in black robes" as well as being a Sodom infested member of the Democratic Part! So what he did was personal on his part! Like prosecutor said…"HE HAS NO RECORD"! but he made up charges for one reason…to destroy me following the lead of the same demons as this judge! Did you read that Foster and Steven?!
Dearest Richard, I know you said to never write etc. To you ever again and I understand n I truly dont blame you. I was trying not to but I thought maybe I could just one last time Please. I know there are no words that can change what I have done. I wish n pray n beg God that it could have n that you wouldn't feel as me as you do but I understand why. I really do now. I deserve the this anger with what I did n said in anger that wasn't even truly me at all and I really don't believe those bad things about you at all. It was not my heart n mind speaking. I didn't have the strength to fight off all the demonic forces and if what you say is true about me, then all the more was I in over my head to help myself and so I completely failed as they wanted n they tried to destroy you in the process.I only want to address my part in all this and words don't really help I know this.
I am so truly sorry with all my heart n soul. I don't deserve you. I know I will painfully regret my actions forever. I ask Jesus how could this have happened? He has shown me in many many ways as to how, why, where n what my part was in all this n why I failed even in the "good intentions" I wanted to walk together on the higher road for your ministy's sake and our marriage but I failed miseribly. I still ask God how can this be as I walk through the cemetery and I already know the answer but still I ask again n again.
I thought I had forgiven but the trickster seeped in and stopped the healing for both of us unfortunately. I am not asking for you to forgive me although I wish you could just for your own peace of mind and spirit.
You are a good man and part of the reasons why I left is because I knew I blew it. I tried to Justify some things but no way was that going to work with God and he loves you very much and I shamed you both and I am so very very sorry. I pray for your life to be so blessed and I was going to wait the day b4 my phone runs out so I wouldnt be tempted to contact you. But it is Sunday n thought I would today. I think I left some n bags or something got mixed up idk haven't went through much or care to. I will give all back n pay you back2. I do know that I have never cheated on you ever and I couldn't and wouldn't. I do pray the best for you because I'm not it I guess/I know. I so wanted to be but failed. I love you n miss you, my eternal love lost*

(Footnote: She left the whore monger 4 times! 🙂 )
Read why this heartless MAN RUN bank should be boycotted out of business by all WOMEN (family, friends, business peers, businesses and MEN…

if this was your WIFE, mother, sister, child or relative etc. suffering the same LOSS…how would you feel?!

)



"We don't let customers behind the counter for security reasons". It sure is nice that gun toting criminal murdering bank robbers follow that rule and their not even customers! In fact…most all LE released video's have bank robbers following that rule including the "No Gun's Allowed" rule!
So here is a long time identifiable customer who comes in to deposit at least 4 thousand dollars…donations from those responding to her loss of home…almost death…nothing but the clothes on her back…crying…upset…and in NEED to use the restroom because…as if she is going to STEAL BACK THE MONEY SHE DEPOSITED! But the heartless women who think like the men behind the counter had to do their MAN/NAZI THING and let her SUFFER while she is weeping uncontroably! F WORD KEMPER AND COMMERCE!
Wait until

WOMEN

in

WOMEN

run businesses, organizations and media read how a Commerce Bank

WOMAN

customer was treated!




Warning!!! Graphic Imagery! Graphic "Language"!
Below is information exposing in word and image what this
WOMAN

customer of 10 years experienced personally at the hands of Commerce Bank on January 2, 2018!
Kemper's Commerce Bank
760 SW Us Highway 40

Blue Springs, 

MO 64015 (800) 453-2265
Please listen to the voice of Mrs. Howard Cozart as her home and ALL her and her families belongings are burning. Hear her cry out to God and pray for help! Kemper's Commerce Bank denied her to use of the rest-room 2 day's later on 2 January 2018…AND TREATED HER WORSE THEN A DOG!
Did you listen ladies? IF this was you and this happened to you and you went to your bank in the same set of circumstances and experienced the same to deposit donations from those who "had a heart"…HOW WOULD YOU FEEL? Would you still continue to bank there? And if you worked at Commerce and were aware of this…would you continue to work there? And if you were "networked" socially and in business with Commerce…would you want to continue? And if you were a organization like FORBES who gives out awards to Commerce Bank…would you continue after learning how the MEN in control including "ownership" etc…had a "MANmade policy" that allowed for this this
WOMAN

customer to be treated knowing that they viewed

ALL WOMEN

in the same context? The "no restroom for customer" excuse is without excuse in this case. She shared with them what happened…crying…and her urgent need IGNORED! Sounds like how a Jew would be treated by a Nazi!
 
Howard Cozart's direct contact number is 816-694-2284 for anyone who would prefer to talk direct and privately in terms of helping his family and him. You can contact him by email also      htc55llc@gmail.com
I was with Howard Cozart…Laura Cozart's husband on the day this happened. She called him crying, upset and shared with him how she was treated…not being allowed to use the rest-room during her time of extreme physical need. And there was more disrespect inflicted which I am not sharing.
Howard was angry to say the least…say seething. It was his wife. They had just lost everything except for the clothes on their back and now to experience this! There lives were barely saved with that of one son Gabriel. She as a known customer was in the bank to make deposits of DONATIONS from those who saw what happened to her and family and acted in LOVE to assist them. Then THIS! Amazing huh?
Shortly after I googled Commerce and found the "only" woman named Sara Foster in the Executive Hierarchy among 12 men. Believing she would be "empathetic" and respond I called and left a message for her to call me so I could share what happened to Mrs. Cozart. Did I get a response from the Executive Vice President for Talent & Corporate Administration for Commerce Bancshares Inc. ?
Nope…rather she handed the job to a "MAN"Adam Steven, Commerce's regional director for retail banking. His "song and dance" was to justify and confirm KEMPER'S heartless gender insensitive business "rest-room policy" as put in place and maintained by 12 Neanderthal MEN and endorsed by their one "TOKEN wannabe" woman! And guess who designed the Commerce Bank layout which by "MALE" perspective has and still fails to take into consideration the needs of women…let alone
WOMAN

customers.
Since then…I have "surveyed" close to 20 women and shared the experience of Mrs. Cozart with them. Everyone said they would leave Commerce if they banked there and or WOULD NEVER BANK THERE!
I also talked with two Bank Presidents that I know and shared Cozart's experience. They were shocked to say the least and encouraged me to share with the public the "rest-room policy" of Commerce "RUN BY MEN" Bank because they found NO justification to not let a
WOMAN

CUSTOMER use a rest-room and especially during a MENstrual Crisis".
For a woman reading this who works at Commerce should ask herself how would you feel if this happened to you or your mother or sister or child. Would you find another bank to work at or stay with this bank? Tellers at other banks said they would leave when I shared the above. Most all the women I shared the experience Mrs. Cozart had said they would be MORE then willing to share this information with businesses they work with, family and friends etc. to expose Commerce Bank.
In my messages left with Steven, I said I would not share this blog IF Commerce would donate to the Cozart's the money needed to purchase a new residence equal to what they lost AND BECAUSE OF how they treated Mrs. Cozart.
Guess what? I changed my mind! I didn't and don't expect the "MEN" running this "Neanderthal BANK" to do a thing for the Cozarts. No mercy for Laura Cozart by this money driven bank and so no mercy from me! Tit for tat boys…because I have a major problem with those who abuse women…especially in a time of crisis and need! You crossed the line!
The below information and "memes" etc. include WHERE this blog is going. Are you reading "KEMPER'S"? And if those reading this and more so WOMEN who can empathize…want to help this family, then please to to the GoFund Me that is linked. When you do…notice the name missing that should be there!
Introduction to the Cozart GoFundMe Page.
"On Dec. 31, 2017, the Cozart family lost their home, barn, and all their belongings and professional equipment in a devastating fire. The Cozart family are dear friends who have always been there for many people throughout the years. Unfortunately, they did not have insurance, so this is a profound loss. We believe the estimated loss could exceed $145,000. This total of $145K is based on estimate of the house ($75K), barn ($30K), professional equipment ($10K), and other items such as clothing, furniture, appliances, and household items ($30K).
It's a long recovery road ahead for the Cozarts!..Howard lost his tools for his small job contractor business. Laura is a Deaf Interpreter/Educator and she lost all her books, supplies, etc to help her develop lesson plans for her students/families. Their daughter Elizabeth just graduated from college and starts her new job next week. Their son Gabriel is in college studying music and lost his instruments and lap top. He is going to school to be a music teacher. Their son Matt lost all his clothes, shoes, and all personal effects. Their faith is caring them through this very difficult time and the love they have felt from the community, church members, and friends have been a blessing. We appreciate any help whether it be large or small.
Or donations can be sent in their name to Central Bank of Odessa Missouri. Address: 416 N 2nd St, Odessa, MO 64076. Thank you.

Now for the "Rest of the story"!
CLICK PHOTOS FOR ENLARGED VIEW


The "subliminal view of

WOMEN

" by the  Kemper's and his "boys" as well as those they hire (including heartless

WOMEN

) at Commerce Bank who are "screened" to think and treat women like they do!


Forbes Names Commerce Bank One of the Best Mid-Size Employers in America!
"Statista asked workers to rank how likely they were to recommend their organization to friends or family on a scale of one to ten. The results from this survey were the most important factor in determining a company's rank on the list"
Commerce took the third highest ranking among the other banking and financial services companies on the list. In speaking to this recognition, Sara Foster, executive vice president, talent and corporate administration, said, "Recruiting and retaining top talent has become increasingly more competitive as employers across the country seek to hire the best and the brightest. At Commerce, we believe our employees are our greatest asset and we are thrilled to be recognized by Forbes as one of the country's best employers."
Sara Foster – Executive vice president, chief human resources officer and director of internal support services, Commerce Bancshares Inc. passes Commerce Bank's WOMAN customers "soaked in blood tampon " to….
(She serves as the Chairwoman of the Board of Directors of the YWCA of Metro St. Louis. She serves on the Board of Directors of Big Brothers/Big Sisters of Eastern Missouri and serves on the University of Missouri – St. Louis Chancellor's Council.)
Adam Steven, Commerce's regional director for retail banking. He has been involved n approving the layout design of Commerce Banks! 🙂
"It takes a certain sense of persistence to come up with a creative solution," he said. "I don't like to give up until I'm absolutely certain we've done all we can to help our customers."
"I'm not afraid to try something new," he said. "I never want to be afraid to ask questions, because you miss an opportunity to do your job well if you always do it the way you've always done it."
"Adam Steven, Commerce's regional director for retail banking, said the new bank design "will be more reflective of changes in the banking industry … where bankers will be able to move more freely through the space and assist customers." ….except for WOMEN customers in "crisis"!
Read more here: http://www.kansascity.com/news/business/article102915142.html#storylink=cpy
Like father like sons IS Commerce Bank!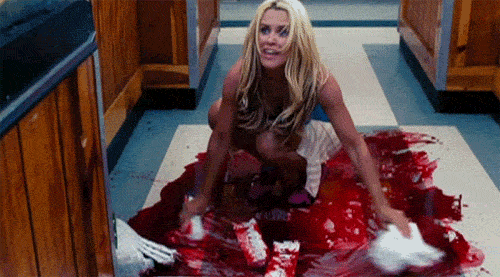 Commerce Executives ALL "MEN" except for their "Token"
WOMAN
Commerce Executives…ALL MEN and one "TOKEN WOMAN"! Now it should make sense why WOMEN should avoid this bank like a "SEXIST PLAGUE" as evidenced by what happened to

WOMAN

customer Laura Cozart!
Commerce executive photos are available for media use. Please download the photos below by right clicking on the photo and saving the picture. If you have any questions or need an executive not listed below, please contact us.
David W. Kemper
Jonathan M. Kemper
John W. Kemper
Chairman and Chief Executive Officer,

Commerce Bancshares, Inc.

Chairman and Chief Executive Officer,
Commerce Bank

Download:
High Res

Vice Chairman, Commerce Bancshares, Inc.

Chairman, Commerce Bank, Kansas City Region

Download:
High Res

President and Chief Operating Officer,

Commerce Bancshares, Inc.

President, Commerce Bank

Download:
High Res

Charles G. Kim
Kevin G. Barth
Daniel D. Callahan
Chief Financial Officer, Commerce Bancshares, Inc.

Download:
High Res

Executive Vice President, Commercial Line of Business, Commerce Bancshares, Inc.
Executive Vice President, Commerce Bancshares, Inc.

Chief Credit Officer and Chief Risk Officer

Download:
High Res

Sara E. Foster
Robert S. Holmes
V. Raymond Stranghoener
Executive Vice President, Commerce Bancshares, Inc.

Chief Human Resources Officer and Director of Internal Support Services

Download:
High Res

Executive Vice President, Commerce Bancshares, Inc.

President and CEO of Commerce Bank's St. Louis Market

Download:
High Res

Executive Vice President, Trust Line of Business, Commerce Bancshares, Inc.

President, The Commerce Trust Company, a division of Commerce Bank

Download:
High Res

Jeffery M. Burik
Michael J. Petrie
Scott Colbert
Senior Vice President, Commerce Bancshares, Inc.

Director of Commercial Card and Merchant Services

Download:
High Res

Senior Vice President, Commerce Bancshares, Inc.

Director of Community Bank Administration

Download:
High Res

Chief Economist and Director of Fixed Income, The Commerce Trust Company, a division of Commerce Bank

Download:
High Res

Joe Williams
Chief Investment Strategist, The Commerce Trust Company, a division of Commerce Bank

Download:
High Res
Just some of the
WOMEN

groups and organizations this blog is going to!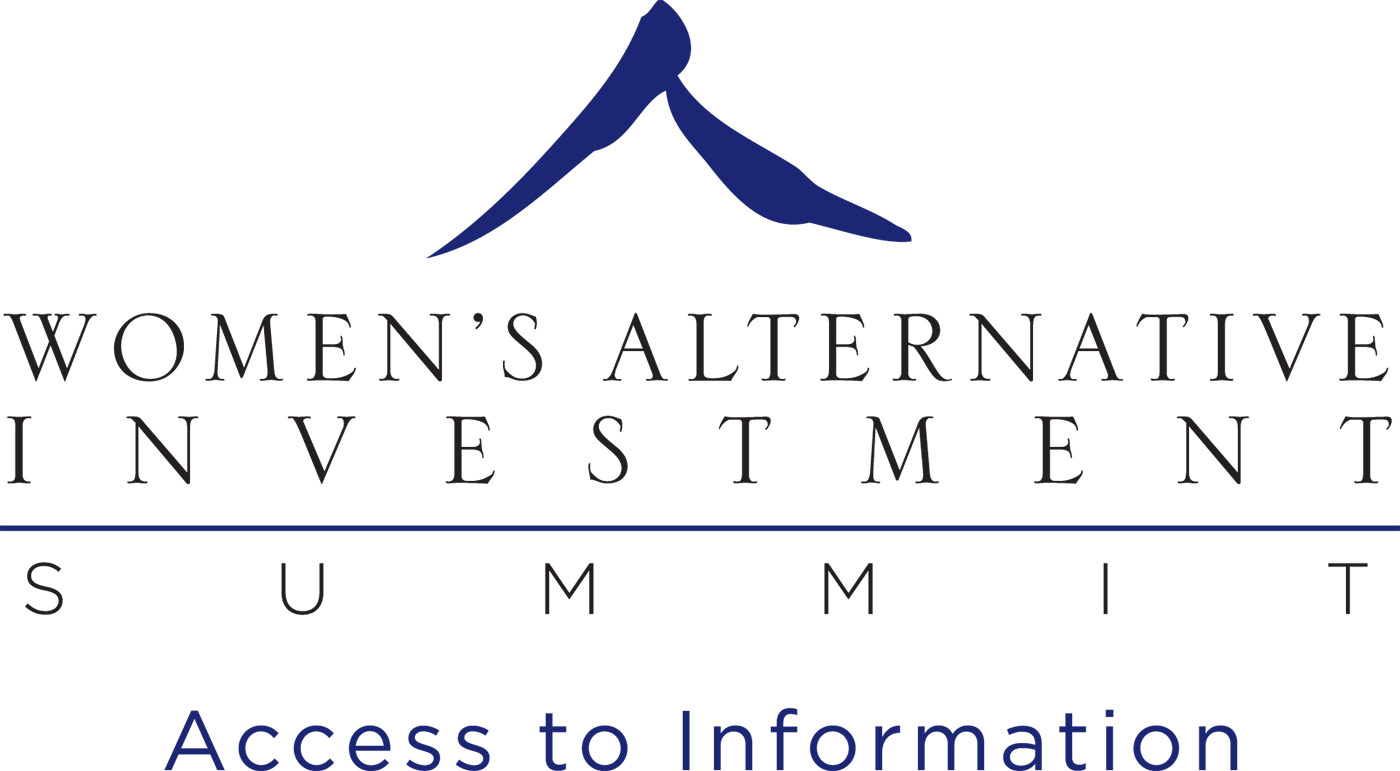 Women

who Commerce Bank would NOT allow to use the rest room during a MENSTRUAL CRISIS  as customers let alone just being in "need"!
But they do represent…can you say WOMEN

that will know about how Commerce treated

"WOMEN CUSTOMER Laura Cozart"!


OneKC for Women is an umbrella alliance that brings together several organizations, all dedicated to providing resources, opportunities & connections for
WOMEN
who are going to read about Commerce Bank and the Kemper Family!
CLICK ABOVE LOGO PLEASE FOR WHERE THIS INFORMATION IS GOING TO BE SHARED!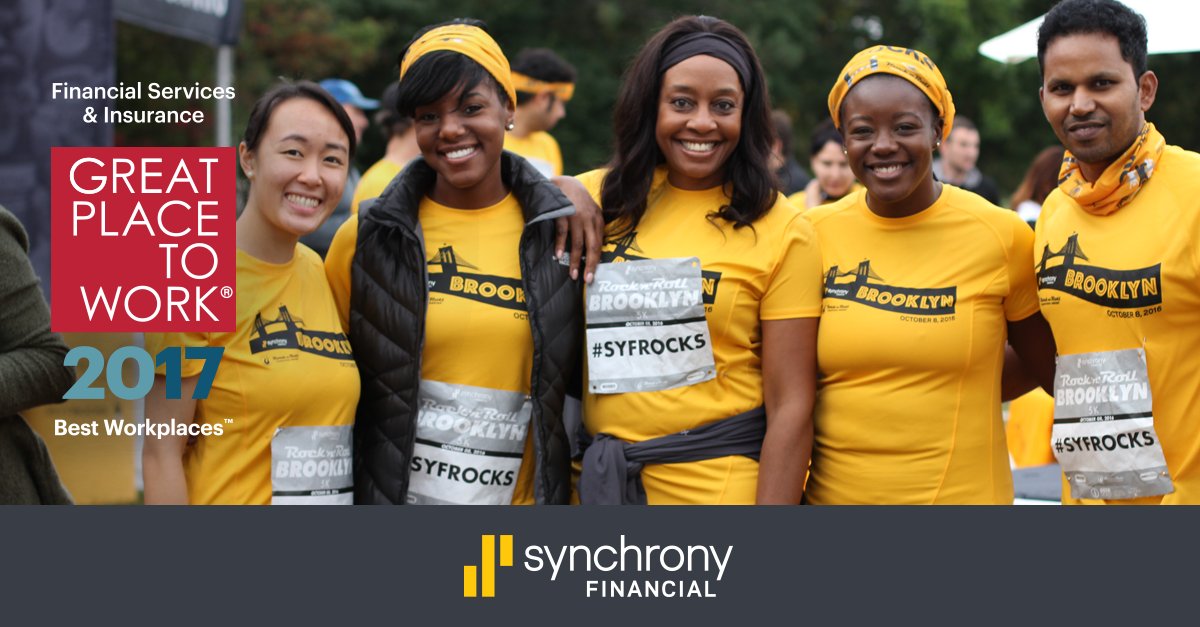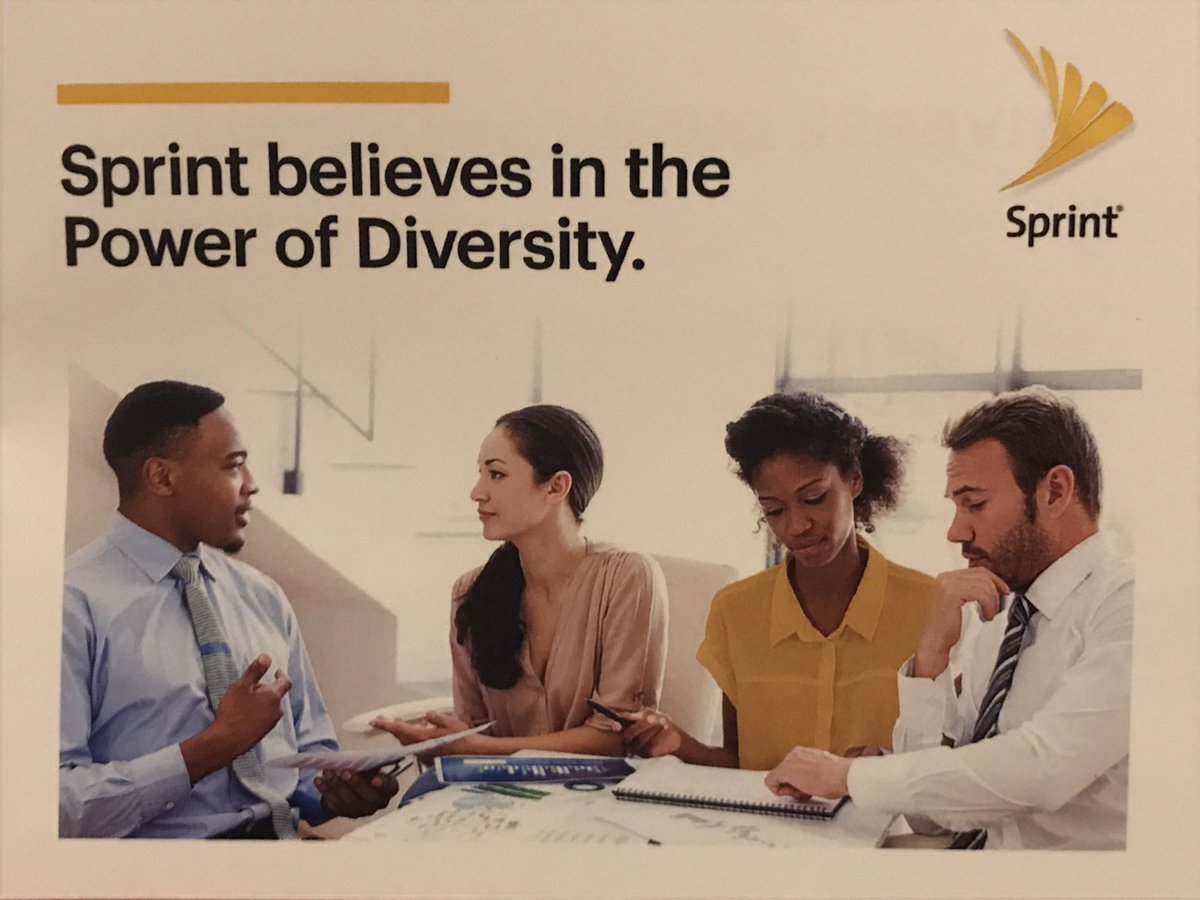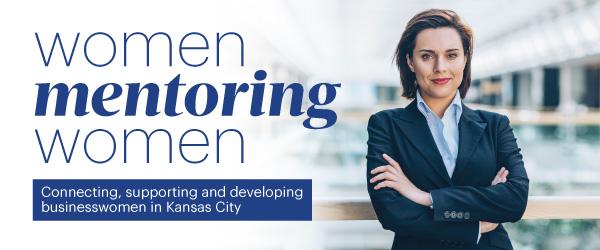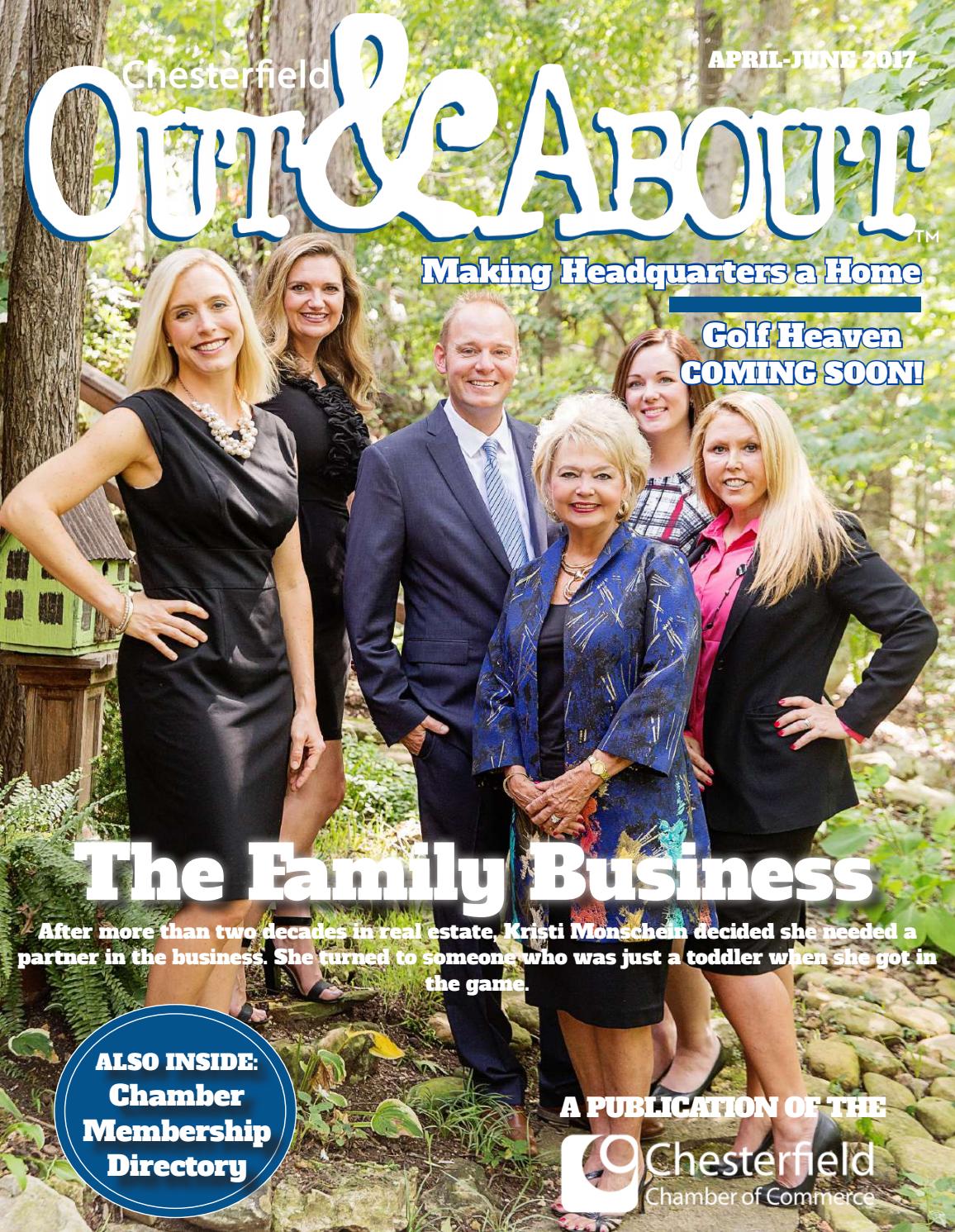 Oscar Sponsor
The 11th Annual Women's Private Equity Summit
The Must-Attend Industry Event for Senior-Level
Women in Private Equity and Venture Capital
A conference to enhance networking, fundraising
Wait until the

WOMEN

in these

WOMEN

run businesses, organizations and media read how a Commerce Bank

WOMAN

customer was treated!