Dennis Banks, John Trudell, Vern Bellecourt and their "Godfather" Senator James Abourezk gave the order to MURDER Annie Mae Aquash!
HISTORY OF WHO WAS INVOLVED IN THE MURDER OF ANNIE MAE AQUASH
Realistically speaking, it no longer matters what witnesses may have said about what happened to Ray Robinson in light of the fact that he was shot by David Hill on orders from "I can't remember a Black man there" Dennis Banks!
Facebook Page For Justice For Perry Ray Robinson Jr. 
https://richardboydenreport.wordpress.com/2015/01/04/for-the-american-indian-movemement-the-only-good-nigger-was-a-dead-nigger/
Forward: "Got some interesting info to share…individual came forward eyewitness to where Chris Westerman buried Robinsons body after David Hill shot Robinson, Thunder Hawk & Decora let Robinson bleed to death, & it come to light Joseph Trimbach was helping Hill after WK, the shooter, John Trimbach writing another book, wanting docs & proof when always knowing the truth about the Robinson & Aquash murders…fool me once shame on you, fool me twice shame on me! You were right on not to trust John..stayed around long enough to find out what he thought I had, only got enough to flush out the truth. Check out the Richard Two Elk video he filmed of Two Elk while the two were at the Dick Marshal trial March 2010…I set the stage for John to ask Two Elk about threatening me Aug. 2008…Two Elk comes unglued.
This compliments your post, Rezinate.
Best, LBW/"Looking Back Woman"/Suzanne Dupree https://rezinate.wordpress.com/2015/12/08/coconspirator/
Black Civil Rights Worker Perry Ray Robinson. went to Wounded Knee in 1973 for the purpose of helping find a peaceful solution to what was taking place there. He was a supporter of and participated with Martin Luther King Jr. in the Civil Rights Movement and believed that "non-violence" as a protest tactic would bring the needed results to the demands being made by the American Indian Movement at Wounded Knee.
This was not what the the founders of and then active members of the American Indian Movement thought and wanted. Their response to Robinson's "spirituality" was to murder him while racially profiling him as a "nigger".
The American Indian Movement in 1973 had those in the know as to what happened to Robinson and or were there including AIM Chairman at the time John Trudell and Dennis Banks. It was Banks who gave the order to David Hill to shoot Robinson. Banks also directed where Robinson's body was to buried at Wounded Knee…which spot has yet to be located. . Other prominent AIM leaders/members at Wounded Knee at this time included Russell Means, Leonard Peltier, Leonard Crow Dog, Clyde Bellecourt, Carter Camp,  and FBI operative/AIM member Doug Durham and Annie Mae Aquash who was murdered by AIM in part because she was a witness to Robinson's murder.
The FBI And Their Complicity
With their "COENTELPRO" operative Durham on the inside at Wounded Knee (Dennis Banks "best buddy") when Robinson was shot, it would take the "White Supremacist" FBI operating in South Dakota 41 years to state "a black civil rights activist was killed during the 1973 occupation of Wounded Knee and concluding finally that it suspects militant members of the American Indian Movement are responsible". Oh really? !
FBI Agent and Special Agent In Charge at the time was Joseph H. Trimbach. Trimbach knew for a fact that David Hill shot Robinson. Trimbach and the FBI also gave Hill a "free won't go to jail" card. His son John M. Trimbach with his father wrote a book entitled "The American Indian Mafia". In their  book there is no reference or hint that that the FBI knew that David Hill shot Robinson on orders from Dennis Banks which means that the FBI is complicit in the murder of Robinson.
According to the FBI documents (edited and/or changed for "cover their ass" purposes), an unidentified cooperating witness told agents that "Robinson had been tortured and murdered within the AIM occupation perimeter, and then his remains were buried `in the hills."'
Another witness told agents that Robinson was in Wounded Knee for about a week and had difficulty adjusting to the lack of food, the chaos of the scene and the unilateral AIM command. That witness said Robinson immediately wanted to open discussion in the bunker about AIM's strategies but no one listened or took him seriously. This led to a heated exchange with Dennis Banks who was infuriated that Robinson would not pick up a gun.
One story is that he was taken to a house by a security team. When Robinson grabbed a knife from a table, he was circled by AIM security guards, according to the witness. A shot rang out, and Robinson's eyes "rolled up as he went down.
Another story. "He was sitting on somebody's porch eating oatmeal. An Indian dude came up, ordered him to go see Dennis Banks. Ray said, 'In a minute – I'm eating my oatmeal – I'll go when I've finished.' The Indian dude got affronted by Ray's lack of servility. The Indian shot Ray dead," Cheryl Robinson, Rays wife wrote.
These versions are embedded with lies and half truths for the purpose of hiding the shooter David Hill as well as denigrating Robinson.
Ray Robinson was at Wounded Knee no more than a week but quickly got a reputation as unwilling to take part in the fight, said Richard Two Elk of Denver. On the day he was shot, Robinson had again refused to pick up a gun, Two Elk said.
"He constantly annoyed us and got on our nerves in the bunker," Two Elk said.
"What we know is the guy died. The guy got shot. But I didn't see a fatal injury. I didn't see him die. I didn't know what happened to him. There's some discussion that after he was shot, he may have been shot again or something else might have caused his death," Two Elk said.
Ray Robinson's leg wound didn't appear to be planned, he said.
Another account outlined in a Feb. 1, 1975, letter from Deming to Cheryl Robinson suggests another source said Ray Robinson was shot after being loud and trying to lead AIM members.
"And the Indians didn't appreciate it. And told him so. And Ray pulled a gun," Deming wrote. "And the Indian he'd pulled a gun on shot him in the leg. Not with intention to kill or maim … but intention simply to get the situation under control. The wound was not a bad one."
The source said Ray Robinson was taken to a hospital and not seen again, Deming wrote.
In an earlier letter, on Dec. 29, 1974, to Deming, Cheryl Robinson wrote: "I'm almost sure that he wasn't wounded in the leg first, then offed later."
Also there was the "racial component" that was in the undercurrent at Wounded Knee then.
According to one former AIM member, Robinson was described as a "loud mouthed nigger".
Summary
Realistically speaking, it no longer matters what witnesses may have said about what happened to Ray Robinson in light of the fact that he was shot by David Hill on orders from "I can't remember a Black man there" Dennis Banks and with the "cover-up approval" of the FBI to this day!
P.S.
It should also be noted that back then when all of this was taking place in South Dakota in 1973, the FBI was a "White Supremacist"/KKK run outfit. Example would be in how they protected (allowing him to be elected SD Governor) Bill Janklow a JEW and serial rapist of Indian girls and co-responsible for the murder of one Jancita Eagle Deer, his baby sitter on the Rosebud Sioux Tribe Reservation who he brutally raped. She was found dead 2 weeks before she was to testify to being raped by Janklow which would have ended his political future.
One witness had stated that Eagle Deer was last seen alive with would you believe, the one and only FBI operative Doug Durham! When her mother Delphine tried to get her death investigated, she was found dead also. Any FBI investigations? You get one answer.
For me it is still mind boggling that Black/African Americans in government, the media, academia, sports, Civil Rights leaders, Church leaders, and even the Nation of Islam and the "Old" and New Black Panther Parties, that few if any have shown any compassion and interest in Robinson's story then you would find at local Klan meeting in Robinson's home state of Alabama and I would add…to their condemnation in the sight of God and man because Robinson's innocent blood is still crying from the ground and to this day no one hears.
http://www.indiancountrynews.com/index.php/investigations/ray-robinson
https://www.facebook.com/pages/Justice-For-Perry-Ray-Robinson-Jr/204048599663045
http://en.wikipedia.org/wiki/Perry_Ray_Robinson
http://www.buffalonews.com/20130704/New_suit_seeks_to_know_fate_of_civil_rights_activist_who_vanished_in_1973.html
Yesterday Dennis Banks died. He was one of the last AIM leaders who were at the 1973 Wounded Knee occupation and who knew where my husband was buried after being shot in the leg by an AIM member. The successful coverup by all the top AIM leadership and the FBI protected a high level collaborator. Who that collaborator was/is will probably never be known. However, it is still not too late to let our family know where my husband's body is located. Let the bad deeds be cleansed from the consciences of the owners of the violence against our family. Let me know where Brother Ray is buried!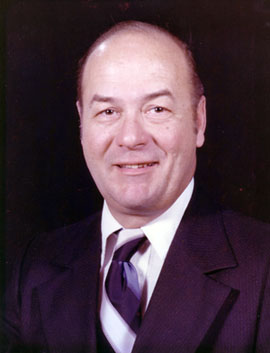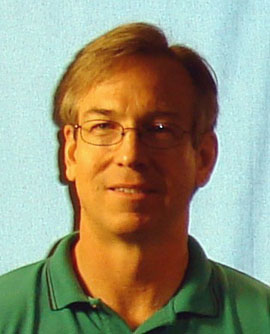 NOTICE! Ray's wife had the opportunity to go and retrieve Ray as I connected her to "one in the know" AT WOUNDED KNEE who KNEW where he is buried. But…instead of calling and going with the media…she chose to listen to the JEW attorneys and Mr. "Con-Intel" Paul DeMain and ignored that opportunity to retrieve Ray. DeMain is her "handler" and those JEW attorney's are in direct collusion with the FBI who had their "ops" in AIM as well as the Agent in Charge at Wounded Knee Joseph  Trimbach Sr.s who also KNEW where Ray was buried as does his son John Trimbach left that information out of his PROTECT THE FBI book "The American Indian Mafia"
DOCUMENTATION OF HISTORY OF THE MURDER OF ROBINSON AND THE COVER-UP AND BY WHO
https://richardboydenreport.wordpress.com/2016/01/20/black-civil-rights-workers-murder-remains-hidden-by-obama-and-fellow-blacks/
https://richardboydenreport.wordpress.com/2016/02/06/updated-black-judge-michael-davis-complicit-with-tutor-clyde-bellecourt-in-murder-of-black-man-perry-ray-robinson-jr/
https://richardboydenreport.wordpress.com/2016/05/24/short-historical-factoid-compilation-of-american-indian-movement-history-not-seen-anywhere-else/
https://richardboydenreport.wordpress.com/2016/02/17/stanley-nelson-director-of-black-panther-party-film-ignored-murder-of-black-civil-rights-worker-at-wounded-knee/
https://richardboydenreport.wordpress.com/2016/04/20/murderer-clyde-bellecourt-cursing-asu-with-his-presence/
https://richardboydenreport.wordpress.com/2016/03/11/house-nigger-attorney-general-loretta-lynch-complicit-in-obamas-cover-up-of-perry-ray-robinson-jr-murder/
FAUX "Medicine Man" and MURDERER Leonard Crow Dog
Leornard Crow Dog shares truth about the MURDERS BY AIM AT WOUNDED KNEE 1973
Everyone is familiar with the murders that took place during the rampage at WK2 as led by Means, Banks, and others under the "spiritual guidance" of Crow Dog.
They've toiled long and hard to cover up the truth of it-but as you will see below there's more to the story than their version in a conversation that took place in 2001:
LCD: You know what? I'm worried. Granddaughter, what I'm what I'm worried
is his: Here id Wounded Knee, Got it? ( this while Crow Dog is using a
stick to draw in the dirt) And there's, somebody's gonna' buy that land,
part of that land.
CW:Somebody's gonna' buy part of Wounded Knee?
LCD: Yeah.
CW: They can do that?
LCD: Yeah, they can do that. The Wounded Knee, the bank, the bank control.
So remember where these people are buried? Not the burial ground.
CW: Yeah.
LCD: That's our.
CW: The trading post?
LCD: And this way, and that ( drawing with the stick again) The black man.
CW: Now are they, are they under the trading post or the museum? The museum.No?
LCD: Right here. Right here, that's where buried. Those people.
Crow Dog says he people are not buried under the trading post. He expresses
his fear that the bodies will be found if somebody buys the property.
LCD: And uh, what's gonna happen is there's gonna' be some indictments. And
the indictments might be…if archaeolgists soils checked. This dirt here
come from a few miles from here. It was red dirt. And this was regular
sand.
CW: Um hmm.
LCD: So if they soil checked, somebodys gonna' get indicted.
CW: Cause the dirt is different?
LCD: No. The dirt has been moved. The soil has been  moved. So, good of you
to come. Sometime, you talk with Dennis, you have to go, you have to, tell
him I really want to see him before sundance.
LCD: If they pressure Clyde, Clyde might say something.
Crow Dog is also worried  that Wallace Black Elk will tell. Crow Dog says that Black Elk's son Tony relayed a message to him to the effect that if anyone messes with him he will tell where these people are buried. Crow Dog says they need to get an actor or somebody to buy Wounded Knee property, then remove the bodies, then…give it back to the Oglalas.
CW: I didn't know there were any white people here> I thought it was just
the black guy.
LCD: No.
CW: HMM
LCD: the other one was I think, just like a Sicilian, or one of those….
CW: Italian or something?
LCD: Yeah
Crow Dog relates an incident a couple of years after Wounded Knee where some
people were going around showing some pictures of the black guy, trying to
find him. CW then tells Crow Dog that the black guy's wife showed up in Portland showing around a picture of him.
CW says says Madonna Thunder Hawk told her that woman did the same thing in Rapid City at her school. Crow Dog responds "So maybe they're not informers". Crow dog says that as recently as three weeks prior to this conversation, he was aware that the guy's family was still asking around about him. Crow Dog expresses another concern that the bullet did not exit the black guy.
LCD: So what's gonna' happen is this. Somebody has to talk to these people.
CW: Which people?
LCD: The black people and those…
CW: The ones who are looking?
LCD: Yeah. Talk to them and calm 'em down. While we get somebody to find them
and blame the Feds.
The "black guy" is obviously Perry Ray Robinson Jr. And the question should arise is why is it so imporatnt to talk to Dennis Banks? I think that's equally as obvious-the concern expressed regarding Clyde Bellecourt can only mean he has knowledge of the murders as well and is seen as a weak link.
The last statement of "blame it on the Feds" speaks volumes of the long standing strategy of blaming everything on the feds and how people have been duped for decades.
The Creator tore the throat out of this lying serial raping murderer Russell Means and now in HELL
LIAR AND MURDERER JOHN TRUDELL
IN HELL LIAR AND MURDERER JOHN TRUDELL
DOCUMENTATION OF INFORMATION EXPOSING THIS COLLECTIVE OF LIARS, MURDERERS, RAPISTS AND PEDOPHIES
https://richardboydenreport.wordpress.com/2015/12/10/obituary-for-john-trudell-dead-from-creator-allowed-karma-cancer/
https://richardboydenreport.wordpress.com/2016/03/18/proof-john-trudell-and-jew-bruce-ellison-were-complicit-in-the-murder-of-annie-mae-aquash/
https://richardboydenreport.wordpress.com/2016/03/12/james-abourezk-exposed-as-israelamerica-hating-nazimuslim-and-godfather-of-obama/
https://richardboydenreport.wordpress.com/2016/06/06/john-trudell-and-his-synagogue-of-satan-jew-attorney-bruce-ellison-busted-for-their-role-in-the-murder-of-annie-mae-aquash/
https://richardboydenreport.wordpress.com/2016/04/12/the-individual-who-gave-the-order-to-rape-murder-anna-mae-aquash-was-aim-us-govt-handler-the-syrian-sioux/