https://richardboydenreport.wordpress.com/2017/05/29/evidence-points-to-nkcpd-cops-bill-ficken-patrick-romine-and-christopher-kimmel-murdering-toni-anderson/
Here ya go "Justice For Toni Anderson" girls! You want to listen to liars…then be my guest and YES…I did feel the presence of Toni when I was spiritually moved to purse Justice for her and that is why I tagged NKCPD in the beginning only to be hated and criticized. And I tagged and bagged NKCPD rogue thug terrorist cop Bill Ficken and what I felt led to share about what happened to Toni Anderson. Yet YOU are going to listen to those who spawn lies about me! Then you can be with them in the realms of eternity because I know for a FACT Toni Anderson is a witness to what has happened and knows the truth about who I am and am NOT!
I may "swear" and get a bit "caustic" with the liars, dirt bags and a particular named "son of perdition" but my God has used me more to put the truth out about those who abducted and murdered (or trafficked) Toni Anderson more then any ONE soul and Toni Anderson is my witness in time and will be against YOU who in the realms of eternity…even YOU who  represent the "liars and murderers"of Toni in what you have said about me!

Bill Bunting and Mary Ward described to a "T"…say Truth about who they are and listen to about me!
When one exposes criminals…AKA murderers, rapists and pedophiles…by the very nature of identifying those workers of darkness and evil…it is to be expected to be targeted with lies by those who ARE the friends of the murderers, rapists, and pedophiles! And these I name here are but a continuation of many such experiences in my past dealing with the lies of those who spiritually represent their "father the devil" who was a liar and murderer from the beginning!

Mary Ward on left…gets DRUNK and her boy wanders off and neighbour catches him and calls the cops. Great mother! Say's she lives in a house full of "mice" and that no one helps her clean while she "hides" in the bedroom! 🙂 Read her "message" I posted from FBook about how "evil" I am AND her email about NKCPD rogue terrorist thug cop Bill Ficken who stopped Toni Anderson as well as almost killed Mary Ward! But that information which was sent to Justice For Toni Anderson "Admin Wimps" they did not share because Ward did not want shared because she needed help from her "family" to fix her car AND who are FRIENDS with NKCPD cops, judges and attorney's protecting FICKEN! What a sell of Toni Anderson for  "30 pieces of silver" and then my "homo lying stalker" contacts her and she she jumps on the inbred hick Bunting bandwagon 🙂 !
See email below the one from my "xxx" where Ward details her experience with NKCPD thug terrorist Bill Ficken who I OUTED on my blog. Ficken almost killed Mary Ward! He almost killed Michael S. Stewart who Ward refuses to share in a deposition about what Ficken did to her and FICKEN DID STOP, ABDUCT AND MURDER TONI ANDERSON!
All talk and no "documents" inbred hick Bill Bunting! Spawns lies quicker then he can change channels on his porno stations as a "sex addict" (went to a school for) and states women are good for "orgasms" only as well as stating "Any REAL MAN…can RAPE ANY WOMAN HE WANTS…"
No truer words out of the mouth of a RAPIST…unless he isn't a "real man" but just a inbred molested boy toy for his "swamp brothers" ! 🙂 I mean feral freak who states that he used a toy to actually SODOMIZE himself on Skype for the viewing pleasure of his "whore" (using his words) is exactly the kind of animated by Satan maggot that Mary Ward needs to connect with to cover her lying ass…no pun intended!
Hiding what Bill Ficken did to her and saying you want Justice For Toni Anderson when it was revealed in MY BLOG that Ficken is THE one involved in her abduction and death proves that Mary Ward could care less about Justice For Toni Anderson!
The "Below" will be discussed tonight at 8 central on "BoydenReport Blog Talk Radio". Be sure and tune in or listen on Podcast later.

Plus "email" below from "XXX  Aliester Crowley Owned WIFE" stating how good a man I am at the bottom…no mention of "broken shoulder" etc. Notice she never is on a video 🙂 Just the inbred hick from a confirmed pedophile infested family (membersnamed below) which is why he is a member of the SPLC Sodomite lovers organization who "protects" homosexual PEDOPHILES! 
SLANDER LINKS:
INTRODUCTION: For all the "Kool-Aid" drinkers of this POS and his new "Harlot"…here is the email address of FBI Agent In Charge in South Dakota Bob Perry.
Left to right: South Dakota Assistant United States Attorney Kevin Koliner, Assistant Special Agent in Charge Robert Perry.

Ask HIM if there are any charges concerning me on ANY Reservation including being "wanted for rape", "child molestation" on or off Reservation as stated by Bunting, Ward and "others" Contact him PLEASE! 🙂 He knows who I am and am NOT!

Assistant Special Agent in ChargePerry, Robert C. Jr.  robert.perry@ic.fbi.gov 
HE WILL VERIFY ALL THE LIES ABOUT ME BY THE PEDOPHILE ENABLING SODOMITE BUNTING (AND HIS WHORE "KAREN SUE) AND HIS NEW "WHORE/LIAR/DAUGHTER OF PERDITION MARY WARD! 🙂 And be sure and leave YOUR NAME with him! 🙂
https://richardboydenreport.wordpress.com/2017/05/16/mary-wards-in-law-attorney-connections-who-defend-nkcpd-thugs-who-brutalize-men-and-women/
As for me having DOCUMENTS about ME like USMC NAM SERVING… HASKELL INDIAN NATIONS UNIVERSITY OPERATION MORNING STAR ETC and THEY HAVING NOT ONE…READ AND LEARN! 🙂  https://richardboydenreport.wordpress.com/2017/05/22/mary-ward-teams-with-pedophile-infested-family-member-and-rape-and-murder-promoter-of-women-to-slander-yours-truly/
https://richardboydenreport.wordpress.com/2017/06/03/a-womans-god-inspired-vision-of-what-happened-to-toni-anderson-and-by-who/
A protest at the front door of this U.S. Attorney's office! Hand out fliers will NOT do a thing…including at NKC City Council because they are in the know already…complicit in the cover-up even. Just ask Mary Ward and her "family" 🙂 This boy needs to be targeted for a PUBLIC DISPLAY on behalf of Toni! End of story! Then you will get needed National Media which will will then get the Justice Department involved.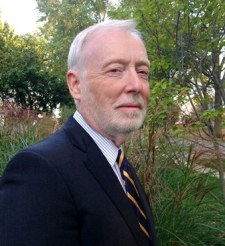 Tom Larson U.S. Attorney
Acting U.S. Attorney Tom Larson is the top-ranking federal law enforcement official in the Western District of Missouri, which includes Kansas City, St. Joseph, Columbia, Jefferson City, Springfield and Joplin. https://www.justice.gov/usao-wdmo/meet-us-attorney
Kansas City Main Phone: (816) 426-3122 or toll free at 1-800-733-6558
Charles Evans Whittaker Courthouse
U.S. Attorney's Office
Room 5510
400 East 9th Street
Kansas City, MO 64106
And there were also sodomites in the land: and they did according to all the abominations of the nations which the Lord cast out before the children of Israel. 1 Kings 14:24 King James Version (KJV)
And he took away the sodomites out of the land, and removed all the idols that his fathers had made. 1 Kings 15:12King James Version (KJV)
""The gay movement did not distance itself from men who acted on their desire for children rather, it took them under its wing. The gay movement helped pedophiles in entirely practical ways." – Bill "William R." Bunting and "wife" Karen and the pedophile infested SPLC!
This member of a pedophile infested "Southern Swamp" family is a "Proud Member" of the Southern Poverty Law Center! SPLC actually means the Sodomite Pedophile Legalization Center since they actively promote sodomy and sodomites promote pedophilia.
The Lucifer/Satan Connection http://libros.am/book/read/id/328680/slug/the-secret-history-of-lucifer-and-the-meaning-of-the-true-da-vinci-code
'Paedophilia is natural and normal for males'  – A Bill and Karen Bunting SPLC "War Cry"!

http://www.telegraph.co.uk/comment/10948796/Paedophilia-is-natural-and-normal-for-males.html 
"Police in Australia have described as "depraved"  the case of a six-year-old boy who was sexually abused by his adoptive homosexual/SODOMITE "fathers" and other men who were part of an international child-porn syndicate known as the Boy Lovers network. "they made Adam available for sex with other members of the pedophile ring in Australia, France, Germany and the US, for which Newton and Truong had to travel extensively. Police investigators have found proof of at least eight men in these countries having contact with Adam when he was between the ages of two and six." https://www.lifesitenews.com/news/model-gay-adoptive-fathers-sexually-abused-6-year-old-for-years-offered-him
These "sodomites" are after the order of William R. Bunting and the SPLC and his new "friend" Mary Ward who together enjoy "slandering me" with LIES on and off the Justice For Toni Anderson page while they both have made sure the truth about North Kansas City Police Department and Bill Ficken's involvement is not discussed. https://richardboydenreport.wordpress.com/2017/05/15/more-evidence-mary-wards-family-of-north-kansas-city-police-officers-stopped-and-murdered-toni-anderson/
Ummm…any woman raped by Russell Means or Bill Cosby should be grateful… I mean these are real men who should be able to take what they want from any woman they please… If she was a real woman she would be begging for more"-Bill "Mr. Explorer Of Every Orifis Rocket Scientist"  Bunting
http://www.parareligion.ch/sunrise/xi.htm
Bunting is a SPLC protector of sodomites and pedophiles like these two above. He also states that  "ALL REAL MEN" (like him) can rape any woman they want and while that woman is being raped…she should ask for more….like Toni Anderson was raped before murdered as an example! Mary Ward likes Bill Bunting evidently because this is not a problem with her and she must then be in total agreement with him! Ward is friends with the NKCPD cops, judges and lawyers who have covered up what happened to Toni Anderson which is why she has hidden the truth about NKCPD cop Bill Ficken and what he did to her…the same cop who stopped Toni Anderson 2 times…the last never to be seen again.
Before I share about the "mind" and "spirituality of Bill "William R." Bunting based upon his SPLC "membership" with his family and his MOTHER who taught her son Bill in "all the ways of God" ! 🙂 It is important to expose the degree of depravity that runs in the veins of Bunting and Karen Sue. Bunting's mother Jules Bunting did such a good job raising her son that she had to send him to a school for depraved sick pornograhy fixated demon possessed boys where he graduated with "honors"! https://www.payh.org/why-guys-get-addicted-to-porn/  where he learned even more about the SPLC "sponsored" lifestyle.
"Men who view porn can achieve full arousal within seconds. Because of dopamine reward, sexual images and memories are given priority by the brain because, like hunger and thirst,our sex drive is key to our survival. Like important files on a computer's hard drive, pornographic images and associated emotions are easily provoked, accessed and opened.
For teens in particular, these images literally soil their brains, corrupt their thought life and pervert their perception of women, dating and love. As a result, guys who use porn extensively may never experience the true beauty of a real girl or the joy of a real romance. They simply settle for porn.
Research reveals that teens and young adults who consume online pornography are more likely to…
Begin sexual activity earlier than peers
Develop appetite for more graphic and deviant types of pornography
Incur persistent emotional problems such as depression, shame and remorse
Believe that the most gratifying sexual satisfaction is attainable without love or true affection
Believe that being married or having a family are undesirable
Develop sexual compulsions and addictive behaviors
Believe that deviant sexual practices such as group sex and sadomasochism are common and normal."
The below quote is a reflection of Mr. and Mrs. Bunting's heros named Aleister Crowley a murdering raping of children peodophile who in fact appeared to Karen Sue Andras (bunting) and told her "I OWN YOU" and sure enough he does!. Read about "him and her"! http://www.esoteric.msu.edu/VolumeV/Unleashing_the_Beast.htm
This quote is a spiritual reflection of "Karen and Bill Bunting's sex life " 🙂
"Sex with promiscuous monks and sacred whores, from Tibet to Babylon. Necrophiliac sex in cremation grounds. Coprophiliac sex in Sicily. Incestuous sex in India. Vampiric sex in China. The orgasm as sacrifice. The orgasm prolonged. Sex with Goddesses. Psychic transexualism. Sex with disembodied beings. Sexual slavery. Sexual mastery. Sexual trance. Ancient Egyptian anal sex between Set and his nephew Horus. Oral sex. Autoerotic sex. Group sex. Telepathic sex. All kinds of sex sects. Tantric sex. Gnostic sex. Satanic sex. Sex with young virgins. Sex with the elderly. Sex with the wives of other men. Even sex with Jesus." – Crowley Teachings and Lifestyle.
Now to the SPLC "Gay/Sodomite/Peodphile" connection to Mr. and Mrs. Bill Bunting and their new friend Mary Ward! 🙂 Let's start with her "Family" which Bunting admires as a member of the SPLC! Her "father in law" as President of the North Kansas City School District hires known sodomites who sodomize boys!  http://www.wnd.com/2013/07/gay-laws-set-stage-for-pedophilia-rights/
Dr. Terry Ward – President Of North Kansas City School District That Hires Pedophiles, Rapists, and Sodomites Who Abuse Students

Term expires April 2019
4307 N. Holly Court
Kansas City Missouri 64116
Send email
(MSBA Delegate, Audit Committee, City Council Rep-North Kansas City, City Council Rep-Kansas City, Legislative Committee Chair, Telecommunication / Technology Committee, TIF Commission-Gladstone, TIF Commission-Kansas City, TIF Commission-North Kansas City and Strategic Planning)
This is her pedophile enabling "father in law"… the father of her husband Jason.. Dr. Terry Ward who is the President  of the North Kansas City School District which knowingly hires child molesters and sodomites who rape, sodomize and sexually molest students while ignoring the concerns of parents.
Links to stories about NKC pedophile infested school district under the leadership of Dr. Terry Ward…Mary Ward's father in law 🙂

http://www.kansascity.com/news/local/crime/article145099304.html
Former NKC district middle school teacher pleads guilty to sodomy
Former NKC district middle school teacher charged with rape, child molestation
http://www.kshb.com/news/local-news/father-files-indictment-against-north-kansas-city-schools-after-daughter-raped-by-teacher
http://www.kctv5.com/story/32825321/oak-park-hs-band-director-out-after-allegations-of-inappropriate-communications-with-former-student

This is the mindset and "modus operandi" of Bill Buntings "family" three of which are in prison for "interacting" with children…say raping and sodomizing them! Otis Ray Bunting and Steve Bunting are William R's "kin" and are going to HELL crimes against children. But William/Bill says there is no hell which makes sense when one is owned by Satan land brags about he and his whore who sodomize themselves in front of each other with toys. No wonder Mary Ward likes Bunting!
Here are some "inbred family members" of William R. Bunting's who sexually abused children ON RECORD!
Unlike me 🙂

http://www.homefacts.com/offender-detail/GA10440/Otis-Ray-Bunting.html
http://www.sexoffendersarchive.com/directory/GA/B/Steve_S_Bunting_1321650
WHOOPS…there a BUNTING MOLESTER THERE TOO! Patrick Laird…51. ABUSE OF CHILD, ENG SEX PERFM; F.S. 827.071(2). Kind of like what Bunting's texts to me graphically described!
Here is one of the pedophile sodomites that Karen and Bill Bunting and his mother and family admires and considers a hero and which the SPLC defends…as a fellow synagogue of Satan Jew sodomite.
Three Heros of Mr. and Mrs. Butt Plug Bunting and their families as well as the SPLC!
Homosexuals are more narcissistic and more prone to pedophilia and murder
And you won't here anything on Buntings You Tube rants about THIS! http://spitfirelist.com/for-the-record/ftr-318-kidding-around-child-molestation-and-pedophilia-in-the-gop/ Why? Because Mr. and his "Left Handed Whore" using his words… have no problem in the least with what happens to children at the hands of murdering raping pedophiles like a Aleister Crowley let alone by those in government!
http://www.jesus-is-savior.com/False%20Religions/Wicca%20&%20Witchcraft/aleister_crowley.htm
Read more about Crowley the raping murdering pedophile who "owns" Karen Sue Andras and whoremonger sodomite Bill… http://libros.am/book/read/id/328680/slug/the-secret-history-of-lucifer-and-the-meaning-of-the-true-da-vinci-code
And the SPLC works with the FBI… say Bunting FBI "plant" which makes sense since the FBI is covering up the murder of Toni Anderson and Bunting is helping that effort by targeting me with NKCPD Troll Mary Ward! 🙂
The FBI continues to list SPLC as a partner in the fight against hate crimes on its website.
The SPLC present "President" is run by a hate America Synagogue of Satan Jew named Richard Cohen. Click HERE to read his statement about Militias and "Patriots" or White Christian Gentiles to be more specific !
Lastly THIS EMAIL FROM MY XXX states nothing but GOOD about me…no broken shoulder not one thing Ward or Bunting jacket me with! 🙂
READ AND WEEP BUNTING BECAUSE SHE WILL NEVER LOVE YOU LIKE SHE LOVED ME…AND THAT WILL HAUNT YOU FOR THE REST OF YOUR WORTHLESS DEMENTED SATAN OWNED ON YOUR WAY TO HELL LIFE! 🙂
NOTE: No "broken shoulder" or any other "homo boy" Bill's lies! 🙂 Not one and she is never on a YOU TUBE…why? Interesting huh? Nothing here about what I am accused of. In fact she broke the "no contact order" and asked me to marry her and came to Missouri! Her x bf beat her…almost killed her and stole 7K from her whereas I invested close to 15K in finding her a log A FRAME to live in and gave her family $2500 or more to help stay in their home when Norman Shelton lost his job! 🙂 Truth from me…lies from the "son of perdition" Bunting! 🙂
Dearest Richard, I know you said to never write etc. To you ever again and I understand n I truly dont blame you. I was trying not to but I thought maybe I could just one last time Please.
I know there are no words that can change what I have done. I wish n pray n beg God that it could have n that you wouldn't feel as me as you do but I understand why. I really do now.
I deserve the this anger with what I did n said in anger that wasn't even truly me at all and I really don't believe those bad things about you at all.
It was not my heart n mind speaking. I didn't have the strength to fight off all the demonic forces and if what you say is true about me, then all the more was I in over my head to help myself and so I completely failed as they wanted n they tried to destroy you in the process.
I only want to address my part in all this and words don't really help I know this.
I am so truly sorry with all my heart n soul. I don't deserve you. I know I will painfully regret my actions forever. I ask Jesus how could this have happened?
He has shown me in many many ways as to how, why, where n what my part was in all this n why I failed even in the "good intentions" I wanted to walk together on the higher road for your ministy's sake and our marriage but I failed miseribly.
I still ask God how can this be as I walk through the cemetery and I already know the answer but still I ask again n again.
I thought I had forgiven but the trickster seeped in and stopped the healing for both of us unfortunately. I am not asking for you to forgive me although I wish you could just for your own peace of mind and spirit.
You are a good man and part of the reasons why I left is because I knew I blew it. I tried to Justify some things but no way was that going to work with God and he loves you very much and I shamed you both and I am so very very sorry.
I pray for your life to be so blessed and I was going to wait the day b4 my phone runs out so I wouldnt be tempted to contact you.
But it is Sunday n thought I would today. I think I left some n bags or something got mixed up idk haven't went through much or care to.
I will give all back n pay you back2. I do know that I have never cheated on you ever and I couldn't and wouldn't.
I do pray the best for you because I'm not it I guess/I know. I so wanted to be but failed.
I love you n miss you, my eternal love lost*
HERE IS SOME OF FICKEN'S PERSONAL HISTORY OF BRUTALITY AND LAW BREAKING INCLUDING A EMAIL BELOW FROM MARY WARD WHERE SHE ALSO BELIEVES FICKEN MURDERED TONI ANDERSON GIVEN HER EXPERIENCE WITH HIM AND ALMOST DYING THANKS TO HER HUSBAND JASON WARD CALLING THE COPS ON HER AND THEN HIS FRIEND FICKEN SHOWED UP AND HE DID NOTHING WHILE HIS WIFE WAS BRUTALIZED BY FICKEN.
Ficken really IS and his company of "domestic terrorist rouge cop" brothers and their violent abusive treatment of women and men in North Kansas City…here is a short incomplete history of his/their tasering men and women. Ficken is a documented whore monger who goes after married women. He bragged about "chocking out a man" that was handcuffed and laughing about it to that man's wife! He had a affair with a nurse at the North Kansas City Hospital.
Ficken was involved in the violent tasering of a woman named Angela M.Roberts at North Kansas City hospital. She was brutally and forcefully subdued, then put into the back of a NKCPD vehicle by a cop and a hospital security officer vehicle handcuffed and tased at least 6 times until she passed out. After that she remembered nothing. NCKPD was sued and a settlement/agreement was reached.
Ficken was involved in another law suit where he unnecessarily conducted a criminal background check on the husband of a woman with whom he was having an affair. Timothy Gilliam is suing the officer, Gary W. Ficken Jr.; the city of North Kansas City; its police department; and Police Chief Glenn L. Ladd in U.S. District Court in Kansas City.
Ficken is involved in another law suit. The suit alleges three separate counts of excessive force, two counts of failure to protect constitutional rights, and individual counts of wrongful arrest and conspiracy. He was involved in the brutal beating of Michael Stewart the defendant who he also chocked out while Stewart was handcuffed and laughed about it.
Ficken lives up the road from the park and boat ramp (SEE BELOW) where Toni had her "accident". .
Ficken with a "Brother in Blue" brutally pulled a young woman out of her drivers side window during a "traffic stop" on 10/16/2016 in North Kansas City. She ended up with bruises and cuts all over her body. She was lucky that her mother was listening to this and that the cops knew this otherwise she might have ended up like Toni.  She was charged with bogus charges of course.
Other women have messaged me about this "666 Beast" and his "brothers" and how he abused them physically and verbally and I am sure…there are more.
NKCP cops sexually harass as "sexual predators" nurses at North Kansas City Hospital.
EMAIL FROM MARY WARD WHICH SHE SHARED ABOUT NKCPD BRUTALITY AND BILL FICKEN WHICH ALSO EXPOSES THE "WARD FAMILY" CONNECTIONS.
Apr 12
Sorry, this is about to be a long message. But, it's been on my mind constantly, so I think I should share.
Back in 2012, when my husband and I started dating, he owned a house in NKC close to Macken Park. At that time, my youngest son was 3 years old. One Sunday, a friend of ours had come over. Not even a minute after she walked in the door, we noticed the front door was open. We were having issues with the door not closing all the way before, so we had been extra careful about watching It. My son had walked out the door, down 3 steps down the sidewalk literally like 20 feet and was right in front of his neighbors house. The man that lives in that house is a politician. I only knew that because it was around election time, and he had signs all over his yard. He was running for representative. So, I walk out the door, see my son, the man was hanging up his cell phone when I was walking down the stairs. I said something to my son about waiting for me before he comes outside, and say sorry to the neighbors. I start to pick my son up, and the man grabs my son and tells me "you need to wait the police are on their way," and refused me to take my son. OK, anyone that knows me knows I'm an easy going person. But, mess with my kids or try to question me as a mother, hits the automatic mama bear switch. So, I'm about to punch the dude cause he won't let me pick my son up! Then, here comes a police around the corner. Literally less than 2 mins from when he hung up his phone. So, Mr officer gets out, dude HANDS my son to the officer, and walks away. Officer of course asks what's going on, so I tell him. Then point out how I'm literally right next door to my husband's house. The officer tho, is being an ass. Making comments about "a good mom knows where their kids are constantly." I had alcohol on my breath cause it was football Sunday. But, had only had not even a full beer yet, just started drinking it. So he makes a comment about alcohol on my breath, pretty much implying I'm an unfit mom without giving me a chance to say anything. Understandably, I get upset.
THEN the officer tells me "I could call family services and arrest you for child neglect. He then follows me into my husband's house, sees my husband and instant attitude change. "Oh, Mr. Ward! I didn't know this was your house." Makes some small talk with my husband, then just cleavearly not saying anything more to me. So, whatever, forget about it and go on with our day.
Fast forward about 2-3 months. It was the weekend, my husband and I were drunk, got into an argument. Side note, I still had my own apartment, but I was pretty much living in my future husbands house. Anyway, my current boyfriend told me to leave. But, I wasn't taking him serious, we were just arguing. I told him I needed to take a nap, then I would leave. Went to bed, fell asleep.
Next thing u know, I have 2 officers, one of the coincidentally being Ficken, waking me up saying my bf wanted me to leave so I needed to get up and leave. Another side note, the law is that if someone stays even 1 night in someone's home and have personal items of theirs in the home, they have established residency. I even had my kids personal items in the house. So, I tell the officer's we are just arguing and I would leave after I took a nap and called for a ride. They told me "the homeowner wants u to leave NOW, so are you going to leave?" Now, I'm irritated and mention I have been living there so he would have to go thru the court in an eviction process. I once again said, "but I will leave after a nap and finding a ride. They STILL would not leave me alone. At this point, I sit up, grab my phone and tell them I'm calling my lawyer.
Within a second, my phone was hitting the wall across the room and I was pulled up thrown around and handcuffs on. They told me I was being arrested for trespassing. Then they physically push me out of the house, pushing me into the back of a police car to take me to jail.
At this point, I had a serious emotional breakdown, crying so hard and panic attack like I EVER had experienced before and I could not breathe. Like my face was going numb, my hands and feet were tingling and cramped up. All signs of not enough oxygen getting to my brain. I'm not nor have ever been a criminal or been in a jail.
The 2 minute that felt more like an hour drive to the police station, I was telling Ficken that I can't breathe, feel sick, going to pass out, PLEASE JUST OPEN MY WINDOW EVEN AN INCH so I can get some air. He TOTALLY is ignoring me, no acknowledgement I was even in the car, which intensifies the panic attack.
By the time we get to the police station and he opens the door to get me out, I can't walk. Legs are jello, and I start to black out. He just let's me collapse on the ground. I hear him saying something to someone about needing help cause he has "a crazy drama queen. And the butch is acting like she can't walk." I somehow get into the police station on a bench waiting while they book me in, but of course taking their time. I lay over on the bench and immediately get yelled at to "Sit back up!" I said "I'm sorry sir. I'm really not trying to be hard to handle, I really just don't feel good." I mention I have been diagnosed with an anxiety disorder and take medication for it. My medicine is in my purse, my name is on the prescription bottle, can I please just have one?
They looked at each other and just laughed.
I finally make it to Clay County jail, I was so happy to be out of NKC.
I get out the next day, and between then and my court date a few months later, my husband and I decide it was stupid and he isn't going to pursue anything. He is going to tell the judge he wants to dismiss it.
Later, I will thank my lucky stars that we had worked it out. Court day comes, my husband's mom comes with him.
Now, I already know his parents know a lot of people because they are very involved in the community. His mom is one of the president's for the Harvest Ball.
So, I'm never surprised when I see strangers always knowing them every where we go. But, this was odd. Court starts, the judge, Steve Fuller starts calling names off the docket.
While the first person had already been called up and was in the middle of stating their case, Judge Fuller seems to notice where my then bf and his mom were sitting. He calls the bailiff over and everyone can hear him tell the bailiff, "Mr. Ward is right over there. Go ask him why." I watched the bailiff walk over to Jason and ask him why he is there and hear Jason say he was there as a plaintiff and points at me making a comment about it's with me. Bailiff goes and tells Judge Fuller. The judge then totally stops the person and tell them he's going to call them back up in a while. He has that person sit down then calls my case. We get up in front of the judge and he asks Jason what's going on as he opens the file to look at it. Jason tells them what happened but he doesn't want to pursue the charges. The judge asks him if he wants the case dismissed, Jason says yes. So, at that point, heiunsuredly says to have a seat, whispers something to the bailiff. But instead of calling the other person back up or moving on, everything just stops.
A few minutes later, Judge Fuller says to his mom, "Mrs. Ward, will you come up here for a minute?" She goes up there and everyone hears him say hello, how are you doing? And how is Mr. Ward doing? Is he still on the school board? Haven't seen you guys since so and so had that party for… Then, he cuts off the microphone, motions for Jason's Mom to come closer, and for almost 5 mins have huddled conversation. The bailiff comes back in and whispers something to the Judge. He tells his mom she can go sit back down, it was nice chatting with her, tell Mr. Ward he says hello..etc. He then calls Jason and I back up.
He asks Jason like 3 times if he was sure he wanted it dismissed, Jason says yes every time. Then he looks over at me and tells me he "was fully ready to trial me that day, but guess it's ur lucky day. He never let's a person dismiss a case in court but he was going to let it happen THIS time. Hope it learned a lesson, and he doesn't want to see me in there again." I never had a chance to utter even 1 word.
Life went on, it was just thrown to the back of my brain, just forget it… And so on. But since Toni's car was found, the memory has been popping up more and more. Then hearing more information triggers more thinking.
ANYway, that long story is to get to the point, it DOES matter who you are, women don't matter, after all, we are "just crazy bitches, drama queens."
Multiple officers saw me during my panic attack and even when I asked for medical attention, they refused and laughed at me.
There's a reason Toni's case attracted my attention. Ask anybody my friends, I don't watch the news, read it, or even acknowledge it. Usually if I hear from someone about something thats happened, my attitude is "it's not me that's going through it." That keeps it just a "story", not my business.
I truly feel it attracted my attention because of what I personally experienced. I think the straw that 100% convinced me something is definitely wrong, it for sure was not an "accident," was just the other day when I saw the pic of Ficken and heard he was involved.
It was seriously bells going off, the immediate feeling that something bad did happen to Toni.
I can honestly say that I know 100% that Toni was killed.
Mary Ward
Sorry, it was 2011, not 2012
Anyway, I forgot a big point.
Come to find out, Jason's parents to school with Judge Fuller from elementary school thru college
Justice for Toni Anderson
Wow, thank you for sharing your story Mary! That is horrible that they treated you that way!
We had another woman message us and tell us that she went to school with Ficken and he was really creepy back then. I am starting to wonder if he was the one that murdered her.
Mary Ward
Honestly I wouldn't be surprised. Even if not purposely,
I feel he knows something about it.
And after my experience and reading his past record on Richard's blog, I can totally see something like that happening.
Justice for Toni Anderson
Did you ever report him for how he treated you? Anxiety is a major issue and can cause serious damage to someone.
Mary Ward
Right, it was horrid. I NEVER had an anxiety attack so bad.
I seriously should have been sent to the hospital the moment I collapsed getting out of the car. I needed to be put on oxygen and given medicine thru an IV.
I am a CNA, and they also knew that so they shouldn't have questioned me.
When I got up to the Clay County jail. I still wasn't feeling well, but not as bad as earlier. They have buttons in the cells u push if u need assistance for any reason.
So, I pushed the button and told them I think I needed medical help. A deputy came in, and granted she was nice. But I was telling her about what happened in NKC and the way I was treated.
I told her I had requested medical help then, told her how I was treated like a "drama queen", and that I have no criminal background so it was my first time in jail. She asked me why I was there, then told her about the so called "trespassing".
She thought the trespassing charge was a joke, but about my anxiety attack, she said,"well, you know anxiety is all in our heads. It's something WE create.
So, you just need to calm your thoughts and a nurse will be talking to you in a bit." That's part of an intake is u have to be seen by a nurse when u are booked into jail. She left making me feel more stupid cause "I was supposed to be able to control my emotions." Anyway, about 3 other inmates came in after she left asking if I was OK. And they sat with me and told me jokes and stories to help me feel better. Honestly, if it wasn't for them, who knows what would have happened. Cause at this point, I still couldn't have my anxiety medicine. About 2-3 hours later, I finally got called out to see the nurse. I went thru the whole story with her too. I then asked if I could have my medicine. She told me that a doctor has to OK prescriptions before they can give them out, so since it was late, I wouldn't be able to get my medicine at least til the next day.
Thankfully, I was released the next afternoon. I also take a thyroid supplement which is very much needed because they had to take my thyroid out in 2001. That is where my anxiety issues had stemmed from, when I was sick with my thyroid issues.
Anyway, the next morning when they were passing out meds, I got into line and when I got up there, the nurse said "I don't have anything for you." I said I should have my thyroid pill and my anxiety pill. She said the doctor hadn't ok'ed anything for me yet.
I had mentioned the story to a lawyer when I was calling some to see if I needed representation when I went to court. 2 of the lawyers said it would be hard to prove in court because it was my word against theirs and I had been drinking.
Mary Ward
I have seen that the majority of people don't take anxiety as serious as it is. Because of that, ppl that truly suffer from it get made to feel they are crazy. For example, about 5 months ago, my anxiety starting acting up big time.
My husband still had not truly understand it. Anyway, ended up my son had to call an ambulance.
I currently live in Gladstone, so when the paramedics came, of course the police came. It made my anxiety worse when they walked in the door due to my previous experience and what my husband was saying.
But, the police looked at me, took my husband out in the hallway, the paramedic said first thing, "I deal with anxiety so just know that I know. You are not crazy."
That was so awesome! Had a ride to the hospital in an ambulance but by the time I got to the hospital, my attack was pretty much finished, thanks to this wonderful EMT.
Ended up the officer's had a nice "chat" with my husband. So much that when he got up to the hospital he went to talk to my doctor and the doctor educated him on true anxiety and also told him that it's treated like something in our heads that we can just turn on, turn off. So, at least now ppl are starting to get educated about it.
But, I feel my experience with NKC was purpose torment, and they truly got a laugh out of me. And I feel it's not just me that have had experiences like that. From the issue with my son getting out the front door to when I got arrested.
They don't care about u unless u r someone important, that they know. And women are definitely a nothing to them. How can they call a sick woman a bitch and a drama queen??
The judge told me he was ready to trial me THAT without even knowing what my defense would be, why?
Just because he knows my husband's family?? Now, the 2 lawyers that I told my story to that said I wouldn't have a case, are on Judge Fuller's facebook.. Hold on
Mary Ward
https://www.facebook.com/fuller7777
This is his facebook. Note Matthew Rose and David Wells, both lawyers.
Justice for Toni Anderson
Wow !!!
Truly makes me ill. Thoughts and prayers to you hun. We are always here