The Words of Jesus Christ as revealed in His own
…those of His servants
…and in visions and prophecies given for the Last Days for this land.
Yea, wo be unto the Gentiles except they repent; for it shall come to pass in that day, saith the Father, that I will cut off thy horses out of the midst of thee, and I will destroy thy chariots
And I will cut off the cities of thy land, and throw down all thy strongholds;
And I will cut off witchcrafts out of thy land, and thou shalt have no more soothsayers;
Thy graven images I will also cut off, and thy standing images out of the midst of thee, and thou shalt no more worship the works of thy hands;
And I will pluck up thy groves out of the midst of thee; so will I destroy thy cities. 
And it shall come to pass that all lyings, and deceivings, and envyings, and strifes, and priestcrafts, and whoredoms, shall be done away.
For it shall come to pass, saith the Father, that at that day whosoever will not repent and come unto my Beloved Son, them will I cut off from among my people, O house of Israel
And I will execute vengeance and fury upon them, even as upon the heathen, such as they have not heard.
And he had sworn in his wrath unto the brother of Jared, that whoso should possess this land of promise, from that time henceforth and forever, should serve him, the true and only God, or they should be swept off when the fulness of his wrath should come upon them. 
And now, we can behold the decrees of God concerning this land, that it is a land of promise; and whatsoever nation shall possess it shall serve God, or they shall be swept off when the fulness of his wrath shall come upon them.
And the fulness of his wrath cometh upon them when they are ripened in iniquity.
For behold, this is a land which is choice above all other lands; wherefore he that doth possess it shall serve God or shall be swept off; for it is the everlasting decree of God. And it is not until the fulness of iniquity among the children of the land, that they are swept off.
Genesis 13:13  Now the men of Sodom were wicked exceedingly and sinners against the LORD…Then the LORD rained on Sodom and Gomorrah brimstone and fire from the LORD out of heaven, and He overthrew those cities, and all the valley, and all the inhabitants of the cities, and what grew on the ground.
And the LORD said, Because the cry of Sodom and Gomorrah is great, and because their sin is very grievous will go down now, and see whether they have done altogether according to the cry of it, which is come unto me and if not, I will know.


"And even as they did not like to retain God in their knowledge, God gave them over to a reprobate mind, to do those things which are not convenient Who changed the truth of God into a lie, and worshipped and served the creature more than the Creator, who is blessed for ever. Amen.
For this cause God gave them up unto vile affections: for even their women did change the natural use into that which is against nature: And likewise also the men, leaving the natural use of the woman, burned in their lust one toward another; men with men working that which is unseemly, and receiving in themselves that recompence of their error which was meet.
Being filled with all unrighteousness, fornication, wickedness, covetousness, maliciousness; full of envy, murder, debate, deceit, malignity; whisperers, Backbiters, haters of God, despiteful, proud, boasters, inventors of evil things, disobedient to parents, Without understanding, covenant breakers, without natural affection, implacable, unmerciful:
2 Peter 2:6-9…
and if He condemned the cities of Sodom and Gomorrah to destruction by reducing them to ashes, having made them an example to those who would live ungodly lives thereafter; and if He rescued righteous Lot, oppressed by the sensual conduct of unprincipled men for by what he saw and heard that righteous man, while living among them, felt his righteous soul tormented day after day by their lawless deeds
then the Lord knows how to rescue the godly from temptation, and to keep the unrighteous under punishment for the day of judgement,
And it came to pass, that Enoch looked upon the earth, and he heard a voice from the bowels thereof, saying, Woe! woe! is me, the mother of men! I am pained, I am weary, because of the wickedness of my children! When shall I rest, and be cleansed from the filthiness which has gone forth out of me? When will my Creator sanctify me, that I may rest, and righteousness for a season abide upon my face?
And when Enoch heard the earth mourn, he wept, and cried unto the Lord, saying, O Lord, wilt thou not have compassion upon the earth? wilt thou not bless the children of Noah?
And it came to pass, that Enoch continued his cry unto the Lord, saying, I ask thee, O Lord, in the name of thine Only Begotten, even Jesus Christ, that thou wilt have mercy upon Noah, and his seed, that the earth might never more be covered by the floods.
And the Lord could not withhold; and he covenanted with Enoch, and sware unto him with an oath, that he would stay the floods; that he would call upon the children of Noah; and he sent forth an unalterable decree, that a remnant of his seed should always be found among all nations, while the earth should stand.
And the Lord said, Blessed is he through whose seed Messiah shall come; for he saith, I am Messiah, the King of Zion, the Rock of heaven, which is broad as eternity; and whoso cometh in at the gate, and climbeth up by me shall never fall.
Wherefore blessed are they of whom I have spoken, for they shall come forth with songs of everlasting joy. – Inspired Version of the Bible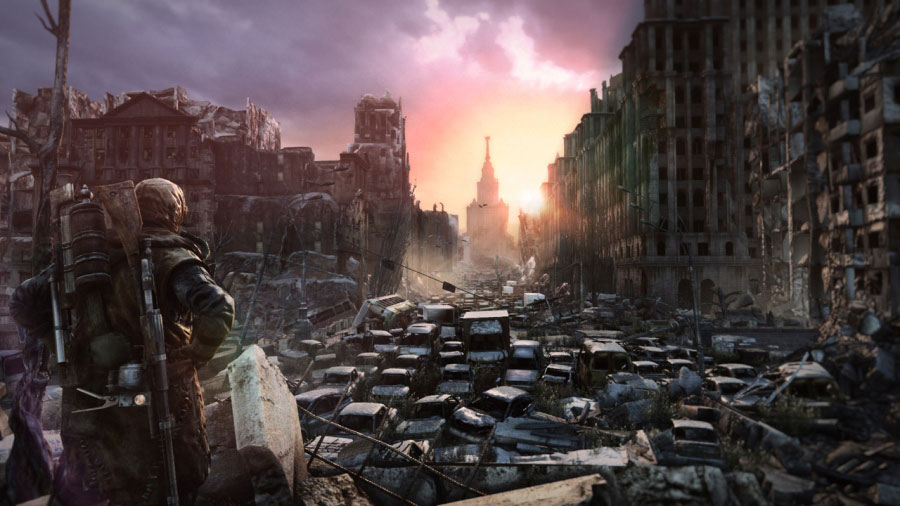 "Prepare ye, prepare ye for that which is to come, for the Lord is nigh; and the anger of the Lord is kindled, and his sword is bathed in heaven; and it shall fall upon the inhabitants of the earth, and the arm of the Lord shall be revealed and the day cometh that they who will not hear the voice of the Lord, neither the voice of his servants, neither give heed to the words of the prophets and apostles, shall be cut off from among the people for they have strayed from mine ordinances and have broken mine everlasting covenant; they seek not the Lord, to establish his righteousness but every man walketh in his own way and after the image of his own god, whose image is in the likeness of the world and whose substance is that of an idol, which waxeth old and shall perish in Babylon, even Babylon the great, which shall fall."
Isaiah 13
King James Version (KJV)
13 The burden of Babylon, which Isaiah the son of Amoz did see. 2 Lift ye up a banner upon the high mountain, exalt the voice unto them, shake the hand, that they may go into the gates of the nobles. 3 I have commanded my sanctified ones, I have also called my mighty ones for mine anger, even them that rejoice in my highness.
4 The noise of a multitude in the mountains, like as of a great people; a tumultuous noise of the kingdoms of nations gathered together: the Lord of hosts mustereth the host of the battle.
5 They come from a far country, from the end of heaven, even the Lord, and the weapons of his indignation, to destroy the whole land.
6 Howl ye; for the day of the Lord is at hand; it shall come as a destruction from the Almighty. 7 Therefore shall all hands be faint, and every man's heart shall melt: 8 And they shall be afraid: pangs and sorrows shall take hold of them; they shall be in pain as a woman that travaileth: they shall be amazed one at another; their faces shall be as flames.
9 Behold, the day of the Lord cometh, cruel both with wrath and fierce anger, to lay the land desolate: and he shall destroy the sinners thereof out of it. 10 For the stars of heaven and the constellations thereof shall not give their light: the sun shall be darkened in his going forth, and the moon shall not cause her light to shine.
11 And I will punish the world for their evil, and the wicked for their iniquity; and I will cause the arrogancy of the proud to cease, and will lay low the haughtiness of the terrible.

12 I will make a man more precious than fine gold; even a man than the golden wedge of Ophir.
13 Therefore I will shake the heavens, and the earth shall remove out of her place, in the wrath of the Lord of hosts, and in the day of his fierce anger. 14 And it shall be as the chased roe, and as a sheep that no man taketh up: they shall every man turn to his own people, and flee every one into his own land.
15 Every one that is found shall be thrust through; and every one that is joined unto them shall fall by the sword. 16 Their children also shall be dashed to pieces before their eyes; their houses shall be spoiled, and their wives ravished.
17 Behold, I will stir up the Medes against them, which shall not regard silver; and as for gold, they shall not delight in it. 18 Their bows also shall dash the young men to pieces; and they shall have no pity on the fruit of the womb; their eyes shall not spare children.
19 And Babylon, the glory of kingdoms, the beauty of the Chaldees' excellency, shall be as when God overthrew Sodom and Gomorrah. 20 It shall never be inhabited, neither shall it be dwelt in from generation to generation: neither shall the Arabian pitch tent there; neither shall the shepherds make their fold there. 21 But wild beasts of the desert shall lie there; and their houses shall be full of doleful creatures; and owls shall dwell there, and satyrs shall dance there. 22 And the wild beasts of the islands shall cry in their desolate houses, and dragons in their pleasant palaces: and her time is near to come, and her days shall not be prolonged.
http://www.richardboyden.com/Invasion_of_America.htm
And I saw war and I saw two nations of this world. I saw China and I saw Russia invade the United States. They both came in through Canada on the north and from both coasts and they came in this way (using a blackboard, drew a map of the U.S.) And they kept working their way in and here is the Center Place right here (Independence, Missouri area). (Background remark…"...Similar to the vision of George Washington?").
"I replied that I did not know about George Washington's vision but I could see them coming in and nobody was left alive…NOBODY…not a man, not a woman, not a child, not even animals were left.  And every single city was demolished. And no human being and very few domestic animals were left alive…literally. And the paramilitary were in no condition to stand against them and our own defenses were off somewhere else in the world and no one was home to defend this country and there was no way to bring them back. And this whole country was laid to waste."
Sons of Perdition
The followers of Satan who will suffer with him in eternity. Sons of perdition include (1) those who followed Satan and were cast out of heaven for rebellion during premortality, and (2) those who were permitted to be born to this world with physical bodies but then served Satan and turned utterly against God. Those in this second group will be resurrected from the dead but will not be redeemed from the second (spiritual) death and cannot dwell in a kingdom of glory .
None of them is lost but the son of perdition

: John 17:12;

It is impossible to renew them again unto repentance

: Heb. 6:4–6; ( Heb. 10:26–29; )

Mercy hath no claim on that man and his final doom is never-ending torment

:

He is as though there was no redemption made

:

Those who deny Christ's miracles to get gain shall become like the son of perdition

:

They will receive no forgiveness in this world or the next

:

They are the only ones who will not be redeemed from the second death

:

Sons of perdition deny the Holy Spirit after receiving it

: