SIGN THE PETITION AND SHARE PUT THIS PEDOPHILE ENABLER ON THE STREETS! 75,000 AS OF 10/21/2016 OF 150,000 NEEDED!

No one spoke on behalf of the 12 year old child at trial.  No one. Not mother, not grandmother, not family, not church…NO ONE including the raping beast of a "father"!


Hopefully…no…I am sure that the State Bar of Montana FAMILY LAW SECTION is having as featured speakers Judge John McKeon and Social "Friend of Pedophiles" Worker Michael Sullivan! Come one come all and learn the latest strategy for enabling and eventually LEGALIZING PEDOPHILIA IN MONTANA!
AND SO DOES JUDGES LIKE JUDGE MCKEON AND SOCIAL WORKER MICHAEL SULLIVAN!

Closet Pedophile Free Mason Judge McKeon
As of today…almost 75,000 people had signed a Change.org petition calling for his impeachment for the 60-day sentence he gave a Glasgow, Mont., man who pleaded guilty to repeatedly raping his prepubescent daughter.
SIGN THE PETITION AND RETIRE THIS "FRIEND OF PEDOPHILES" ON THE STREETS!
"A father repeatedly raped his 12-year old daughter," Deputy Valley County Attorney Dylan Jenson said during an Oct. 4 sentencing hearing.
"It's time to start punishing the judges who let these monsters walk our streets," read the petition.
Prosecutors had recommended a mandatory 25-year sentence, 100 years with 75 suspended, which is what state law calls for.
Instead, though, Judge McKeon handed down a far lighter sentence: a 30-year suspended prison sentence, which means the man will only serve it if he fails to meet the conditions of his probation.
Among those conditions, which McKeon called "quite rigorous," was the requirement for the man to register as a sex offender, the Glasgow Courier reported. He also cannot access pornography and has limited access to the Internet.
In addition, the man will serve 60 days in jail, but McKeon gave him credit for the 17 days he already served, meaning he'll only spend another 43 days in jail.
To sign the petition to impeach this champion of raping of children pedophile on his way to HELL Judge McKeon click HERE
This sick bastard son of Satan Free Masonic Judge and enabler of raping of children by their FATHER makes a statement on this LINK!
Read and understand that he and The (closet) Pedophile Upholder Psycho Shrink Sullivan have one thing in common…making raping of children LEGAL is what their "subliminal motive" is in their "decisions"!
"A licensed clinical social worker testified that the man was a low-risk to re-offend and that it would be important for him to have social support while he received treatment. The social worker, Michael Sullivan of Billings, said the man did suffer a "collapse of social support" when he lost his family and job."
The Raping of Children Pedophiles Best Friend in Montana! Hey PEDOPHILES…this IS the State to move to…just ask Michael Sullivan right before and after you rape/sodomize another child! He loves being "nice" to raping of children pedophiles!
Click HERE to see where Sullivan is going with his recommendation and then read below!
And HERE to see how a "Sullivan" views a pedophile that needs "treatment"…because the child was "in love" with the pedophile!
"Montana's other sentencing policies include punishment commensurate with the nature and degree of harm caused and sentence in a manner that protects the public, restores the victim and increases the sense of public safety (46-18-101(1)(a)-(c))"
Psycho-sexual evaluation (by the best friend a raping pedophile could ever have Michael Sullivan) and contemplated a lesser sentence when stating the following:  "If the findings contained in the sexual offender assessment report prepared by a qualified sexual offender evaluator recommends that the treatment of the offender while in a local community affords a better opportunity for rehabilitation of the offender and the ultimate protection of the victim and society, the defendant may argue for a lesser punishment." 
And click HERE to see why Sullivan is GOING TO HELL WITH THE FATHER in ignoring totally the child who was repeatedly RAPED by her father!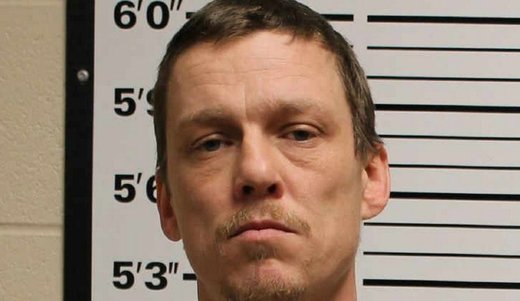 READ THIS to understand the spiritual depravity AND SECRET LIFE OF A PEDOPHILE!
The Father Rapist endorsed by wife, mother, family, and CHURCH (of Satan)!
The mother wrote the court that her husband "made a horrible choice" but a 25-year prison term was not the best punishment.
"He needs help," she wrote the court. "He has two sons that still love him and need their father in their lives, even with very understandable restrictions. I would like to see my children have an opportunity to heal the relationship with their father. Please give him the opportunity to work on fixing the relationships he destroyed. He is not a monster, just a man that really screwed up and has been paying in many ways."
The grandmother wrote that the man's "children, especially his sons, will be devastated if their Dad is no longer part of their lives."
THE SEVENTEENTH JUDICIAL DISTRICT PEDOPHILE ENABLING JUDGE
HON JUDGE JOHN C. MCKEON
304 3RD AVE WEST
P.O. BOX 470
MALTA, MT 59538
PHONE: 406-654-1062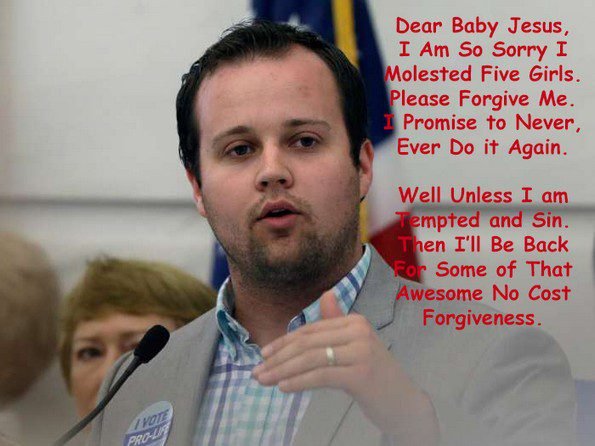 OK STORY for update on this punk ass Judge!