UPDATED ON 12/12/2016 CONNECTING BRIAN WITT OF FARLEIGH WADA AND WITT TO DOCUMENTED CRIMINAL REAL ESTATE FRAUD AND ATTEMPTED MURDER!
https://richardboydenreport.wordpress.com/2016/11/30/spokane-teachers-credit-union-is-a-documented-real-estate-fraud-and-racist-criminal-enterprise-thanks-to-godfather-president-tom-johnson/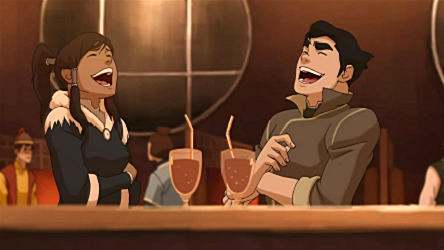 FOREWORD FROM SUZANNE DUPREE…TO BRIAN WITT (and MARK WADA by "default") ON 11/21/16 to Brian Witt of  Farleigh Wada Witt

who are guilty of complicity of criminal real estate fraud with Spokane Teachers Credit Union under the rouge leadership of President Tom Johnson.
Mr. Witt,
Actions/Reaction Breach of Trust/Good Faith…ZIP!
Have to do your homework Mr. Witt before targeting me ( Belva Schuldt/Suzanne Dupree yet AGAIN!), Making allegations you have no proof or evidence of my doing!
I can voice my opinions from personal experiences & speak the TRUTH, if it causes those complicit  to engage you to bully or attack me unjustly, if I can prove it, I can say or write about it!
As far as breaking any Washington State Laws, my suggestion is STCU needs a Criminal DEFENCE ATTORNEY, not someone who goes into a War without any ammo or proof/evidence to back up your allegations of wrong doing comintfrom who engaged you!
Risk Assessment/High & highly dangerous for career reputations, legal & financial blow back…in your face.
Move forward and you and STCU will allow me to set Legal presidence for future 1st Nations Racial profiling, discrimination, targeting by perpetrators who abuse their power /position to defraud, abuse, threaten & attempt to murder a 1st Nation individual such as myself and my White husband who's name was not even mentioned Mr Witt…in your poorly researched by YOU letter threatening me!
I suggest you & STCU pursue the real perps who put STCU, YOU & your firm in such a precarious position!
Neither YOU or STCU shall make ME the innocent victim into the perpetrator as your letter intended to do & failed miserably!
I personally shall seek JUSTICE, Mr Witt/STCU no matter what the cost to whom it exposes.
Belva Schuldt
10/16/16
TO LATE BRIAN…YOUR ASS IS GRASS AND I AM THE LAWN MOWER!
I strongly suggest you respond to her below request and why by 11/9/17 or the

BOARD

of "The Campaign For Equal Justice in Oregon will know as well as the The Legal Foundation of Washington and their BOARD who WITT and WADA is representing….namely the RACE HATING Spokane Teachers Credit Union is GUILTY OF CRIMINAL REAL ESTATE FRAUD which all of WFW associates will read about like Justice David Brewer's who spoke at the at CEJ 2012 Awards Luncheon was well as the 300 volunteer Lawyers and the "Churches" he mentions when they hear about out how Suzanne Dupree has been treated by STCU who you represent huh?? Not to mention Howard Arnett who's life has been embedded among Native Americans huh?
Suzanne Dupree to Witt in response to his "letter of legal intimidation"!
Mr. Witt,
No further contact from you pertains to your letter to me with your unsubstantiated allegations re: STCU!
You need to do something, & not against the victim (me), against the perps/Montgomery & co-conspirators who got you in this mess.
And, it was NOT me, the victim…the target of the "Shut Up" letter from your firm!
You & STCU have work to do to redeem your positions, & get our Deed of Trust corrected with the proper 2006 land survey which we purchased May 21, 2010, not the Montgomery/Dickey's/McGrane Schuermann/Stevens County Title Company Bait/Switch Real Estate Fraud.
STCU had the original Sales sheet Fishers 2010, & all docs pertaining to the Dickey/Wade original Sales Contract, including 2006 & May 10, 2010 Survey Certificates.
Also, Dickeys Quit Claim docs May 19, 2010…
Meaning Dickey's didn't own this property when May 10, 2010 was done!
Also, have Century 21/Denny Blair's emails stating "Don't make your offer until Dickeys have property back in their name," screwing the Fishers out of the Sale & giving Tim Grey & Dickey to get May 10, 2010 Survey Certificate on the books….fraud, my man…nothing but fraud & collusion, along with the fact Dickey planned on getting rid of us by any means possible by his position as Border guard/Customs Agent/manager-Director, so he would never lose control of our/this property.
Motive, intent, access & opportunity established!
Checkmate, Witt.
Belva Schuldt

HOMEWORK ASSIGNMENT FOR STUPID!
Nothing like getting us NATIONAL PUBLICITY (and me sharing this among every org you are connected to) ! Thanks Mr. "Dumb As A Rock" for the "letter"! Want to play this Indian Hating game with this woman? Be my guest…yes…this USMC Combat Vet and "Executor of her Estate" has detailed and exposed the corruption on the part of STCU AKA Spokane Teachers Credit Union and the others they are connected with.
And I am good at what I do because of being a heart loving advocate and "spiritual cleaner" in defending the innocent and those in "Indian Country" who have been targeted for fraud, murders, and lies among other things….and those like YOU who represent them!
And you ask Dupree/Shuldt for the information STCU WITHHELD from YOU! LOL! As if she is going to do your homework which causes me to wonders HOW you rated as HIGH as you did among your "peers"!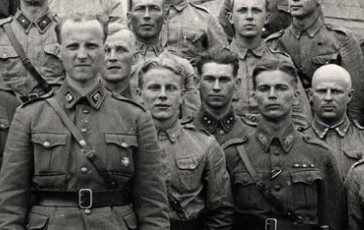 By the way folks…Mark R. Wada…Japanese partner for Farleigh Wada Witt is on the Board of Directors for "The Lawyers Campaign For Equal Justice"! Did I read right? "Equal Justice"??????? Guess this organization needs to get a heads up on Wada and company…ya think? Targeting a Native American woman representing racist STCU  and their direct connection to a cabal of criminals in KKK infested Washington State!
YOU Wada should know better given the history of what happened to YOUR FAMILY IN THIS COUNTRY by the same type of WHITES in STCU that you are representing and what they have done and are attempting to do using your firm to this Native American woman and trust me…read my lips Wada…I will make sure the CFEJ knows as well as the American Japanese community knows!
TIME TO SHARE PROFILE ON WITT!
Farleigh Wada Witt was formed in 1981 with one purpose and a world of ambition. Our mission then was the same as it is today: To provide timely and effective legal service and guide clients to success in a competitive marketplace. We combine wisdom and creativity to solve client problems and use experience and technology to deliver insightful legal advice, in hours instead of weeks.
Central Oregon Office
Phone: 503.228.6044
Email: bwitt@fwwlaw.com
Education
Willamette University College of Law (J.D., 1982)
Montana State University (B.A. Finance, 1979)
Admissions
Arizona State Bar
Oregon State Bar
Washington State Bar
Professional Associations
Oregon State Bar Association
Washington State Bar Association
State Bar of Arizona
American Bar Association
Martindale-Hubbell AV® Preeminent™ 5.0 out of 5 Peer Review Rated
Brian R. Witt
Shareholder
Law Practice
Brian has a specialized practice representing regional and national financial service providers on regulatory and compliance issues in Oregon and Washington.
He represents credit unions, financial service companies, and banks on regulatory and operational issues; regional and national financial service providers and mortgage and finance companies on operational, compliance, and licensing issues; and financial service organizations and providers on formation issues, securities, insurance, and financial service delivery matters. Brian works closely with national and state regulators on mergers, expansions and examination matters. He was selected by his peers for inclusion in The Best Lawyers in America 2016-2017 for Financial Services Regulation Law.
Brian is a recognized national expert in the design and delivery of traditional and innovative financial products and services, including internet delivery of financial services. He has developed a comprehensive compliance management financial solution, Compliance Smart, to assist with organizing the workflow for regulatory compliance.
As chair of the firm's Financial Services practice group, Brian regularly tracks the impact of legislation and court decisions on financial service providers and sends timely and concise updates through e-alerts and newsletters. In addition the firm develops comprehensive programs necessary to ensure compliance of current developments in the financial services industry.
Representative Matters
Brian counsels clients, is a frequent speaker on, and has published extensive compliance materials in the following areas:
Credit Union Compliance Management

Credit CARD Act Compliance

CUSO Formation and Operation

Credit Union Mergers

Vendor Management and Contract Reviews

Corporate Governance and Responsibility

Executive Compensation Agreements

Information Security Program

Security Response Guidelines

Online Delivery of Financial Services

Advertising Compliance

Consumer, Home Equity, and Business Lending

CFPB Regulations
Speaking Engagements
Brian regularly presents regulatory and compliance education and training for financial service clients, and national and state trade associations, including the following:
"Legal Update," Northwest Credit Union Association (October 2014, October 2013, October 2012, November 2011, November 2010)
"Director Liability and Risk – A 2012 Reality Check," Volunteer Leadership Institute (January 2012)
"Credit Union Director Liability: It Shouldn't Hurt to be a Volunteer," Volunteer Leadership Institute (January 2010)
"Credit Union Vendor Management," Washington Credit Union League (February 2009)
Community Involvement
Brian is past Chair of the Credit Union Committee and an active member of the Consumer Finance and Cyberspace Law – Electronic Transactions Committees of the Business Section of the American Bar Association.
Personal
Brian and his family live full time in Sisters, Oregon and enjoy skiing, fly fishing, and golfing.
HOMEWORK ASSIGNMENT FOR STUPID!
https://richardboydenreport.wordpress.com/2016/10/04/indian-hating-real-estate-fraud-criminals-embedded-in-stcu-protected-by-gov-inslee-ag-ferguson-and-senators-cantwell-and-murray/
https://richardboydenreport.wordpress.com/2016/08/31/update-documents-establishing-murder-attempted-murder-and-real-estate-fraud-targeting-native-american-woman-suzanne-dupree-in-stevens-county-washington/
https://richardboydenreport.wordpress.com/2016/08/31/award-winning-hughesnet-house-of-music-ryke-dahlen-dealer-complicit-in-illegal-phone-tapping-internet-porn-and-attempted-murder/
https://richardboydenreport.wordpress.com/2016/09/01/jeff-mularski-and-spokane-teachers-credit-union-guilty-of-felony-real-estate-fraud-and-complicity-in-attempted-murder/
https://richardboydenreport.wordpress.com/2016/04/27/don-dickey-kent-duane-greve-and-chris-dickey-are-dead-men-if-anything-happens-to-suzanne-dupree/
https://richardboydenreport.wordpress.com/2016/02/07/fbidoj-working-with-drug-dealerspedophiles-kent-duane-greve-and-don-dicky-to-kill-native-american-woman/
https://richardboydenreport.wordpress.com/2016/08/31/award-winning-hughesnet-house-of-music-ryke-dahlen-dealer-complicit-in-illegal-phone-tapping-internet-porn-and-attempted-murder/
https://richardboydenreport.wordpress.com/2016/07/30/avista-ceo-scott-morris-hires-former-montana-govenor-marc-racicot-who-was-complicit-in-fbi-protected-drug-activity-2/
https://richardboydenreport.wordpress.com/2016/07/18/century-link-quest-sub-contractor-jerry-linquest-complicit-in-attempted-murder-of-native-american-suzanne-dupree-belva-schuldt/